Can lawyers create a life they love?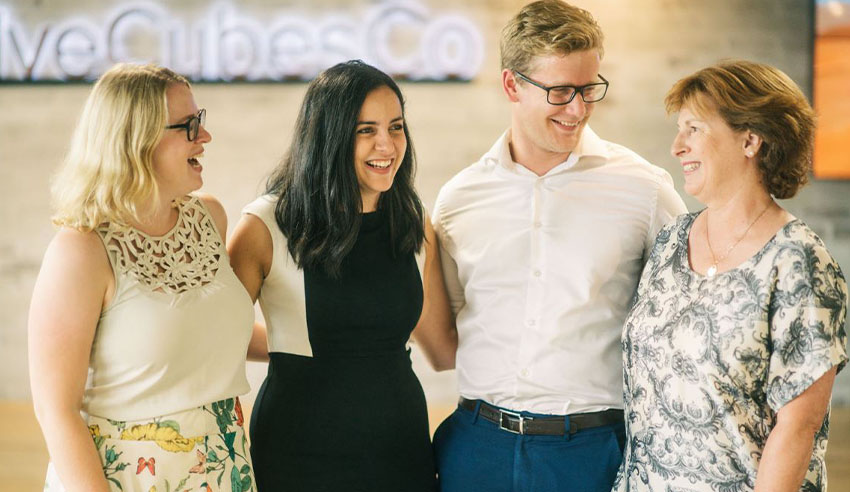 It is only by doing things differently, and simplifying how we practice law, that you can even begin to create a life you love, writes Marianne Marchesi.
It's no secret that being a lawyer is a highly stressful career choice. The constraints of the billable hour, overwhelming deadlines and the nature of the work itself often mean that there's little time left for self-care. Coupled with the fact that lawyers are typically perfectionists, the "work-life" balance is an elusive concept which, in reality, resembles more of a complex juggling act.
The sad result is that lawyers are often forced to choose between their careers (and therefore their incomes) and their personal lives. And it's only a matter of time before these competing pressures collide, with dire physical and mental health consequences. It's commonly said that lawyers have one of the highest rates of depression and anxiety, not to mention the greater risk of relationship breakdowns or burnout.
When I started Legalite in 2017, I made a conscious decision to choose my personal life, and in particular my health, and was completely prepared for the fact that this may mean a huge cut in my salary and working from home in my trackies. In some ways, I almost had no choice, because I was tired, overwhelmed and overworked, and not really enjoying being a lawyer anymore.
I began making time for the things I loved – like exercise, walking my dog, spending time with family and friends – whilst still focusing on the business and looking at new ways to deliver legal services. As Legalite blossomed, I fully expected that the choice between my work and my personal life would rear its head again. It was a choice I dreaded, because I loved the direction the business was headed in and was even loving the law again.
Surprisingly, the choice never came. I had shaped how I wanted my life to look, without sacrificing one or the other.
This made me wonder, does it really have to be a choice?
When you take away the red tape, and most importantly, the traditional methods of practising law, it's completely possible to create a life you love. For me, it was doing away with the billable hour, being able to choose which clients I worked with, and working flexibly that allowed me to enjoy the freedom, and even fun, that I had never experienced as a lawyer before.
And it genuinely saddens me to see the majority of lawyers missing out on the opportunity to love what they do again. So much so, that I recently launched a new arm of Legalite, Horizons, which gives principal-level lawyers the platform to shape their career, without sacrificing their income or their personal lives.
In such a traditional industry, most lawyers will never have this opportunity without going out on their own. Even then, I know first-hand how daunting it can be to start from scratch, and why so many simply can't take the risk. Whilst Legalite Horizons is one platform giving lawyers this opportunity, there is a greater wave of NewLaw firms and other alternative models that empower lawyers to shape their career and their life.
As the saying goes, you can't do the same thing over and over again and expect different results. The traditional legal model is simply not built to support a life of freedom and flexibility. Ultimately, it is only by doing things differently, and simplifying how we practice law, that you can even begin to create a life you love – and still work in trackies if you want to.
Marianne Marchesi is the principal of Legalite.
To learn about more groundbreaking business practices exclusively for boutique law firms and lawyers in Sydney and Melbourne, be sure to attend the Boutique Law Summit 2020. Book your tickets here.