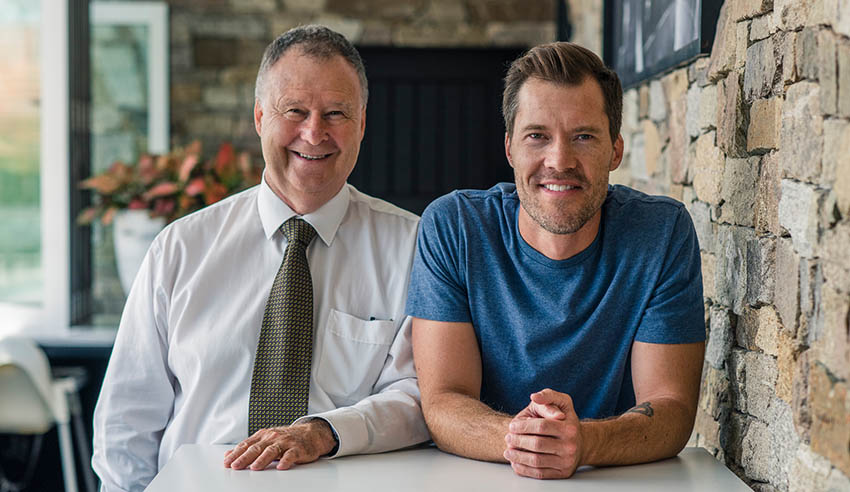 Family law isn't necessarily known for innovation, relative to other practice areas. However, given its focus on the human experience, this is set to change.
In conversation with Lawyers Weekly, the co-founders of online divorce platform Adieu – Bill Wight and Andrew Wight – said the most exciting change currently occurring with legal technological developments is a move beyond automation and efficiency and a circling back toward the client experience.
"Family law is an inherently human-focused practice, but the administrative overhead can be so high that matters often seem to go nowhere for months – and it's the lawyer who bears the subsequent frustration from the client. Having disclosure squared off a few days after your initial consultation and being able to make meaningful progress on the matter itself [make] a huge difference to what a client experiences," the pair said.
"To then be able to see their options modelled in real time creates a further sense of empowerment. It's such early days for the space and I'm optimistic that we're going to see some real step changes in how lawyers and clients interact over the next few years."
Family law isn't an area where there has been a great deal of innovation up until now, the pair mused.
"Even though there has been more invested in legal tech in the last two years than the rest of the decade combined, this has gone into more lucrative areas such as eDiscovery and contracts. Settify has been around for a few years now and provides a way to gather basic information from the client via the web," they said.
"Our friends at FamilyProperty are doing some really interesting things around modelling proposals for financial settlements. With 1-Click Disclosure, Adieu makes it possible for clients to gather their financial disclosure information and documents automatically in just a few minutes."
When asked if the day-to-day practice of family law will look starkly different in 10 years compared to what it is now, the pair said, "completely and not at all".
"The technical aspects will be unrecognisable. Most of the work around gathering and analysing documents will be done by machines, and timeframes will be much shorter for a typical matter. If that sounds fanciful to you, you're in for a shock – we hope to release something later in the year that will take a big step towards this," they posited.
"At the same time, the human and legal context isn't going to change a great deal. What makes a good family lawyer in 2020 won't look a lot different to what makes a good family lawyer in 2030 – but the way family lawyers, and their clients, go about things will be very different."
This does present challenges, the paid ceded, in that the overhead of changing how one operates "can be significant" in amongst all the hype about innovative tech solutions.
"The gain you get in return has to be significant just to cover the cost of switching, let alone give you a positive return. Just ask someone who has changed their practice management system recently – you can be up for months of pain. To add an additional headwind, family law is usually addressing an infrequent but acute problem," they noted.
"People are at various stages of grief and have a very low tolerance for your latest gadget. There is no room for ramp up time or a learning curve – it needs to just work. Our mantra for 1-Click Disclosure is 'magically simple'. That's a high bar, but anything that falls below it is going to come with a degree of pain for lawyers and their clients, and in some cases even end up being a net negative for the firm."
That said, there are absolutely practical ways that family lawyers can ensure that they are up to speed and able to offer the most appropriate services to their clients, the pair advised.
"Firstly, be client centred; always start with your unique value proposition and work backwards from there. Secondly, think hard about perceived value. I've spent a lot of my career helping [companies close] the gap between perceived value and actual value, and – generally speaking – lawyers are terrible at this," the pair concluded.
"So much of their value goes unseen and unappreciated by their clients. Mediocre lawyers will take offence at me saying that, good lawyers will see the opportunity it presents and leverage it with technology to pull away from the pack."