True impact on mid-tiers from COVID-19 may be felt in FY21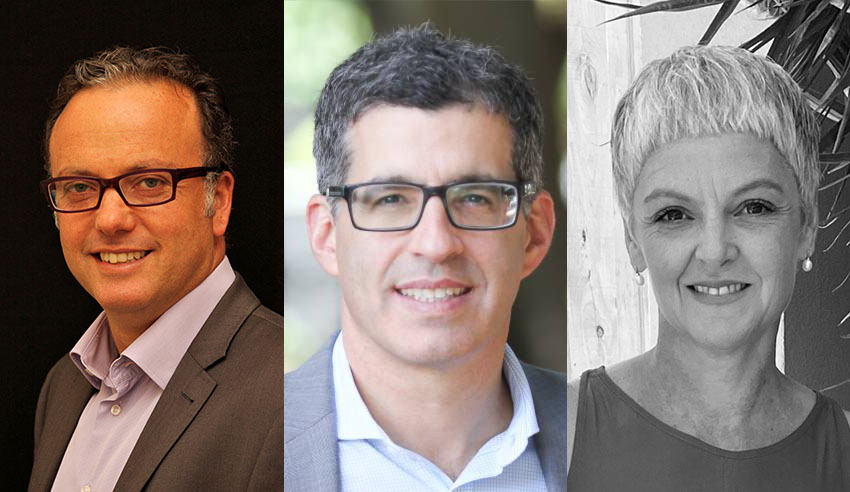 Deducing how the mid-tier legal marketplace has weathered the coronavirus storm will take time, even as Australia moves to unwind social distancing restrictions.
While Australians may rejoice at the easing of restrictions across the states and territories, given the nation's success in largely flattening the curve, the full consequences on the professional realm are still to be determined.
Unless there is a medical breakthrough by way of vaccination, coronavirus will be with us for some time, mused Joel Barolsky.
"On the whole I think the law firms have handled the crisis extremely well to date. I recently saw detailed productivity and utilisation data for the month of March and it revealed that many of the larger Australian firms had not skipped a beat moving to a WFH operating model. In fact, most firms recorded an increase in production in that chaotic month. With respect to mental health, wellbeing and other emotional concerns around the crises, I am aware of many firms putting in a range of preventative strategies and programs," he explained.
"The figures for March and April I would expect to be quite positive for many firms. Pre-COVID-19, many laws firms were having their best year ever in terms of financial performance. So, coming into this crisis period there has been quite a lot of momentum. Also, many firms wanted to complete outstanding matters and get them invoiced and collected before things shut down. Some practices like employment law also saw a massive spike.
"The true impact will start to be felt in the new financial year."
Mr Barolsky – who is the managing director of Barolsky Advisors and a senior fellow at The University of Melbourne – said, ultimately it is too early to tell what hasn't worked yet.
In conversation with Lawyers Weekly, Warren Kalinko and Kim Adey – the CEO and general counsel respectively of mid-tier firm Keypoint Law – said their firm has seen a revenue fall of approximately 15 per cent in light of the pandemic.
"However, our firm has grown by about 20 per cent this calendar year in partner-level lawyers, with those recent joiners bringing new clients and matters to our firm. The financial result overall has therefore been broadly neutral," the pair said.
Navigating the next phase of the pandemic
The outlook for Keypoint is "very positive", Mr Kalinko and Ms Adey proclaimed, noting they believe their firm can still grow its principal-level numbers by 30 per cent in this calendar year via lateral recruitment.
"Critical elements for success will be maintaining succinct, practical, and high-quality advice whilst meeting enhanced response times in response to ever-changing conditions, remaining close to clients using technology, and engaging with clients about their needs, both legal and commercial. Finding innovative ways to deliver advice and messages, to stand out from a crowded market," they said.
"In our case, one of the key elements for success will be to build on our existing client relationships, so as to broaden the range of services we provide to them. We serve many of our clients in only one or two practice areas, despite our firm now offering services across 23 areas of law. Client retention is ordinarily good due to the client's strong relationship with the individual lawyer who brought the client to the firm, but our opportunity is to deepen and strengthen that relationship across a broader range of services. This is a key focus for us, so that we can deliver an integrated solution for our clients, as well as create new work opportunities for the rest of our team."
Looking more broadly across the mid-tier market, Mr Barolsky said that the "only certainty right now is uncertainty".
"No-one really knows how long this thing will last and what its true impact will be. There are four bits of advice I'd offer: one, keep very close to your clients, be super helpful and stay relevant. Two, connect strongly with each and every person in your firm and help them through the ups and downs of a transforming workplace and world. Three, stay nimble and adaptive, especially in regard to decision-making, resourcing and financial liquidity, and four, constantly explore alternative futures or scenarios and craft strategies, plans and budgets around each," he advised.
Flourishing towards a post-pandemic world
When asked how best mid-tier law firms in Australia can manage the next stage of the pandemic and the adjunct business recovery, Mr Barolsky leant on a cliché: "a good crisis is a bad thing to waste".
"This [externally imposed crisis] may be a good time for firms to challenge some sacred cows, such as no WFM, but also to ensure 100 per cent compliance with key processes," he said.
"For example, many firms have tried to move to 'paper-light' processes but have come unstuck with a few senior people refusing to play ball. This is a great time to drive through these types of changes and help those laggards work through the pain of change."
This period of time could also be used, Mr Barolsky added, to some basic training or retraining.
"For example, getting everyone to use Word properly can pay off big time. I don't see much difference between law and other professional service firms."
From Keypoint's perspective, the changes to the ways that we live, work and interact will see "wide-ranging regulatory change", Mr Kalinko and Ms Adey submitted.
This will be the case, they said, whether in the enshrining of a broader employment right to flexible working arrangements or streamlining commercial practices to facilitate electronic and virtual transactions.
"The changes will be sweeping, across aged care, health and allied services, education, dispute resolution and many other areas of commerce. Anywhere there is regulatory change provides opportunities for lawyers to work closely and collaboratively with clients to adapt in an effective and timely manner," they hypothesised.
"E-commerce and the accelerated final transition from a cash-based society and an increased push to online platforms for everyday items will provide a range of opportunities for lawyers."
Pivoting for the future
Furthermore, when looking ahead to a marketplace in which COVID-19 is no longer as significant a factor, Mr Kalinko and Ms Adey said that mid-tier firms will face "considerable" fee pressure, with clients looking for firms who can be both flexible and responsive.
This, they argued, will see "loyalties tested". It is a challenge, they added, that Keypoint will be up for.
"Under Keypoint's model, our consulting principals are empowered to set the firm's pricing for clients, without hierarchical approvals being required or red tape. The control our lawyers have over these commercial decisions, means we can flexibly tailor the firm's offering to the client and matter at hand, and stay competitive and relevant," the pair outlined.
"Creative pricing options such as outcome or value-based fees or special bundled offers to provide genuine solutions for clients, will be key. It will also be critical to ensure that firms can adapt their service offerings to meet client needs, particularly recruitment of partners in key emerging areas."
Elsewhere, the pair noted, "the path to partnership may slow somewhat", inviting lawyers to consider other options.
"But, more fundamentally, people may take a fresh look at how best to achieve their career objectives whilst also meeting their needs for a connected and fulfilling life," they said.
To share how COVID-19 has impacted you and your business, please complete this anonymous, two-minute survey here. For more information, please contact This email address is being protected from spambots. You need JavaScript enabled to view it.