The importance of a complementary business partner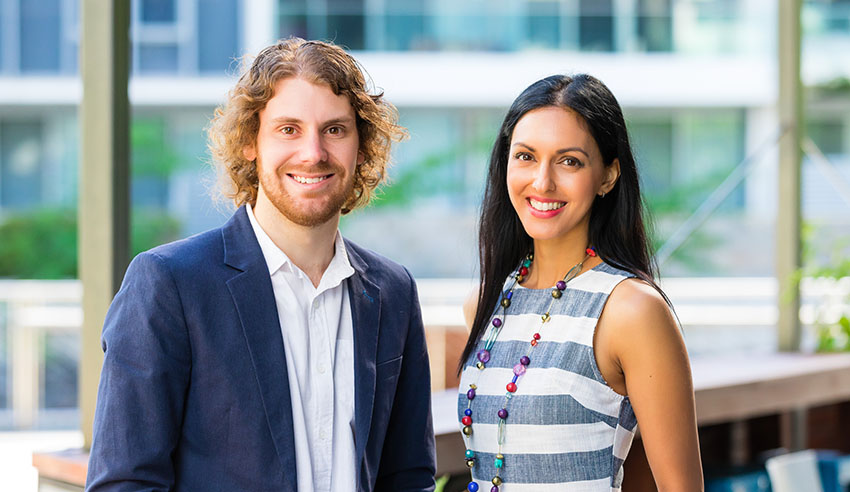 Instead of striking out on one's own, it can be much more beneficial to open a firm with a fellow practitioner who balances out your own strengths and weaknesses.
Eighteen months ago, Balance Family Law co-founders Perpetua Kish and Jonathon Naef were compelled to set up their own shop because of a shared desire to "practise law and do what we do with complete freedom, being ourselves and working with clients in a way that just feels really good and natural".
"And we've been able to do that," Ms Kish reflected. "We've been surprised at how natural it actually felt in the sense that here we were, leading a firm where we didn't really feel that we could act in accordance with our values."
Mr Naef agreed: "Being able to practice in a way that enables us to bring our whole selves to what we do has been a massive benefit for us as practitioners, in that we actually feel like we're doing something good and we're accomplishing things."
Speaking recently on The Boutique Lawyer Show, Ms Kish said that it was important to her to have a partner in Mr Naef for the new firm she wanted to build, as she is "very aware" of who she is as a person and what her strengths and weaknesses are.
"I'm not one who will say, 'I'm going to do it all and do it all well'. No way. I've never aspired to be the jack-of-all-trades, master of none. We're in the era of the micro-niche, and people are doing one thing and they're doing it really well. I apply that logic to the business. I really want to do my thing really well, and that is connecting with people, building those true, authentic relationships with my clients and with my colleagues," she said.
"What I recognised in Jono was his unique ability to get shit done. Whereas I have these wonderful goals and aspirations and ideas are coming out left, right and center, Jono is the beta to my alpha. He comes in and he's like, 'I've made a spreadsheet for this. I've made this wonderful diagram for this. This is how we get it done'. I've worked with lots of people and there's been discord a lot of the time. There've been synergies a lot of the time, but with Jono and me the energy was right."
Mr Naef, who met Ms Kish while he was still a university student and became her paralegal, said the pair have a "complementary skill set" with regards to how they handled various matters.
"Since then, we've both played to our respective strengths, which has been really good in providing a more holistic and well-rounded service to our clients," he said.
Ms Kish recalls that she was criticised for wanting a business partner rather than striking out on her own, and notes she was asked, "Why were you so generous?".
Her response: "He's helping me."
"[Jono and I have] a strong relationship of trust and mutual respect and we can actually do things better together. I think that, as individuals, you can only do so much, but as a team, you can create far more impact," Ms Kish posited.
"This isn't about me. At the end of the day, this is about helping make the family law experience a better one. And I can do that so much better if I have somebody there who knows what my Achilles heel is and is able to mitigate any issues that might come from that." 
In the same episode, Ms Kish said that successful boutique law firms are ones that understand what their niche is and do it well.
To listen to the full episode with Balance Family Law, click below: