Goodbye job applications, hello dream career
Seize control of your career and design the future you deserve with
'Workplace relationships are back on the agenda'
In the new normal, employers must ensure their fundamental WHS obligations are in line with evolving workplace environments and employee interactions, say two senior practitioners.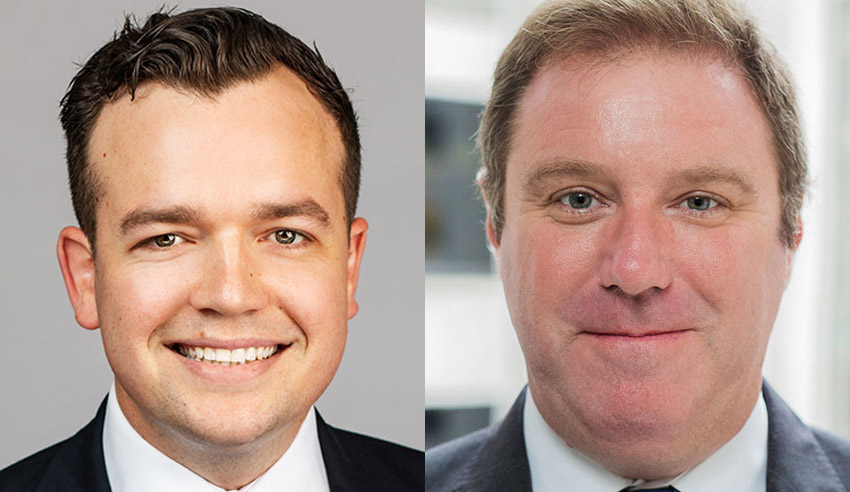 Changing obligations
You're out of free articles for this month
To continue reading the rest of this article, please log in.
Create free account to get unlimited news articles and more!
The primary obligation for an employer, Jewell Hancock Employment Lawyers principal and co-founder Andrew Jewell said, is to provide a safe working environment to its employees, particularly with regard to policies regarding workplace conduct.
In the age of coronavirus, these obligations remain the same, he told Lawyers Weekly, but the issues pertaining to such a safe environment are changing.
"During COVID-19, there would have been a greater focus on technology as a means of harassment as employees in the legal industry were working remotely. Further, as employees begin to return to the workplace and attend events in the Christmas season employers and employees will be 'out of practice' when it comes to personal workplace interaction, and everyone needs to re-fresh themselves as to their obligations and the consequences of sexual misconduct," he outlined.
Swaab partner Michael Byrnes agreed, saying the "demarcation between acts done at home in a private capacity and acts done at work in a professional capacity is less clearly defined".
"This can blur the lines between what is connected to the workplace (and subject to sexual harassment rules) and what is done in the private sphere. If employees are working from home, it can make it more difficult for an employer to argue that particular conduct between employees has not occurred in the workplace (and falls outside the scope of sexual harassment legislation), even if the conduct occurs outside usual working hours," Mr Byrnes proclaimed in conversation with Lawyers Weekly.
"Workplace relationships are back on the agenda.
"There has been a significant cultural shift in this area in recent years. Revelations about events in the political and corporate spheres might prompt some employees (or former employees) to reflect on the treatment they have received and raise complaints. It is important that employers have mechanisms in place to deal with such complaints and then address them appropriately."
VIEW ALL
Online misconduct
With more and more employees working from home, Mr Byrnes noted, and a vastly increased uptake in platforms such as Slack and Google Hangouts, there is a "greater risk of boundaries being blurred and employees believing they have a license to adopt a different standard of behaviour than they would if they were in the physical workplace".
"For instance, on these channels, while working at home, employees might be inclined to send messages they would not send using email. A degree of disinhibition can kick in," he warned.
Mr Jewell agreed, saying the transition to more electronic communication means the risks around sexual misconduct can generally move to said electronic means: "Employees interacting online can still interact in a personal manner and that communication can become sexual – the concern is when the sexual conduct is unwelcome or otherwise inappropriate."
There is anecdotal international evidence, Mr Byrnes mused, that such misconduct is on the rise, leading to an increase in sexual harassment claims.
"The recent incident involving the US legal commentator Jeffrey Toobin, who lost his job due to his conduct on a New Yorker staff Zoom call, is a salutary lesson (although one it is hoped few employees, particularly in the legal profession, need!)," he advised.
"Employers should review their sexual harassment policies (and training in those policies) to see if they address the issue of communications over messaging channels with colleagues and set appropriate standards, and employees should comply with those standards."
Mr Jewell said: "Employers need to deal with these issues by applying the same standards as they would in the workplace."
"They should not discount the conduct just because it did not take place in person. Employers should also keep copies of the communication (as they are entitled to do) which should make substantiating allegations a simpler exercise."
Power imbalances
Allegations levelled against Minister for Population, Cities and Urban Infrastructure Alan Tudge, in a recent episode of ABC's Four Corners, offer a lesson, Mr Jewell said, that while a relationship may be consensual, there are still inherent risks pertaining to such office relationships.
"In Mr Tudge's case, the allegation is bullying while the relationship continued, and often, this can occur when a relationship sours. This is an important issue, because some complaints are dismissed because the relationship is consensual, but that does not excuse other related misconduct," he detailed.
As a general proposition, Mr Byrnes added, power imbalances in workplace relationships can cause headaches for employers.
"There is certainly some conceptual overlap between sexual harassment and bullying. The general definition of bullying is repeated, unreasonable conduct directed towards a worker that creates a risk to their health and safety. A pattern of sexual harassment will (almost invariably) satisfy these criteria," he said.
"Given some of the advantages of the anti-bullying process in the Fair Work Commission when compared to the sexual harassment process under discrimination legislation, it surprises me that employees claiming they have been sexually harassed don't use the anti-bullying jurisdiction as an alternative more frequently. Where there is a power imbalance a question can arise as to whether an indication that conduct of a sexual nature was welcome was genuine or whether it is was, to some degree, given to placate or please the other (more powerful) party."
The aforementioned allegations against Mr Tudge – as well as those about Attorney-General Christian Porter, which Lawyers Weekly reported Mr Porter is considering legal action over – also serve to remind senior employees, "particularly men", Mr Jewell reflected, that employees have a right to report office relationships and sexual misconduct and, accordingly, "extreme care should be taken to ensure the highest standard of conduct, especially where alcohol and sex are involved".
Bonk bans
The phrase "bonk ban", and its accompanying policy – first enacted by former prime minister Malcolm Turnbull – is back in the political discourse, having now been assumed by Opposition Leader Anthony Albanese.
The ensuing commentary, espousing that such a ministerial prohibition on relationships with staffers replicates positions taken in the corporate world, is "partly true but does not tell the full story", Mr Byrnes opined.
"An employer doesn't generally have a right to implement an absolute prohibition on workplace relationships. A policy or direction from an employer that an employee is not to have a relationship with a colleague would not, except in rare situations, be lawful and reasonable," he advised.
"Rather, an employer can impose an obligation on employees to disclose a relationship where there is an actual or potential conflict of interest. This most commonly occurs when there is a relationship between a manager/partner and a person who reports to them or over whom they have influence."
Such relationships must be disclosed so that conflicts can be managed, Mr Byrnes stressed, and employers should have policies in place to address such situations. It is incumbent, he added, on employees to comply with these policies.
"While disclosure might seem embarrassing or intrusive, employers can legitimately mandate it where the relationship gives rise to an actual or potential conflict of interest. Policies addressing workplace relationships should not be about morality or gratuitous or prurient intrusion into personal employee matters," he said.
"It is about managing the issues arising from such relationships for the employer, primarily conflict of interest. There is no place for moralising. Whether the employees are married and having an 'affair', or they were happily single when they entered into the relationship is almost always going to be beside the point."
Employers also need to bear in mind, Mr Byrnes continued, the prohibition on discrimination on the basis of marital or relationship status of employees.
"Care needs to be taken not to engage in such discrimination (although this prohibition does not prevent employers from appropriately dealing with workplace relationships). Workplace relationships sometimes give rise to allegations of sexual harassment. Conduct of a sexual nature that is welcome is not sexual harassment," he said.
"As such, during the relationship, when such conduct is (usually) welcomed by both parties, there is generally no issue. Where the issue often arises is from conduct aimed at starting such a relationship (where affections might be unrequited or unclear) or after the conclusion of such a relationship (where one party is continuing to engage in conduct of a sexual nature that might have been once welcomed but is no longer)."