'Do things the right way, not the easy way'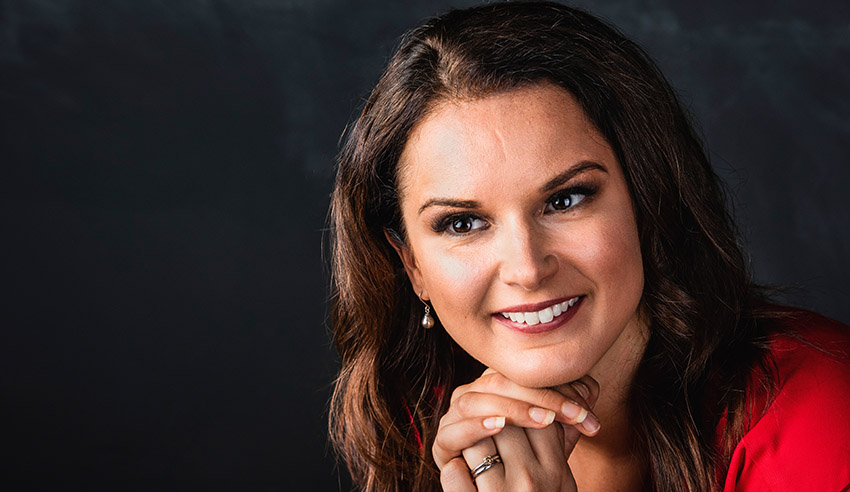 At Marrawah Law – a wholly Indigenous-owned firm made up almost exclusively of Indigenous women – access to justice comes not only from clear communication but also from having a proper appreciation for a client's circumstances and experiences.
It is well established that the upper echelons of the legal profession remain dominated by males, even though more than half of law school graduates and then practising solicitors are women. Recent research has also shown how far Australia's legal profession has to go in cultural diversity in leadership positions, with very few practitioners of Asian and Indigenous heritage attaining the level of partner.
In conversation with Lawyers Weekly, such a landscape was a "driving force behind my decision to establish my own legal firm and diversify the business of law – not only to provide diversity in the faces sitting across tables from clients, but to fundamentally change the way that services were delivered, especially for Indigenous clients".
Leah Cameron is the principal solicitor and managing director of Marrawah Law, which specialises in commercial, government and Indigenous legal matters. The firm is based in Cairns, Townsville, Brisbane and Melbourne, is Indigenous-owned with a staff that is almost all Indigenous women.
"While I've made deliberate decisions to employ good Indigenous legal people, I've never had the intention to preference women. The reality is that's how it has worked out for me. Outside of employment within the firm, I am also very committed to supporting Indigenous students and graduates and providing opportunities for them in the industry," she explained.
"While there has been an increase in diversity in the past decade or so, at the time of studying, I personally found law schools filled with people that didn't look like me or the diversity of the communities they were going about to 'serve'.  This is very important, because the role of the lawyer in an adversarial common law system like Australia is to serve their client – to represent their client and their clients' interests to the best of their ability."
Having a firm that can provide such diversity for the community that it serves, Ms Cameron surmised, is essential: "Different perspectives and viewpoints lead to more innovative thinking and more well-reasoned arguments. From a business perspective, we truly appreciate diverse ideas and the value this generates for our clients."
Moreover, Ms Cameron continued, she knows "all too well", as an Aboriginal woman, how important it is for Aboriginal and Torres Strait Islander people to "do things the right way, not the easy way".
"When I established Marrawah Law in 2013, the driver was not only to provide culturally appropriate advice and representation but for the advice to be given by people who knew first-hand the clients' experiences and respected the clients' right to speak for themselves and self-determine," she outlined.
"In addition, I am proud that our corporate and government clients also understand the critical importance of Aboriginal and Torres Strait Islander people have the right advice and the space and support to make informed decisions.
"We believe that, to be able to provide justice for clients, you need to be able to communicate clearly and openly with your clients and have an understanding of clients' circumstances and experiences."
Having such consideration for clients and their idiosyncratic needs meant the firm was well placed to navigate the age of coronavirus, Ms Cameron noted, despite the many challenges that 2020 has presented – particularly for her as a lawyer, mother and business owner.
"We work in all sorts of regional and remote places – on planes, in a dinghy, you name it! It suits our way of doing business and often, people are more comfortable talking in this relaxed environment," she reflected.
"[2020 has] gifted new and exciting opportunities for innovation within the workplace and strengthened my agility and capability, which has overall contributed to assisting clients in achieving their legal objectives."
When asked if she sees herself as having any duty, as an Indigenous woman and business owner, to advance such diversity and inclusion approaches, Ms Cameron responded by noting she is "humbled" to have been selected as a finalist for the Indigenous Lawyer of the Year category for the upcoming Women in Law Awards.
"These awards are one of the legal profession's most prestigious accolades and I am beyond proud to be joining such a stellar group of women who have been finalists and award recipients over the years. I understand the awards highlight professional development and innovation, showcase individuals and firms who are leading the way in industry," she proclaimed.
"It is my intention to ensure that, as a finalist, I act as a role model for emerging Indigenous legal practitioners, male and female, and lead by example with my work and my firm."