Perfecting your pitch for high-calibre clients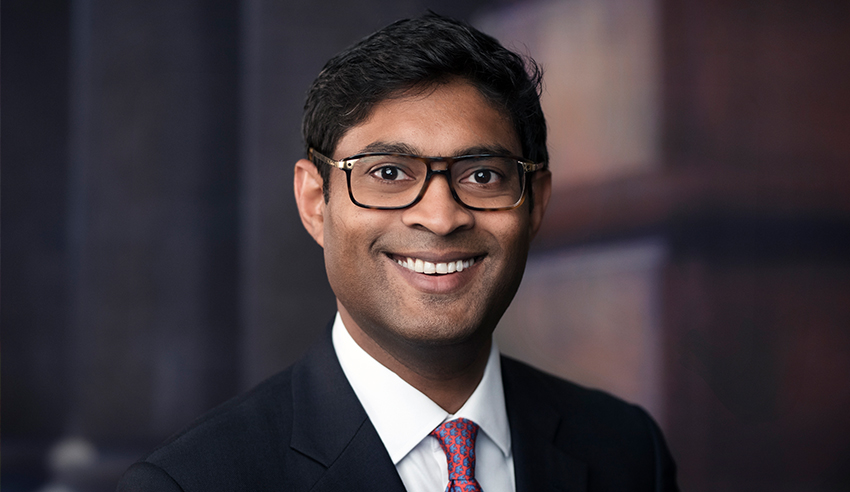 Trevor Withane disagrees with the presumption that BigLaw firms are best placed to do the job for clients. Here's how he looks to win work.
Blackwattle Legal partner Trevor Withane (pictured) said, as a boutique firm owner, he is fully aware that many corporate clients will perceive firms at the big end of town as being better placed to handle matters for them. Some lawyers, he added, also have that perception.
"I disagree with it," he said.
Speaking recently on The Boutique Lawyer Show, Mr Withane said that boutiques wanting to snare major clients have to go for it.
"What I say to prospective clients is that I would love to have the opportunity to pitch for the matter, which usually includes producing a strategy paper. Recently, Blackwattle pitched for a matter with a Big 4 accounting firm whereby we put together a paper that identified the claims and how we would go about prosecuting those claims for them," he recalled.
"In that paper, we didn't talk about ourselves, what we've done in the past and how good we think we are. We actually just focused on the client and where they wanted to get to. We demonstrated our knowledge by saying to the client, 'These are claims you've got, and this is the quickest path to resolving them and maximising the financial outcome for you'."
Further to the provision of such strategy papers, Mr Withane continued, cost proposals are another way that boutique firms can compete with bigger players.
"We don't compete on the hourly rate. We do compete, however, in the overall price of the project. That's largely a function of two things: one, we think we can get to the key issues, and focus on those issues, rather than worrying about peripheral matters, and secondly – to be candid – we don't have the bodies to throw at the matter, and so invariably, we're going to have fewer people working on any given project and therefore our overall cost of the project will be low," he explained.
As a result, he said, his firm can be more creative with its costs.
"I can think of one particular matter that came to us through a litigation funder. We were able to say to the funder, 'Look, we're prepared to have skin in the game. We will bill 75 per cent of our working progress and 25 per cent will be based on recovery'. So, we're boutique enough to not have any bureaucracy to worry about in making those types of arrangements, and we can also more readily consider things like fixed fee arrangements," he said.
Not pricing a matter by hourly rates is critical in making a successful pitch, Mr Withane stressed.
"When a client looks at our hourly rates and they look at the hourly rates of some of the other larger competitors, there's not a lot of difference between those. So, I think that perception problem is overcome there. The difference will be if we're quoting for a whole project and they're seeing what the project figure is, and we come in lower, we justify that by the strategy paper, we justify it by fewer people on the matter. And we say, 'Look, we're just going to get to the core issues quickly'," he said.
To boutiques who might be reluctant, for whatever reason, to go after such high-calibre clients, Mr Withane said to "give it a crack".
"Reach out to your network. Do you know any general counsel? Have a conversation with them. Start off with a coffee. In the course of that coffee, tell them about your offering and your capabilities. Ask them about what their legal needs are. Ask those contacts about who they currently use at law firms. Ask them what the pinch points are," he suggested.
"I did that when I was starting out, and feedback I received suggested that some of the bigger law firms, and no names were mentioned, felt static. I had one funder client say to me, he felt like he was just one of very many clients at a big firm and didn't have personal service."
In light of this, Mr Withane surmised, boutique firm owners should be unafraid to say to those contacts that "we'd love to participate in a beauty parade with other lawyers that you're considering because we're confident about what we can do".
"We know that we've got the intellectual capacity and gravitas and know how to compete, so give us a go. And that's all we ask," he said.
The transcript of this podcast episode was slightly edited for publishing purposes. To listen to the full conversation with Trevor Withane, click below: