De Marco Lawyers elevates 2 senior staff to leadership team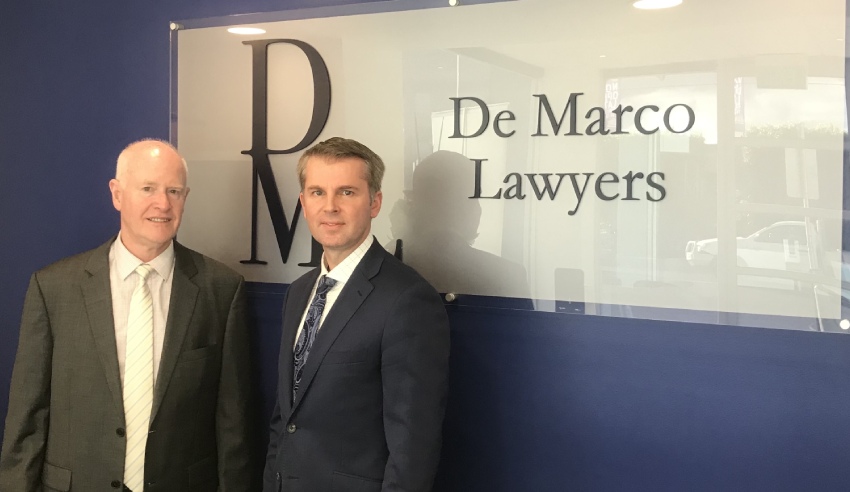 Local law firm De Marco Lawyers has bolstered its leadership team with the promotion of two senior staff.
Chris Bailey and Justin Rutkauskas have been elevated to senior associate positions. Both are based in the firm's Melbourne office.
Mr Bailey holds extensive expertise in elder law and estate planning. He's been practising since the 1970s.
Mr Rutkauskas' new post will see him head up De Marco Lawyers' subdivision and mortgage practice. He has been at the firm since 2017 and works closely with Joseph De Marco, its consulting principal.
"Both Chris and Justin fill senior positions in areas where De Marco Lawyers is growing quickly," Mr De Marco said.
"They have demonstrated excellent leadership and managerial expertise in addition to their legal knowledge.
"One of the advantages of having been in practice for over 50 years means that older generations of clients are now looking at retirement and need expert assistance with the complex Federal, State and contractual requirements for nursing, retirement and superannuation services, which the firm in general and Chris, in particular, are well suited to provide.
"In many cases, the younger generations are now reaping the rewards from the hard work of their parents and are seeking assistance in broad acre greenfield developments in Melbourne's growth corridors."
Michael Pickering, the firm's managing principal, offered a similar sentiment.
"Chris and Justin's elevation will assist teams to facilitate coordination into their interwoven relationships," he said.