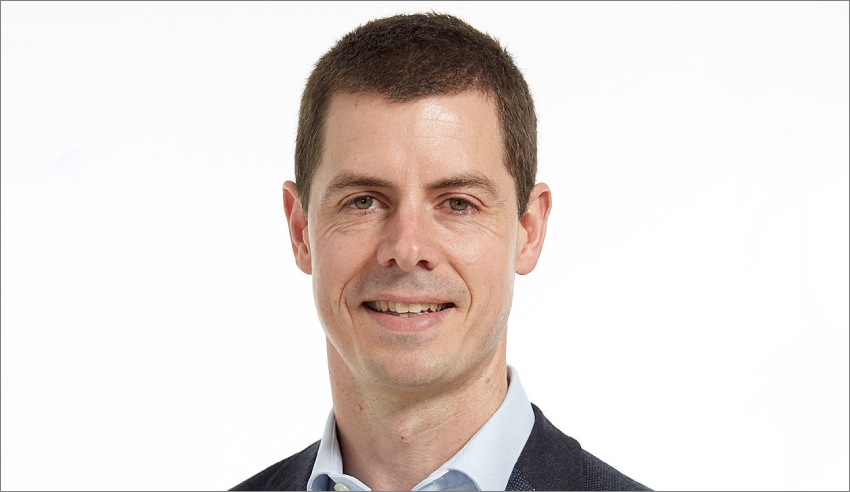 A former in-house head of legal and NewLaw director has founded a boutique firm dedicated to supporting the implementation of legal operations and technology.
Melbourne-based David Curtain (pictured) has opened the doors on FrontFoot Law, a boutique specialising in legal operations and technology, intended to help overcome what he sees as being the primary hurdles to success in the evolving marketplace.
Mr Curtain – who last worked as the director of legal ops and tech at LOD and previously served as the director of innovation and design at Lexvoco, head of legal at Simply Energy, and senior legal counsel at ENGIE and AWB Limited – founded the firm to help clients address the common challenges of implementing legal ops and tech initiatives.
These challenges include, he said, knowing where to start, identifying the initiatives within their reach that will deliver them the most value, knowing what tech to use and how to do so, and overcoming time constraints in successfully implementing such initiatives.
"The skills required to successfully implement these initiatives include change management, project management, UX and process improvement. Few teams have sufficient access to these skills internally, and generally speaking tech providers focus their resources on their technology and are unable to meet client demand for these services," Mr Curtain explained.
"This creates a gap that is often not seen or managed well. When that happens innovation initiatives either stall, fail or – worse – create new, more complicated problems."
FrontFoot will help clients, he explained, by prioritising problems to be solved, identifying the right solutions, ensuring said solutions meet organisational requirements and that these can be successfully implemented and managed.
Such work, Mr Curtain explained, gets him out of bed in the morning because it is "fundamentally about people".
"Having faced exactly the same challenges working in law firms and in-house, I've personally felt the pain and seen the impacts of poorly operating systems and processes on individuals and teams, on their customers and their B2B relationships," he outlined.
"The unfortunate reality is all too often lawyers are working in an environment which is inefficient, creating stress and frustration for everyone involved as well as hurting the bottom line. Solving the right problems in the right sequence allows you to overcome these problems and improve engagement and wellbeing as well as improving organisational performance and profitability."
The firm has, he continued, already been engaged by in-house teams, law firms and technology providers to work on "some very interesting projects".
"There are also some great opportunities on the horizon collaborating with other specialists in this space around the globe. We've had an amazingly positive reaction to launching the new practice and would love to hear from others thinking about undertaking a legal innovation initiative," he said.
This area of legal practice, Mr Curtain reflected, is going to remain busy moving forward because he said the number one cause of problems at this juncture is change management.
It is often overlooked, he mused, but remains critical.
"Carefully defining and prioritising challenges and opportunities is also key. There's no point sprinting hard if you're facing south when you should be facing north," he said.
"Soft skills are really important, especially empathy. When you start changing the way people work you need to understand very well the various aspects of those ways of working. This includes not only how your team feels and what they do, but how others such as clients feel and act."
Lawyers should not be afraid to get started on such matters, Mr Curtain added.
"There are low tech solutions that will lay a sound foundation for those at the start of their journey which can be quickly and effectively implemented. Often process change is a great place to start because it's quick, cheap and can be iterated quickly with a continuous improvement approach. At the other end of the spectrum there are some incredible options to help those further along the journey to keep getting better and better," he said.
"Whatever you do, don't dismiss the value of legal ops & tech projects just because it seems out of reach, or too much to tackle on top of BAU. It's just a question of finding the right place to start and the right fit for your organisation."