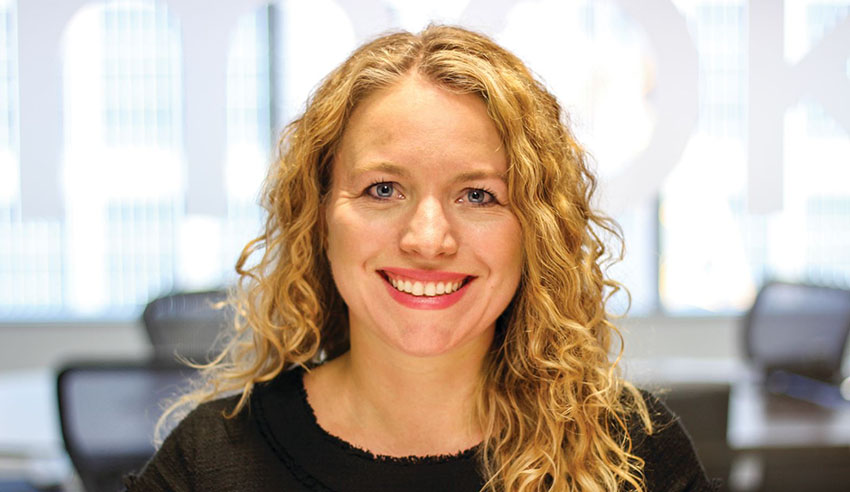 A concerning number of SME law firms in Australia are failing to make sufficient investments in culture as part of the business' strategic growth, new research has found.
Cloud-based legal practice management software business Smokeball has released its State of Small Law Australia Survey, for which it interviewed 134 small law firms across Australia in February 2021, and found that a concerning number of SMEs are not taking enough time to improve their cultural environments.
Lack of investment
The interviews found that three in four (77 per cent) of SME law firms – which, as the 2020 National Profile of Solicitors noted, are the overwhelming majority of legal practices in Australia – see good culture as a strategic benefit for the business, given the flow-on consequences of increased client satisfaction, improved productivity, and business growth. Just one-quarter (23 per cent) of firms said they don't see the strategic benefit to good culture.
"It is noted that a good company culture allows a coherent approach to the provision of client services, and that a friendly and engaging culture is a major business driver for small law firms as well as key to retention," Smokeball wrote.
"Supporting remote and flexible family-friendly work practices are two of the most common practices for creating a good team culture, as well as creating a supportive environment where staff are encouraged to raise issues and ask for assistance and showing interest in people beyond their role in the firm."
However, almost half (48 per cent) of such firms do not actually invest any time in their workplace culture. Moreover, of those that do, only one in five (20 per cent) say that they invest more than one hour per week to improving culture.
Just 16 per cent of firms said that they invest one hour into improving culture each week, and 16 per cent said that they only invest 30 minutes each week into culture.
When broken down state-by-state, the findings showed that 56 per cent of SME law firms in NSW do not invest any time in culture, closely followed by 52 per cent of Victorian firms, 25 per cent in South Australia and 11 per cent in Queensland.
Reflecting on these findings, Smokeball CRO Jane Oxley said that the business was surprised by the disconnect between the number of firms who see culture as a key differentiator for business success and those who actually invest time in improving it.
"To me, it says that firms need to spend more time thinking deliberately about their culture. At the end of the day, your personal values as a small firm owner are the values that are embedded into your business," she said.
Maintaining company culture
In better news, however, just one in five (20 per cent) of firms said that they have struggled to maintain their good workplace culture since the onset of COVID-19. Seventy per cent said that they have not struggled to maintain culture.
Most respondents, Smokeball reported, spent increased social time online together and tried to catch up via regular telephone calls to continue to develop rapport and trust between team members.
The most pressing issues reported by respondent firms were: working from home and productivity (29 per cent), team culture (27 per cent), collaboration (26 per cent), visibility into output (23 per cent), and accessing documents, technology and client service following at 21 per cent.
No firms report issues with billing and only 7 per cent with recording time, the business noted.
"Some firms find it hard to maintain a positive attitude when working remotely as they enjoy working in the same space or their clients prefer face to face consults," Smokeball wrote.
"The family pressures placed on staff during lockdowns have a negative effect at times on culture and productivity because staff must split their hours and have reduced availability for meetings with colleagues and clients or has a delayed response time."
Encouragingly, two-thirds (67 per cent) of respondents said that they think SME law firms are well equipped to manage long-term remote working.
Tech investments improve collaboration
The research also found that three in five (59 per cent) of firms have invested in technology to help their staff work remotely. Thirty-one per cent said that it has improved collaboration, while 27 per cent said it hadn't and 43 per cent said they were unsure.
"Small firm owners have a lot of issues recording and managing productivity as more work was performed without recording or billing, and poor internet or phone access from home is a key challenge along with remote file access and the duplication of work while systems were being expanded to deal with remote working," Smokeball said.
"Those firms who find it improves collaboration noted the ease of sharing documents and establishing video meetings, the ability to keep files in the office for security, sharing access to ongoing files and file precedents between team members undertaking different parts of the scope of work, and remotely assisting clients who cannot or do not want to travel.
"Those who do not enjoy using the technology or find it has reduced collaboration say nothing beats face to face interaction for building a team culture and sense of belonging as well as immediately accessing supervision or collaboration when required."