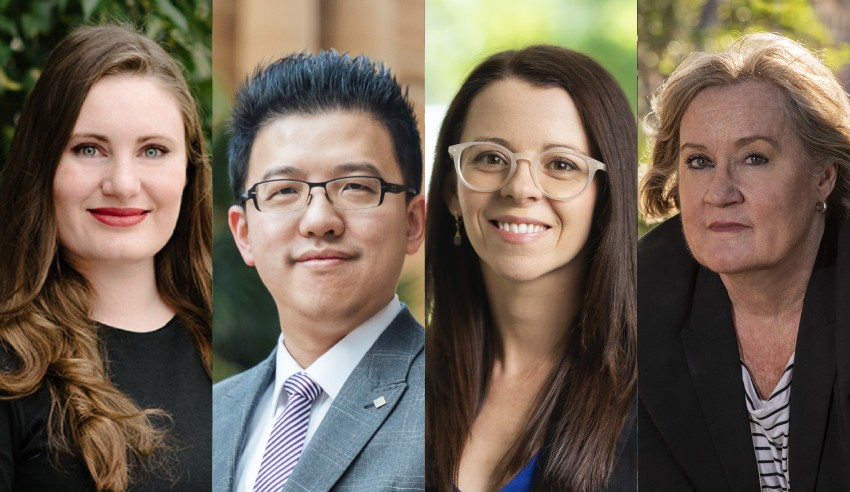 The number of Australian lawyers practising in suburbs and regions has exploded in the past decade. Those practitioners see that trend continuing.
Increase in suburban lawyers
As reported recently by Lawyers Weekly, suburban lawyers (i.e. those practising outside of city CBDs and rural areas) make up just over one-third (34 per cent) of Australia's solicitors.
While city-based lawyers have increased by 46 per cent and rural-based lawyers have grown their ranks by 9 per cent since 2011, no cohort of legal professionals in Australia has expanded as much as those in the suburbs, having seen a rise of 87 per cent in the last decade.
Just over 28,000 Australians now work in the suburbs, compared to almost 15,000 in 2011, meaning this cohort has nearly doubled in the last 10 years.
Those who have chosen to practice in the suburbs, leaving the big cities behind, not only love being so connected to the communities around them – they don't see the number of practitioners moving away from CBDs declining any time soon.
Chun-Chi (Michael Hung), who is a two-time finalist for the Regional/Suburban Lawyer of the Year at the Australian Law Awards, said that the legal profession and users of legal services have realised that there is no one-size-fits-all approach to practice, and that those outside of the cities can be equally as outstanding as the "big guns in town".
Mr Hung – who started his career with Herbert Smith Freehills and Mallesons Stephen Jaques (now King & Wood Mallesons) before founding ClearSky Legal in 2014, which operates in Chatswood, Sydney – said that, in the current climate, customised legal services are being highly sought after.
"This creates a sweet spot for technically outstanding lawyers to offer excellent personal legal services to an increasingly sophisticated client base," he deduced.
Argon Law senior associate Melinda Bryant, who resides on the Sunshine Coast, said there have been obvious benefits to moving from Sydney, "like the natural beauty (I live on a lake and can be at a number of beaches in under 15 mins), the more reasonable working hours, the lifestyle benefits, the more reasonable cost of living (this is very location dependent as my region is becoming significantly more expensive)".
"I think there is also a huge move towards having more autonomy and crafting a career that works for you and in some ways, that is easier in the regions," she submitted.
"You can have a side hustle or volunteer when your office hours are reasonable. There is also a strong spirit of entrepreneurship in the regions and this generation of practitioners seem to want to be a part of that. Who could blame them!"
SMEs are everywhere, Ms Bryant said, and they are doing interesting and increasingly complicated transactions, and more and more clients want to use a local lawyer.
Working in the regions
Catherine Henry Lawyers owner and principal Catherine Henry returned from Sydney to her home town of Newcastle in NSW back in 2002, having gone back with her baby daughter who is now 21. She returned, she said, to be closer to family.
"I think lawyers are attracted to the quality of life in regional areas. Being close to all that is important and avoiding time spent in traffic was still a huge plus for me. As regional areas grow in population, and more capital city-siders relocate, there is increased demand for legal services. Technology means that, like in other professions, you can work from anywhere," she said.
"In two of our firm's practice areas – health law and elder law – people in regional and remote areas have poorer outcomes and experience lower quality or fewer services than in capital cities. It is important for people to have representation to seek justice and compensation for negligence. Legal action also helps bring about improvements in health and aged care professionals and care standards."
Personally, Ms Henry – who last year won the Regional/Suburban Lawyer of the Year at the Australian Law Awards – likes the collegiality of living and working in a city like Newcastle, "where you very much feel you are part of a community".
Revolution Law special counsel Rebekah Lovely, who works in Greater Brisbane, is a six-time finalist for Lawyers Weekly awards programs and has been working in the suburbs since 2013. It is rewarding, she said, as clients are happier with their experience and she is better able to achieve work/life balance.
"Clients like to know that their lawyer is just around the corner from them and that they can drop in whenever needed within a short drive to an office where they know they have a park out the front. This is particularly important for my clients who suffer from injuries," she explained.
"Enjoying a short commute to work each day also enables me to have more time to recharge and maintain work-life balance. This gives me the energy and focus I need to achieve the best results I can for clients. After all, a happy lawyer is a good lawyer."
More and more law firms, Ms Lovely continued, are setting up shop in the suburbs as people now know that this is where clients want to be serviced: "Clients value convenience and want to be able to have their matters dealt with by someone close to their home."
Ms Bryant moved north 10 years ago, and spent time travelling to the city once a week for work, before transitioning to practice as a regional lawyer four years ago.
"For me, the aftershocks of the GFC significantly impacted my decision to leave Sydney and was the catalyst for me re-evaluating my definition of success. My daily work changed during GFC, it wasn't exciting and stimulating and fast-paced and I couldn't find the same identity and satisfaction in it anymore. A lot of my colleagues were made redundant during that time and for a few years the legal climate was a very different place. There were a lot of extremely talented people who suddenly didn't have work or had work that wasn't stimulating enough. A lot of depression and mental health challenges in all areas of the profession. It changed the place of law in their life," she detailed. 
Ms Bryant said that lawyers cannot underestimate the shock waves of the GFC.
"The practice of law, the way business was conducted and even the way these things were presented in the media changed. The veil was lifted and I think people started to question the traditional views of success both inside the profession and in the wider business community. The number of natural disasters, political issues that have occurred since have no doubt increased the questioning. COVID-19 has just continued this momentum and has broken-down the barriers," she said.
Australia's regions, Ms Bryant proclaimed, are full of amazing entrepreneurs and people doing really interesting things in business, and suburban and regional lawyers have direct access to those people.
"There is something magical about being able to be part of something that is growing, of being able to provide quality legal advice that shapes a region, of being able to advocate and empower your clients. You drive down the street and know that you gave good quality advice to that business that has just opened and is employing 20 people," she said.
"Or, that you helped someone scale and sell their business or that the development you just worked on will provide much needed housing. In the regions, you are connected to people in your community from all walks of life and generally those people are invested in seeing the region grow and develop."
Suburban work getting better over time
There exists a bounty of opportunities to thrive as a suburban or regional lawyer, Ms Bryant posited.
"[You can] create niche or boutique practices and to get involved in really interesting projects. I see a lot of local governments doing major activities to activate the regions, I see industry groups pulling together to generate opportunities for their members and we get to be part of that. We are also much closer to a larger number of people in the community and in times of crisis people want to put more certainty around things that were once on a handshake," she explained.
"The social hierarchies are a lot flatter so you are closer to the decision makers and with that comes opportunity. In my region, our business owners have always been invested in the success of the community, but COVID-19 has seen them come together to support each other in an even greater way."
Mr Hung sid that he sees commercial benefits in moving away from the cities: "Many of my clients are becoming more inclined to purchase properties in regional NSW for business and/or investment. Also, alternative work practices mean that clients are increasingly accepting of online communication, for example, Zoom meetings, online signing of legal documents, online mediation and court hearings etc.
"This creates great opportunities for suburban lawyers given that excellent legal services can be offered from pretty much anywhere!"
For those in personal injury law, Ms Lovely said, the age of coronavirus has "significantly changed" how they operate: "We have had to learn to build strong relationships of trust with clients who we may never meet in person. We have had to learn to negotiate with our opponent virtually in an effective way." 
This has, however, given them the opportunity to service clients "who we would typically think are too far from us geographically".
"I have had clients that moved interstate and overseas that could not return for medical examinations or conferences but I was able to have this all facilitated virtually," she deduced.
Such flexibility, Ms Henry added, "particularly helps the advancement of women lawyers, something I am passionate about. We have a new lawyer, working from home in Armidale, serving clients in New England and in Newcastle and the Hunter".
There are also chances, Ms Byrant noted, for suburban and regional-based lawyers to work for larger organisations in the cities, if they so wish.
"There is such a shortage of legal talent so it is easier than ever before to negotiate a remote working contract. Those opportunities weren't as readily available as they once were," she said. 
Issues facing lawyers in the regions
As the 2020 National Profile of Solicitors report denoted, there is an extraordinary number of sole practitioners at the moment, with the number of lawyers in the suburbs increasing every passing year. Such moves, Ms Bryant advised, present a unique set of challenges.
"I think the business side of the law is underestimated and requires the development of a different skillset. Mentoring is also very important and as is having someone you can bounce off when required, retired solicitors are an underutilised resource in that regard. Finding and retaining high quality staff is a challenge. Poaching is rife. Succession planning has traditionally been done poorly and we are beginning to see the consequences of that," she listed.
There is also "less room to hide in the regions", she continued.
"People are generally quite gracious and forgiving, but have little time for facades," she warned.
Another barrier that those coming into the suburbs may face, she added, is a lack of quality work.
"When we first relocated, I struggled to find a role that was stimulating enough but I think this can happen anywhere and that if you keep looking you will find good work. Also, if you are good at what you do the word will spread pretty quickly," she said.
Exacerbating this latter concern, Mr Hung said, is the availability of support, both on a technical and wellbeing level.
"I do miss the generosity of colleagues who specialise in different areas in a large firm who are willing to spend time sharing their knowledge. From time to time, I also miss the luxury of being able to 'switch off' and go on annual leave for four weeks knowing that your matters are taken care of. These challenges can be overcome by practitioners building their own regional network of support, whether it be CPDs, mentoring or resource sharing," he reflected.
There is also, Ms Lovely said, a reluctance of other professionals to accommodate specific needs, "in terms of travelling to our office for conferences or independent medical examiners making themselves available in more locations, or even virtually".
"Not everyone is comfortable presenting themselves – putting themselves forward – on technology such as Zoom," Ms Henry said in support. "It has been shown to disadvantage women more than men. Being physically present in a professional meeting or business development occasion can be more effective."
However, this can be overcome, Ms Lovely suggested, "by more education and understanding around the increasing number of lawyers moving out of the city and the need to be more flexible when dealing with regional firms".
For those hoping to relocate, Ms Bryant offered the following advice: "I think there is some initial adjustment in terms of pace of life when one relocates. It also does take some time for your body and mind to adjust to not being in overdrive and on all the time, to learn to rest and be comfortable with the free time and the silence. I find that most lawyers pick this up elsewhere; they will study or join a committee or a sporting group."
More suburban lawyers are coming
For those considering moving their practice to the suburbs, Mr Hung said that the thrill with practising law in suburban areas "comes from the sense of fulfilment knowing that you have made a positive difference to your client's life and business".
"No two matters and no two clients are the same. Going forward, I look forward to getting to know more like-minded suburban practitioners, and adding value to my clients' important decisions and journeys in life," he said.
Mr Hung believes that the proportion of suburban lawyers will continue to grow over time.
"Clients are looking for excellence, efficiency, and a personalised connection, and suburban lawyers are well positioned to deliver services with those attributes," he argued.
Ms Henry agreed, noting that practitioners can have "a stellar career" in the regions.
"The exodus of people leaving the big cities will bring more professional opportunities. It also brings energy, skills, and new ideas to regions' legal communities. With that, regional centres will also get increased cultural opportunities which will further enhance the great lifestyle on offer," she submitted.
The perception that "regional means less quality" is being disproved, Ms Bryant determined.
"Across a variety of industries, we are seeing amazing growth in our regions, the number of SMEs continues to grow and I think lawyers will continue to want to be a part of that. I think people are starting to appreciate that regional lawyers are exposed to a breadth of practice areas and situations from early in their careers, they see first-hand the impact of their matters, and I think that is attractive," she explained.
"I also think there is a practical/commercial understanding that comes with the practice of regional law that is very valuable. We are talking more about the benefits of our regions and visiting our regions more.
"There is a new appreciation for these parts of our country."