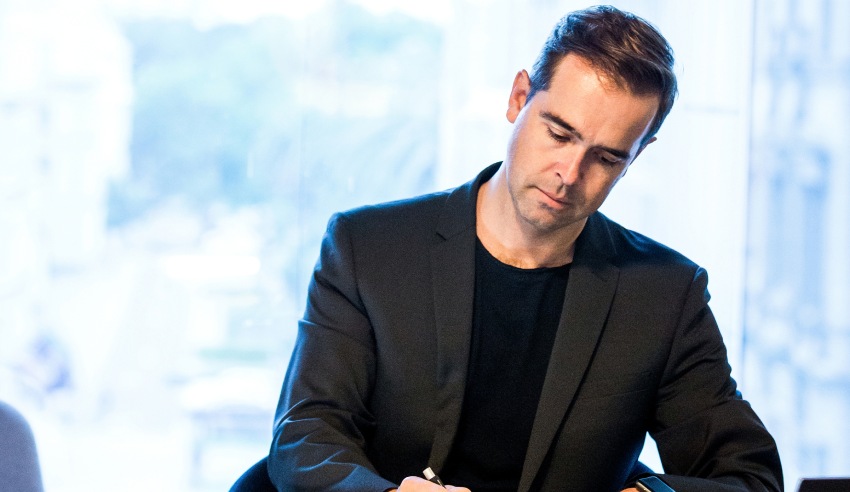 A blended space that connects and smooths the transition from front to back, reimagining the "client lounges" of the past as a space that fosters networking, culture and brand experience may be what law offices need, writes Simon Pole.
Traditionally, law firms have separated their offices into two distinct spaces; the invited – represented as client-facing front of house, and the private – the secured employee-focused back of house. With client confidentiality a must, this is hardly surprising, but post- and mid-COVID-19, it's becoming increasingly evident that in order to compete, firms will need to rethink this formula, for their clients, for their staff, and ultimately, for their bottom line.
Adaptive spaces – which connect and smooth the transition from front to back, reimagining the "client lounges" of the past as a space that fosters networking, culture and brand experience – may be the answer.
Business lounges, social spaces, cafes, pro-working zones, stairs, training rooms, pods, virtual hearing rooms, study nooks, parents' rooms and even repurposed libraries. For law firms across the world, the benefit has never really been demonstrated, and although ubiquitous, you could argue that it's a concept that firms have struggled to adopt successfully.
This is for two main reasons. Firstly, litigation necessitates confidentiality – with clients visiting for reasons ranging from restructuring a business to dispute resolution, they are hardly likely to be drawn to these spaces to make calls, confer with colleagues, or send emails between meetings. Secondly, for associates and partners, time is money, so time spent in lounges or kitchen breakout spaces talking about anything but shop is unlikely to be looked upon favourably.
In the past 18 months, firms around the world are asking the same questions about the workplace – what is its purpose? What should it look like? How should our real estate portfolio be structured? We're answering them through our Propeller framework, and for the legal profession, the data is pointing us toward a new configuration.
Rather than two distinct spaces, one client-focused and the other staff-focused, the most effective design is likely to be one with three spaces that intentionally overlap; the client space, the concentration space, and the "adaptive space" in-between to enhance the collaboration and culture.
So, what does this adaptive space look like, and why does it matter for firms? In essence, it's a more flexible environment that changes depending on the needs of the business and their clients. It's not a question of adding a client lounge or staff café in the midst of traditional workstations and meeting rooms.
Rather, it's a blended space that creates the balance of visibility and privacy, like the law libraries of old or the cafe breakout spaces of now, but more carefully considered as to how it can add value to each firm's work style, client base and approach to brand.
At its heart, this needs to be a shared client-first space that is:
Flexible

Digitally nimble

Usable morning, noon, and night
The question then becomes how law offices that have focused on creating traditional offices and limited work-from-home opportunities can embrace this new space. The answer is deceptively simple: by meeting the actual, rather than perceived needs, of adjacent professional services firms, as well as their staff.
This means evaluating the space in terms of how it supports business networking, career networking, social bonding, brand experience and cultural realignment. It means understanding the data and science of what clients need, not the perceptions, trends or what other firms are doing.  
This adaptive space also works as part of the broader office, designed in a way that understands and supports the unique way firms socialise and collaborate. Each practice area or specialism will work in a different way, but that's what makes adaptive spaces so crucial for firms – they can be adapted day by day, minute-to-minute, and long into the future. 
While we respect and understand why certain industries have taken a traditional approach to the workplace, law firms need to generate their own style, nuanced to the way that lawyers, solicitors and business professionals work within the industry with their clients with the new ways of hybrid working.
For firms that want to remain competitive, opting out of change is simply not an option – they need to embrace the changes and consider how their clients, staff and industry partners can best work together.
Simon Pole is an author and chief innovation and design officer for Unispace.