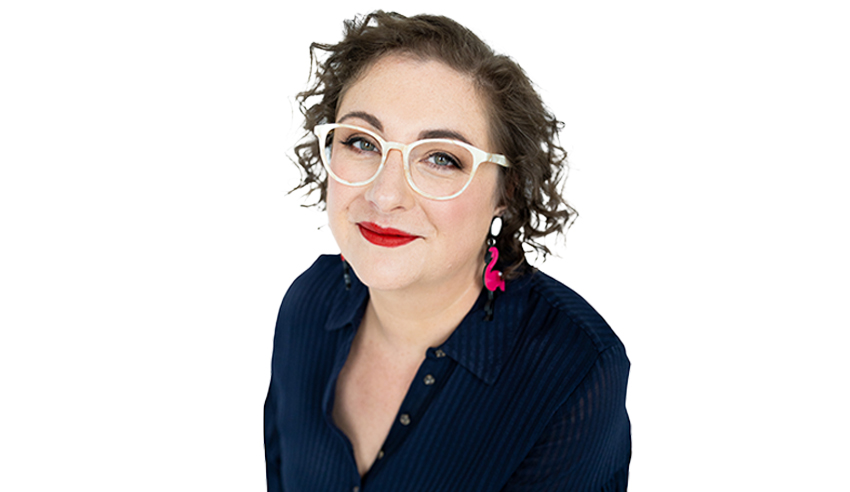 When Danny King was 27, she started her own law firm. "F*** it, how hard can it be?" she said. As the reigning Managing Partner of the Year, she has a fresh and unique take on what it means to be a successful managing partner in a modern legal marketplace.
On her LinkedIn page, Danny King – who won the Managing Partner of the Year category at the 2021 Australian Law Awards – says that her philosophy "is to hold nothing back".
Raw, unvarnished honesty is a feature when speaking with the managing partner of Sydney-based employment law boutique Danny King Legal, and a welcome one at that.
When asked, "Who is Danny King?" on a recent episode of The Lawyers Weekly Show, she mused that she thinks she is learning, every day, what the answer to that question might be.
"A couple of years ago, I was diagnosed with ADHD, and it was like my entire life made sense. All of a sudden, it was, whoa, there's a reason that I pick up things and put down things. I've got a lot of great ideas, but following through with many of them is just an insurmountable challenge, so I need people around me that know how to do things," she explained.
Owning that diagnosis, and ultimately who she is, is essential, she said. "I'm not at all ashamed that I have this brilliant neurodivergent trait."
As someone who has also lived with anxiety and depression for "all of my adult life", Ms King said that conversations around mental health in the law have to be about so much more than what they currently are.
It should, she argued, be about "embracing the fact that we are all coming to this with different baggage, and we can all do it, and we can all support each other to do it".
Embracing who she is, and "fearlessly and shamelessly" telling people about herself, is an approach that she has found has served her well as a firm leader for more than one decade.
"You don't have 24-hour access to watching how a person gets through their day, and you need, via your interactions with people, to develop a level of trust that means that when you can't see and you can't influence, you can't swoop in there and help, that they know that they can ask for help, and you can only do that by being courageously vulnerable, like Brene Brown. She's got it all going on. She's amazing," Ms King said.
"I've never had a filter, but I think it kind of works for me now, now that I'm a grown-up enough big girl lawyer."
Her authenticity isn't as uncommon as one might believe in law, she said. "Most people are authentic – they're just a bit scared to let it out".
The best way to bring that out of one's staff, Ms King submitted, is to show them love and care.
"The things that you do when you love someone are so much more than the things that you do when you want to see them as an economic unit," she said.
"I recognise that how I see the world is so different to how neurotypical people see the world, such that if I don't check in and make sure that it makes sense to everybody in their context, then it's just a waste of time and money. I think consultation and caring what other people have got to contribute, and not trying to have a stranglehold on things, is fundamental. People are brilliant, and mostly have got really good intentions, and you can just let them get on with it."
One thing that is striking when speaking with Ms King is that, as she acknowledges, she doesn't see herself as someone who has all the answers. She is, instead, willing to constantly re-evaluate the ways that she works and leads so as to be better for her firm and for her staff.
"The ways that we work have changed," she proclaimed.
"The people that we respect have changed, and I think the ideal of being able to be a woman, a mother, neurodiverse, a 'loose unit', authentic, swearing, drinking … that's what success looks like too.
"I don't think there's any magic bullet to it."
And, ultimately, winning Managing Partner of the Year has validated Ms King's approach. It serves, she said, as a reminder to all firm leaders that transparency and honesty is often the best way forward.
"I'm stoked to get this award. I think it shows that the perception of what it takes to be someone who's doing well no longer has to be the person that is impervious to stress and anxiety and any neurodiversity at all," she surmised.
"Now, we recognise that that person is authentic, and she's still making it work. That's pretty cool."
The transcript of this podcast episode was slightly edited for publishing purposes. To listen to the full conversation with Danny King, click below: