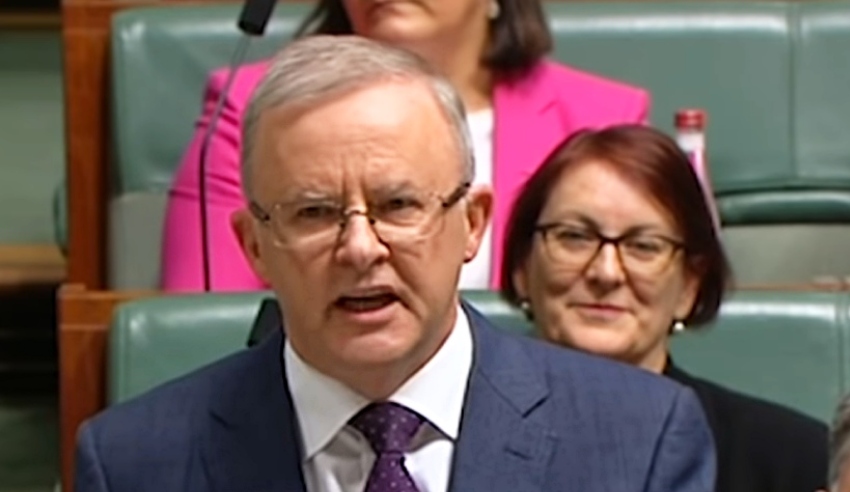 On the question of whether Labor's "Better Deal for Small Business" will help boutiques, firm owners are split.
Pre-election, Labor produced its "Better Deal for Small Business" plan, which the now-federal government claimed would provide certainty to the small-business community in times of crisis.
"Small business is the backbone of the Australian economy, and has been taken for granted for too long," the party espoused.
"After nine long years, too many small businesses are waiting over a month to get paid, eight out of 10 find regulation unnecessarily complex, one in four cannot find skilled staff, and too many fees are being unnecessarily pinched at the counter."
To counter such propositions, Labor pledged to: "end the uncertainty" that surrounds when and the extent of support small businesses can access in a crisis; ensure small businesses are paid within 30 days, as opposed to the current average contract payment time of 37 days; make unfair contract terms illegal so that small businesses can negotiate fairer agreements with large partners; reduce the time spent doing taxes, paperwork and target support; reduce transaction costs; and tap into the Commonwealth's $190 billion purchasing power to maximise small-business participation in Commonwealth procurement.
Moreover, the new government is offering support by way of its Start-Up Year Initiative, Fee-Free TAFE (to address skills shortages), and its Cheaper Child Care initiative to remove barriers for return to work.
When asked whether they think the Albanese government's plan will be a boon for boutique law firms around Australia, firm owners that Lawyers Weekly spoke to had mixed responses.
The plan offers 'limited support'
According to Melbourne-based Maxiom Injury Lawyers principal Sach Fernando, Labor's plan provides only "limited support for boutique law firms".
"Organisations that are business-to-business would benefit from the plan, however boutique firms like ours require support in reducing compliance costs such as professional indemnity insurance, lower taxes, funding for the professional development and mental wellbeing of staff, implementation of legal technology, and business development – none of which are addressed in the plan," he argued.
Sydney-based Danny King Legal principal Danny King – who won the Managing Partner of the Year at the 2021 Australian Law Awards, and spoke on The Lawyers Weekly Show about the need to be true to one's self as a leader and the lessons that all managing partners must learn – said that, in principle, tapping into the government's $190 billion purchasing power is attractive to a boutique firm like hers, that can fulfil a need for pragmatic and strategic workplace advice.
But, she went on, a closer inspection of the scarce detail "suggests there's more to be done to make it a reality, particularly to better match suppliers with government needs and streamline the cumbersome procurement process".
"To give boutique firms and the government a real chance of deriving mutual value from the policy, more consultation, proactivity, and even quotas may be required. For example, harnessing the collective experience of employment law boutiques through panels and crowdsourced ideas, where we could recommend system fixes and solutions to the Fair Work Commission accompanied by costings and timelines," she advised.
"Unless we create bite-sized opportunities to do work for the government, and find a way for that to be managed efficiently, it is difficult to see how boutiques would get any benefit out of the procurement angle.
"Without actively removing barriers to procurement and engaging boutiques in dialogue so that the nature of the work and interaction with the government clients can be changed, I can't see the access to procurement funds for boutique firms improving from where it is today."
'The high-level approach sounds promising'
Elsewhere, however, NDA Law managing director Joshua Michaels, who resides and practises in Adelaide, said that it is "great" to see a focus on small businesses by the new government.
"As a business owner, I welcome plans to cut red tape and reduce compliance costs, for example, by making it easier to comply with tax obligations. I also like the idea of having a cohesive approach between the state and federal governments in providing support in a time of crisis," he said.
"Trying to keep up with what was available in terms of COVID-19 support at a state and federal level was a challenge in what was a pretty uncertain time. I think more can be done to encourage banks to take a fairer and simpler approach to dealing with small business."
This said, Mr Michaels did add that more help could also be offered to help deal with the growing problem of cyber security faced by small businesses.
Peripheral Blue founder and managing director Mellissa Larkin, also from Adelaide, agreed that the "high-level approach sounds promising".
"In particular, the commitment to ensuring small businesses are paid within 30 days is a hugely positive step to support not only boutique law firms, but their small business clients also. As all small business owners know, cash flow is king and so any commitment from the government to improve payment times will be hugely beneficial," she said.
"Additionally, at a time when there is a labour shortage in the legal industry (and nationwide), the commitment to Cheaper Child Care will hopefully empower parents to have the choice to return to work. In the boutique law space, this may assist with the labour shortage."
Ms Larkin noted, though, that "as is always the case with campaign policies, the proof will be in the pudding".
Other considerations
The policy proposed by the now-federal government, 3D HR Legal director Jo Alilovic said, needs to be read in conjunction with Labor's policies in respect of industrial relations.
"There are a number of proposed workplace law changes that will have an impact on small business particularly changes to the definition of 'casual employee', the enshrining of 'job security' in the Fair Work Act, adding superannuation to the National Employment Standards and proposed legislation to make wage theft a criminal offence," she outlined.
"As always, small business owners need to keep on top of any legislation changes. Now is a good time to take a look at your existing employment conditions (especially in respect of casual employees and doing a pay rate review). Consider updating them now on your own time rather than in a rush as new laws are made."