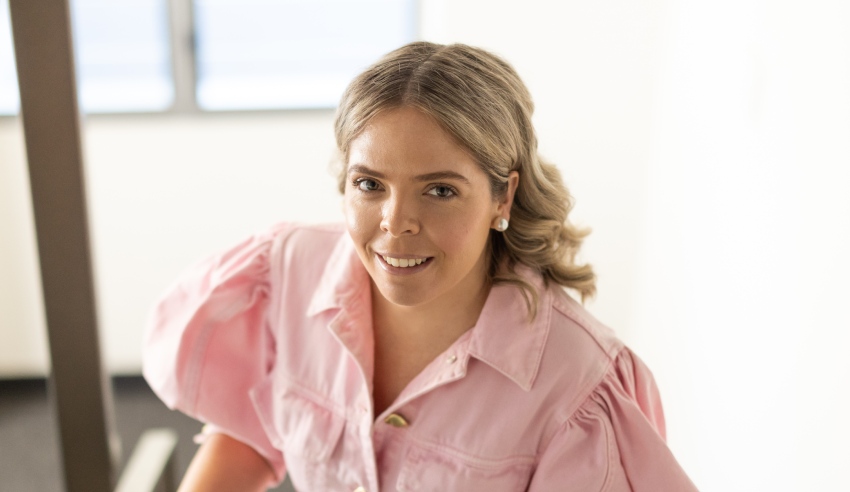 Territory born and raised, Michelle Duggan sees main opportunities ahead in the Darwin family law market and is thrilled to be striking out on her own.
Ms Duggan — who has worked in Darwin-based legal practices since 2013 — starting as a law clerk at Northern Territory firm Ward Keller and working her way up to senior associate at national firm Hunt & Hunt — has opened her own firm: Duggan Family Lawyers.
Her motivation for doing so, she told Lawyers Weekly, was the ability to work for herself and establish a practice on her own terms.
This, she said, was "really attractive to me", and thus she took the plunge and launched her own business.
"I actually never thought I would be in this position! It was not something I had aspired to do but it was something that I started to think about at the beginning of this year and I decided to go for it!" she said.
Ms Duggan has unveiled her new practice at an opportune time in the Darwin market, she believes, noting that family law remains busy in the territory: "I think it always is," she mused.
"It is pretty rare to speak with a family lawyer who says that they are quiet."
Like all jurisdictions across the country, of course, the family law market in the territory is facing hurdles, she added: "I think the most recent issues and challenges have stemmed from the impact of COVID-19 on physical court appearances and the merger of the Family Court of Australia and the Federal Circuit Court of Australia."
When asked how best she, as a new firm owner, can cut through in the market up north, Ms Duggan responded: "Thoroughly explaining the new court and its pre action procedures and court pathways to clients and what this means for them and their matter is really important.
"Particularly the timeframes for court events or reports, as often clients are unaware of just how long these can take. Further, being resolution focused is very important for clients who often just want to move on with their lives with some certainty around their children or their property."
Moreover, with one eye on the horizon, Ms Duggan noted that with the new pre-action procedures, she foresees "more private mediations occurring in the future than there has been in the past in the NT".
"There are a number of local lawyers who are qualified mediators who can facilitate the mediations and keep the work within the territory," she explained.
On a more personal level, part of ensuring that her new firm can thrive, and retaining her sense of self, involves taking a holistic approach to her legal services, by way of keeping close to her hometown and servicing those in greatest need.
"I also travel to my hometown of Katherine (which is three hours away from Darwin), to provide legal services once a month. Not only is it an opportunity to provide legal services in a small town that has limited options for legal services, but it also allows me to see my family and maintain my connection to Katherine and give back to a place that helped shape who I am today," she said.
Broadly, Ms Duggan sees myriad opportunities ahead — both for her new practice and the NT at large. This, she said, makes legal work in this market "always exciting".
"Moving forward, I'm excited to continue my work as a family lawyer and to work with other family law practitioners to provide resolution focused outcomes for our clients during what is usually a really difficult time in their lives," she said.
"Since going out on my own, I have been absolutely overwhelmed by the support from my friends, family, former colleagues and the profession. As scary as it was, this support is really humbling and it is greatly appreciated."