Goodbye job applications, hello dream career
Seize control of your career and design the future you deserve with
Lawyer X royal commission: What we know so far
The first public hearing into Victoria Police's interactions with Nicola Gobbo has wrapped up. Here's what emerged from that hearing, and what we can expect moving forward.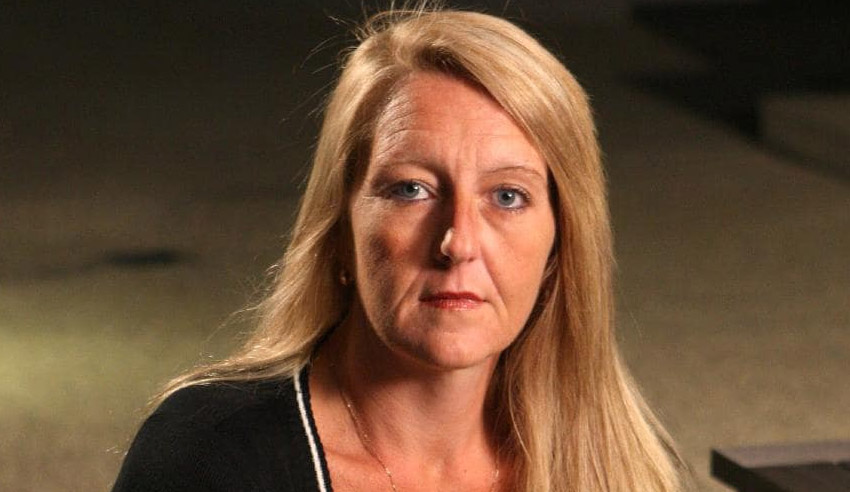 Mainstream media reporting – and, indeed, chatter among members of the legal profession – has painted a picture of the Lawyer X saga as resembling a Hollywood drama. Foxtel, reportedly, has gone as far as commissioning an eight-part series about Ms Gobbo's life, with Nicole Kidman and Margot Robbie rumoured to play the titular role.
You're out of free articles for this month
To continue reading the rest of this article, please log in.
Create free account to get unlimited news articles and more!
While the first public hearing of the Victorian Royal Commission into the Management of Police Informants didn't quite exude the pomp and circumstance eagle-eyed observers may have hoped for, significant details still emerged that gave a more substantive insight into not only the processes via which Ms Gobbo became a registered police informant – or "human source", which she was constantly referred to as – but also her interactions with police in the 1990s and early 2000s.
RCMPI has a responsibility, of course, for determining the number of cases which may have been tainted by the conduct of Ms Gobbo, in her former capacity as a criminal defence barrister, and the extent to which those cases were tainted at various times between 1995 and 2009.
It is further examining how adequate and effective Victoria Police's processes are when recruiting, handling and managing human sources, if those sources are subject to legal professional privilege (as Ms Gobbo was), and whether such human sources should even be utilised in the broader criminal justice system.
Registration of Ms Gobbo as a police informant
On 3 September 1993, Victoria Police undertook Operation Yak, which – in the written words of Sergeant Trevor Ashton – was a "targeted operation involving alleged drug trafficking by Brian Wilson", Ms Gobbo's then boyfriend, with whom she was living in Rathdowne Street in Carlton. While Mr Wilson was charged with drug trafficking, Ms Gobbo was charged with use and possession of a drug of dependence, Mr Ashton wrote.
It was already known prior to this public hearing that Ms Gobbo became a registered police informant sometime after this raid upon her then residence, at which time she was a law student at Melbourne University and working part-time.
The commission learned that among the information passed on by Ms Gobbo in the subsequent years, both as an informal and registered human source, were details of criminal activity pertaining to Mr Wilson.
VIEW ALL
One document tendered by the commission was the 1995 registration of Ms Gobbo, in which her reliability was listed as being "very good", she "genuinely wants to assist police", and – most significantly – it noted that the "informer is a law student currently living with a known criminal…she was charged with posess amphet [sic] last year as a result of the criminal that was living with her. Is quite reliable and seeking a career as a solicitor".
Operations in which Ms Gobbo assisted Victoria Police
Observers hoping for revelations about specific breaches of legal professional privilege in relation to Melbourne gangland figures such as Tony Mokbel would have been let down by the first public hearing, as no such black-and-white details were provided.
However, in his written statement and in reference to operations in which Ms Gobbo gave information, Assistant Commissioner Neil Paterson APM – who spent more time on the witness stand than any other person during the course of the hearing – said that given the frequency of contact [between Ms Gobbo and her handlers], it would not be possible for his statement to cover it all.
He wrote that: "The information Ms Gobbo provided was disseminated to various major police taskforces, including the Purana, Posse Briars and Petra Taskforces, which had targeted criminal syndicates involved in drug trafficking and multiple homicides, including the homicide of human source, Terrence Hodson, and his wife Christine."
"Ms Gobbo's interactions with her handlers are recorded in more than 5,000 informer contact reports covering the period of her registration as a human source in September 2005 to January 2009."
Other Victoria Police operations mentioned over the course of the hearing, and acknowledged in the respective witness statements of former and current police officers who took the stand, including Operation Ramsden, which was an investigation of allegedly fraudulent activities of a lawyer whose trust account featured irregularities, and Operation Carron, which (according to Former Detective Sergeant 'Kruger', whose real name was not published) targeted a syndicate trafficking heroin from Victoria to NSW and South Australia.
Operation Ramsden did not progress as an investigation, witnesses reflected, with Detective Inspector Gavan Segrave noting that Ms Gobbo was "ultimately unwilling or unable to provide the information she had initially promised concerning the trust account and alleged fraud".
Operation Carron, however, resulted in the arrests of various individuals, including Darren Jackson, Traian Duma and Peter Reid. Those three individuals were represented by the law firm that Ms Gobbo was employed by at that time, Mr Sergrave admitted in his testimony.
What Victoria Police thought of her
Impressions of Ms Gobbo by various members of Victoria Police, and her assumption of the role of informant or human source, were not favourable.
Former Senior Constable Michael Holding mused, in his statement, that he felt she "thought the [informant] process was like a game". More memorably, Detective Sergeant Jack Blayney – who did not give evidence – was reported to have referred to Ms Gobbo as a "loose cannon".
Detective Senior Sergeant Tim Argall was asked by counsel assisting Chris Winneke QC about Mr Blayney's "loose cannon" comment, to which he responded, initially, that she was "enthusiastic", and eventually ceded that "she went perhaps further than we would have liked" when it came to operational matters.
"I remember at one stage she nominated to Wilson, the target [of a particular operation], what the undercover operative's name was, or what his assumed name would be, but she had done that without any consultation with us and I think that caused a degree of angst," Mr Argall recounted in his testimony.
Training received by police officers about legal professional privilege
The aforementioned impressions did not necessarily prevent Ms Gobbo from being utilised as an informant or human source, as is evidenced by the length of time in which she, on and off, collaborated with Victoria Police.
Various references were made, both in written statements and evidence, to training provided to officers "in relation to legal professional privilege" while officers were in academy training, as Mr Holding put it.
Mr Ashton said in his statement that he "can't pinpoint specific training about legal professional privilege but I have learned about this subject over the span of my career". Mr Segrave reflected that legal professional privilege "was only touched upon" during foundational training.
Whether or not police officers received adequate training about the use of lawyers as informants or human sources is one thing. However, what became clear over the course of the first public hearing was that even if passing concerns were raised about the suitability of Ms Gobbo as a registered informant, given her status as a solicitor and then barrister, she continued to be utilised as such.
In the words of Segrave, "I expect, although I don't recall, that Ms Gobbo's position as a lawyer, together with the subject matter of the information she was expected to provide, would have been relevant considerations in determining that she should be registered at an early stage of our interactions with her".
"I am otherwise not aware of any concerns being raised by members of Victoria Police or any other organisation as to the use of a legal practitioner or Ms Gobbo as a human source," he continued.
Mr Argall put it more bluntly: "I am not aware of any concerns ever being raised by anyone within or outside Victoria Police in relation to the use of a legal practitioner as a human source."
Sexual relations
The impropriety of interactions between Ms Gobbo and Victoria Police – in addition to the utilisation of her as an informant while she held legal professional privilege – were further underlined by revelations, earlier this week, that Mr Argall had engaged in "one sexual encounter" with Ms Gobbo, which was confirmed by his written statement.
Former assistant commissioner Tim Pope was also alleged to have engaged in a "sexual affair" with her, however he denied this, acknowledging while under questioning that he'd "be in an area of gross conflict" if said allegations were true.
A 2011 transcript, detailing a conversation between Ms Gobbo and two detective sergeants, outlined her comments that she had had a sexual relationship with Mr Pope "on and off for a few months".
A 2011 affidavit signed by Mr Pope was also tendered, in which he asserted he had never had a "sexual, personal or any sort of inappropriate relationship" with her.
Next steps
Moving forward, the commission will host its second public hearing in "the next couple of weeks", according to Mr Winneke.
Ms Gobbo's status as a legal practitioner is still up in the air as well. There is now tendered evidence before a state government inquiry that she was a registered police informant, or human source, which presented conflicts with her duties to uphold legal professional privilege. She is not currently listed with the Victorian Legal Services Board and Commissioner's register, as she does not hold a practising certificate at present.
However, Lawyers Weekly enquired about her place on the roll of practitioners in the state, and whether the board and commissioner would move to have her struck off, given what has been uncovered thus far. In a statement, it said "if information comes to light through the work of the royal commission that we can act on, we will". With the royal commission still unfolding, the board and commissioner are declining to comment further.
But one matter which will be crucial to get to the bottom of will be whether there were other legal practitioners serving as informants or human sources, akin to Ms Gobbo.
In his written statement, Mr Ashton recounted initially hearing of Lawyer X through the media, and that he "first suspected that Lawyer X was [redacted]". It was only at a later date that he learned that the infamous pseudonym referred to Ms Gobbo.
That Lawyer X could have referred to someone other than Ms Gobbo – at least from the perspective of the police officer who first registered her as an informant – is potentially significant. As was disclosed by the commission in its 15 February 2019 proceeding, Victoria Police revealed that "there were six possible police informants who required assessment to ascertain with "if there had been any possible breaches of legal professional privilege".
Whether other legal practitioners engaged with Victoria Police such as to bring into question the authenticity and existence of due process in certain cases previously before the courts – as Ms Gobbo's interactions have done – remains to be seen.
If you wish to catch up on Lawyers Week's real-time coverage of the first public hearing, you can check out our live blog, which followed the video stream of proceedings from the Fair Work Commission in the Melbourne CBD.