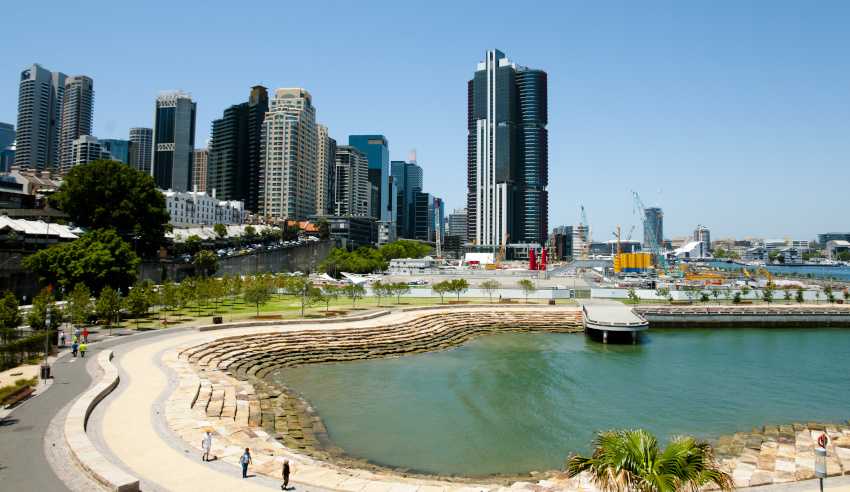 Speaking to Lawyers Weekly, the managing partner of a BigLaw firm posited that it is preferable, from the perspective of many clients, to retain a billing model whereby those clients can retain more control.
Gilbert + Tobin managing partner Danny Gilbert said that discussion about the viability and longevity of the billable hour model in law firms was a "fairly oft-visited and unresolved subject".
And while it would be difficult for BigLaw firms to move away from the billing methods they are so programmed to utilise, it would also be so for clients of those firms, he argued.
"If we moved to a system of billing which was fee-assessment of the outcome, or some other way of measuring billing with an agreed amount upfront, [we'd find that] clients typically don't want that, they actually prefer the hourly rate because they feel more in control than agreeing a price upfront when the price upfront doesn't adequately take into account the weaving and turning that a matter typically does," he explained.
"You can't predict all of the outcomes in a litigation, all the interlocutory outcomes, you can't predict the nature of the pleadings, and then in corporate transactions, you're only one player in that transaction. You don't know how the other side is going to behave, and so it's very hard to predict. So, the hourly rate suits many of the players."
For firms such as G+T, Mr Gilbert said, there are three dynamics "rubbing up against each other coming into conflict": the business model that is still fundamentally based around time recording with demands for profitability in a competitive market, demands of clients, and thirdly, meeting the needs of staff.
When it comes to balancing those three dynamics, he reflected, BigLaw firms haven't yet "come up with anything that doesn't continually have to be re-examined and improved, and [G+T is] in that process."
Time recording does bring certain benefits as well, he said, in that "if you want to monitor people and make sure they're not overdoing it, [you] get them to put their hours down accurately – on the day, not five days later".
He did note, however, that the billable hour can have "perverse consequences", and even though lawyers in BigLaw firms are aware they operate in demanding environments, "you can't then close the door on the discussion of staff welfare".
"You do have to entertain the impacts that it has on your people. You'd have to say that, as part of the profession and the market, we've got to get better," he mused.
As previously reported by Lawyers Weekly, G+T is currently undergoing an internal review of its workplace processes. Looking ahead to the potential outcomes, Mr Gilbert said: "I think we are going to have better processes for checking in on people and getting a cultural mindset around partners getting people to stop and take a breather, and the HR reps we have in every group have to watch it."
"It has to be a team effort. You have to have a culture where people can put their hands up and not fear that there is some kind of negative view that would be held about them if they do," he said.
A separate internal firm survey on culture and engagement did reveal, Mr Gilbert added, that 85 per cent of G+T staff members feel "that their manager/partner cares about their wellbeing". In that survey, he said, the firm rated most highly on social responsibility and workplace safety.
The comments about the billable hour follow recent remarks from Clyde & Co managing partner Michael Tooma, who argued in late October that the Australian legal profession was witnessing "the beginning of the end of the billable hour".