Headphones on: Lawyers Weekly's top 5 podcast episodes for 2019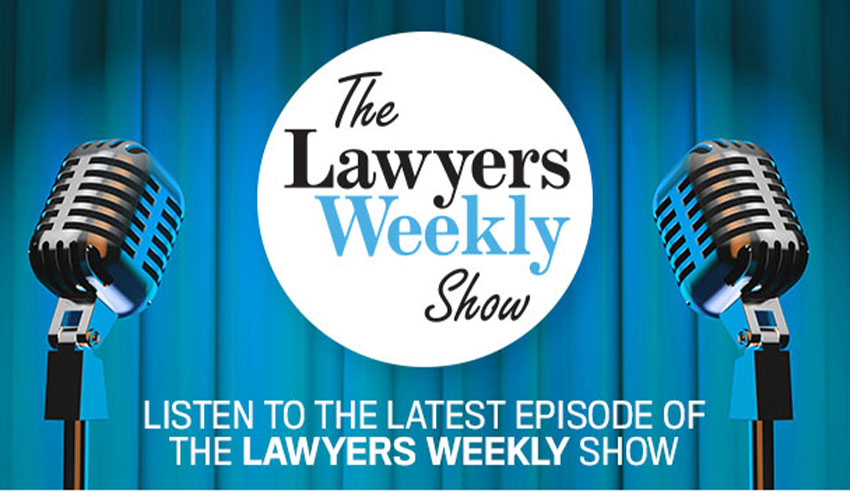 2020 is almost upon us. Here are the most-downloaded episodes of The Lawyers Weekly Show for the year just passed.
The Lawyers Weekly Show has grown exponentially over the past year, reaching 15,000 downloads per month. This year saw a preference for careers-related episodes for the generations of lawyers that will shape the profession for years to come – with one very notable exception rounding out our top five.
In this practical and informative discussion for those coming through the ranks, SkilledSmart founder and law graduate Paridhi Jain outlined how the next generation of lawyers can better set themselves up financially so that they may not only be more on top of their own lives, but be better, more successful lawyers as a result.
Employment law concerns have been a prominent feature in the news this year, especially in light of the Israel Folau saga. As such, it was no surprise to see workplace issues for young legal professionals emerge as a highly rated episode.
Here, Swaab partner Michael Byrnes discussed the WHS issues that law firms across the board need to be aware of when it comes to idiosyncratic issues affecting younger lawyers in the workplace, particularly the impacts of fatigue, sustained stress, bullying and exploitative interactions with clients.
Vocational considerations are always a hot-button topic for emerging lawyers. in this episode, Jerome was joined by two former law school classmates, Viridian Lawyers director Richard Prangell and Kinny Legal director Jessica Kinny, for a chat about their vocational journeys in leaving their respective firms to start boutique practices, why sole practice was an appealing pathway, and how young lawyers can do the same.
This was the only episode in the top five list to not delve into matters concerning the younger generation. But, listening to it, it's not hard to see why it was such a popular episode: exploring the final frontier of space and all its legislative and regulatory hurdles, this episode goes where no Lawyers Weekly podcast episode has gone before.
Joining us was Griffith Hack associate Dr Stefan Paterson, who mused that, when one examines space law closely, seemingly simple intellectual property and patenting in space extend much further into cross-border disputes, mining rights and even military concerns. With so much international legislation in this area still to be determined, it is very much a "watch this space" issue, Dr Paterson notes.
The most popular episode on the show this year, however, was our conversation with award-winning, Darwin-based barrister Matthew Littlejohn.
In this chat, Mr Littlejohn shared the issues, challenges and opportunities he has faced in his career as a barrister so far, why it's imperative to identify when you need help, and his advice for graduates coming through the ranks if they are thinking of joining the bar.
He also shares why he uses social media to promote his chambers, how he navigates the need for social interaction at work and how barristers need to ensure they are looking after themselves in regard to mental health.