Rethinking wellness for law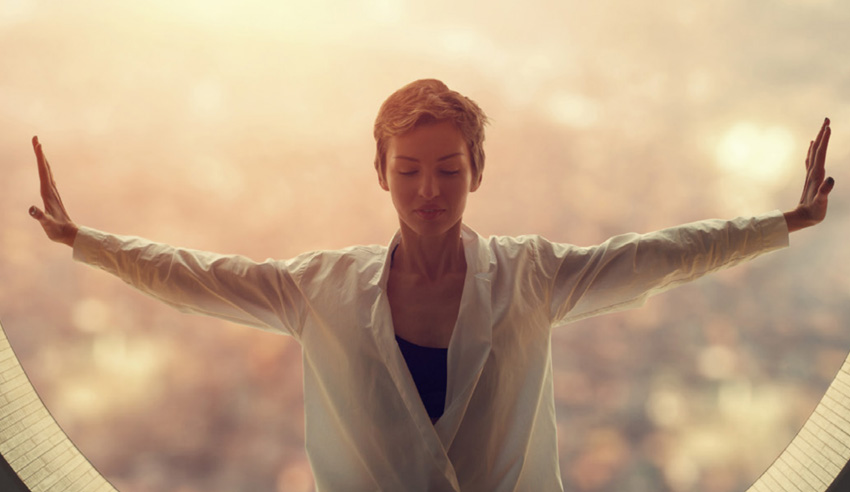 The looming "new normal" poses, arguably, the greatest challenge to legal employers to ensure optimal levels of health and wellbeing in the workplace since awareness of the prevalence of anxiety, depression and suicide ideation became mainstream. Are they up to it?
In the early months of 2020, there were rumblings (including from this writer) that the onset of the global pandemic would exacerbate existing mental health issues in Australia's legal profession, as increased physical isolation – on top of fears for the physical safety of ourselves and our families and friends, as well as concerns for our job security – would lead to greater mental anguish.
Thankfully, nationwide research conducted by Lawyers Weekly's sister brand, MyBusiness, indicates that, over the course of the pandemic, at least two-thirds of legal professionals have felt that their mental health levels are "positive", with approximately one-quarter or less giving a "negative" response over the course of two surveys in mid-2020.
These findings might surprise some, but make more sense when coupled with the fact that, among the same respondents, 85 per cent of legal professionals are happy working from home, with just 9 per cent reporting dissatisfaction with their current physical environments.
The reasons for such sentiments from lawyers will be grounded in various factors, from perceived accommodations from employers to a sense of civic duty to work remotely to the novelty factor of wearing comfy clothes rather than a suit and tie each day. But with the legal profession all but assured to not fully revert to pre-pandemic workplace conditions, attitudes towards and action on staff health and wellbeing must correspondingly shift.
To explore how the profession perceives its duties on this front moving forward (and how it should perceive the landscape), together with what steps are already being taken, Lawyers Weekly spoke with Dr Rebecca Michalak, who is the founder and principal consultant of compliance and risk management advisory firm PsychSafe, Stidston Warren Lawyers partner and Lawyers for Love co-founder Virginia Warren, Ashurst chief people officer Andrea Bell, McCabe Curwood managing principal Andrew Lacey, LegalVision CEO Lachlan McKnight and Kalpaxis Legal director Cassandra Kalpaxis.
The need (or otherwise) to rethink workplace wellness
The legal profession in Australia finds itself in unusual circumstances, Dr Michalak reflects, that "just happen to highlight a range of flaws with the prevailing reliance on a wellbeing approach to worker mental health and wellbeing".
"Wellness has long been deployed in lieu of engaging in psychosocial and physical risk management, per every employer's primary duty of care obligations under workplace, health and safety laws. Ethical concerns and the social licence to operate aside momentarily, the irony being that the wellbeing lens thwarts the realisation of the vast value-adding benefits a proper risk management approach achieves. In other words, a wellbeing-in-isolation focus both costs firms money, and it fails to capitalise on money-making opportunities," she hypothesises.
In this vein, a rethink of how legal employers approach workplace wellness is most certainly in order. Firms are not oblivious to this, however, Ms Bell noted that the impact of the ongoing pandemic on legal teams "cannot be underestimated".
"I don't think our duty of care or commitment to support the health and wellbeing of our people has changed since the pandemic began, but rather our approach has shifted," she notes. Mr Lacey agrees, saying that COVID-19 has served as a reminder of "just how important it is" to have programs in place that adequately support staff and cater to idiosyncratic needs.
The duty, Mr McKnight says in support, has not changed, but the nature of such care must: "Perhaps it was somewhat easier pre-pandemic with everyone in the office, but the duty has always been there, and is of vital importance."
Ms Kalpaxis goes the furthest in professing the changing burden upon her as an employer, stating that her duty to manage staff wellbeing has "increased significantly" given the substantial strain upon legal professionals at this juncture.
"The level of uncertainty around job security, restriction of movement and an overwhelming feeling of heightened anxiety due to the pandemic, I feel create a larger responsibility for employers, to assist, check in and help their staff through what is a difficult time for everyone. Staff are being asked to work in new and challenging environments due to technology and its limitations," she tells us.
"I think it is prudent that we are checking in to see how people are travelling. We also don't know how the impact of the pandemic is affecting their external home life which can also add a further level of complexity and pressure to employees."
Circling back to Dr Michalak's proclamation, Ms Warren feels the duty incumbent upon employers is the same as it has always been – but that it hasn't been so. "As an employer, it is beneficial to the firm as its own living breathing entity, to have systems in place to review whether your staff are aligned with both your purpose and their own – no matter the circumstance. That said, I believe the pandemic is bringing to light issues otherwise ignored in the employer/employee relationship."
The legal profession is "challenging at the best of times", Ms Warren reflects, and – like all other professional services strands – COVID-19 has added layers of complexity for best practice. This age is an opportunity, she deduces, for self-reflection by individuals and institutions across the legal profession.
"Most of us are recognising that the chaos shows us what is important to us and how our lives could be better experienced. Many workplaces operate from the master/servant relationship. This will become no longer sustainable as people seek out ways to live their lives in greater satisfaction of their true purpose. Employers will need to check in with their employees to ensure that they remain aligned in authenticity," she says.
Zooming in from this more philosophical take, Dr Michalak believes it is imperative that employers focus on issues pertaining to psychosocial health and safety – "bearing in mind that a pandemic clearly presents a serious physical hazard", she adds – as COVID-19 has laid bare the volume of psychosocial hazards that employers, legal or otherwise, may be prone to ignore, she says.
"Of the many I could refer to, inappropriate (usually too little) decision latitude and autonomy, insecure/precarious employment, poor industrial relations, meaningless and or fragmented work, overwork, discrimination, poorly managed change, and failures to manage work-life crossover risks (did someone say DV?) are probably the most obvious," she lists.
"Micromanagers from hell (including those who think 'keystroke' monitoring software programs to keep tabs on workers at home are a good idea… they are not, and actually constitute a deliberate psychosocial hazard exposure in and of themselves in the vast majority of applications), and extreme abuse of salaried staffing to increase workloads of permanent staff well over what is reasonable – and safe and healthy – deserve a special mention, especially in the absence of any additional reward (nothing many workers are facing or have been forced to take pay cuts, etc).
"In addition to overwork, increases to what is already rampant sexual harassment and bullying in the legal profession are entirely foreseeable, as fears about employment stability are predictably exploited by perpetrators in powerful positions. Like every other sector and profession, legal needs to start taking these psychosocial hazard exposures, which primarily if not entirely fall within the employer's remit, seriously, and start proactively risk managing their known disastrous impact on worker psychological health and safety."
Shifting client expectations
"A surviving worker does crappy work and makes errors. A thriving worker is client-oriented, efficient, and produces quality output," Dr Michalak proclaims. As a result, clients should be asking their law service providers what they have in place beyond the typified wellbeing programs, so as to ensure workers can be the best versions of themselves, and produce the quality of service and products clients deserve.
"If all the law firm points to is a cute and fluffy wellbeing policy that covers standard worker entitlements (like flexible working arrangements and 'work-life balance') in a shiny 'wellbeing benefits' wrapper and the three FFFs – fitness, flu shots, and fruit bowls, you have a problem. If you see yoga or mindfulness mentioned, but nothing about designing good work and fostering a safe and healthy work environment, free of psychosocial hazard exposures, take your business elsewhere…you deserve better," she insists.
What is thus required, Ms Bell outlines, is getting a conversation started with clients about their expectations in a post-pandemic landscape.
"Many of our clients share the same commitment to building and driving a workplace culture that support health and wellbeing and are keen to understand how they can work with us so that we can achieve our organisational objectives and how we can support them to achieve theirs. We are encouraging the conversation – 'What is your approach to health and wellbeing and how can we support you with that'. That conversation can enable employers to set expectations, agree on approaches and find opportunities to collaborate and support," she notes.
Such conversations give law firms and legal teams an opportunity to realign with the "authentic self", Ms Warren identifies: "If the firm wishes to operate from place of authenticity and satisfaction, but continues to give the power to a client to dictate outcomes, then there is no alignment within the intended relationship and equally no beneficial outcome to both parties. There needs to be an expectation that the relationship is one of balance and shared vision. Lawyers can take this opportunity to return to their place in the community as trusted and learned advisers."
Appreciating this shared vision, and being subsequently able to meet client needs in conjunction with bolstered support mechanisms for staff, are critical Mr Lacey posits – particularly when one realises that clients are experiencing the same COVID-19-inspired problems as lawyers.
"Our clients are living and operating in the same pandemic. It is a cliché, but we are genuinely all in this together. Our clients are different across the divisions of the firm, our large SME client base has been more disrupted than our government and insurance clients – a lot of which are working from home but we are managing this with our clients and our staff," he says.
In this vein, lawyers must regularly reinforce the importance of health and wellbeing with their clients in the same way leaders do with their staff, Ms Kaplaxis adds.
"We walk the walk. We explain to them why taking time out for us is vital to us being present and working to our full potential on their matters. Our clients get it because we spend so much time talking to them about the importance of their health, and how poor health can cause them to make decisions that are not made with a rational mind. It's time we lead by example in this space," she surmises.
Practical steps to take
The starting point for any legal employer, Mr McKnight muses, is acknowledging that the "new normal" is here to stay, in the form of a "WFH/office hybrid working environment".
"When the pandemic hit in March and Australian law firms moved to WFH, most of us probably assumed that things would get back to normal relatively quickly. Mentally, moving from 'let's survive a couple of months of this' to 'this is the new normal' is tough, but being clear with your team that this new way of working is here to stay is the first step to making it work," he offers.
What is therefore required, Ms Warren suggests, is a more "heart-centred approach" that will be more effective than an intellectual one in this time. "The intellect uses the past to predict future events. We are entering a new 'normal' where the past is no longer a viable reference point. Heart-centred approaches need to be learned and implemented if the employer/employee relationship is to prosper," she says.
Dr Michalak agrees that a revamped approach is needed, albeit from another direction. Legal employers must, she argues, "step away from the wellbeing cookie jar". It is not a silver bullet, she says, and fills only a small quantum of a wider psychosocial risk management matrix.
"Focussing on the individual worker rather than, one, the work they do, including how they do it, and how much of it they do, and two, where they do the work, is a big problem, because the onus is on the employer to ensure primary prevention of harm. Step up to the plate on your primary duty of care. This means preventing psychological and physical harm, not engaging in early intervention and recovery tactics, which can be more accurately referred to in risk management terms as 'rescue management' and 'cleaning up the mess'," Dr Michalak says.
It is within these two risk management tiers that wellbeing ultimately resides, Dr Michalak advises. "Wellbeing comes into play after the hazard exposures occur, post-hoc. If your workers need a vast array of wellbeing initiatives on hand, you're doing something (a lot) wrong. Employers need to get across their obligations and start shifting their perspective to what they need to improve on the work design and work environment fronts."
Firms will, of course, have different ways of going about this. In Ms Kalpaxis' Sydney-based practice, she leads her staff members through a "regular unpack" session in her office, whereby check-ins can occur to see how everyone is travelling on personal and professional levels.
"We discuss the challenges with the new way of doing things, whether that's tech related or just in an emotional space. We talk about solutions. Each week we try and teach each other something new that we might be finding difficult or lend a supportive ear to a colleague who might be finding things tough," she says.
At the big end of town, Ashurst has been crowdsourcing insights by way of "global online jams", small group speaking sessions and collecting data from staff surveys, all of which were undertaken to gauge reactions to the firm's approach during COVID-19 and how it can continually improve.
"Through this work we built an understanding of some of the things people are doing within the firm that are improving wellbeing outcomes despite COVID-19. Practices that have seen increased communication within teams, improved the authenticity of connections, increased a sense of autonomy and choice of how and when people complete their tasks while enabling them to do the personal things that matter such as exercise, sleep, diet and connection with family and friends," Ms Bell details.
Moreover, Ashurst is currently implementing a suite of initiatives to embed in the "new normal", she adds: "One practice example is adopting (where community health guidelines permit this) a hybrid model which will generally involve people spending around 60 per cent of their time in the office with the other 40 per cent of time spent remote working to ensure they remain able to balance the things that matter in their lives with connection and collaboration in the office."
Mr Lacey's firm is taking a similar approach, he says, based on the understanding that flexibility will be king moving forward. "McCabe Curwood came back to the office on a blue team/red team rotation and now we are moving to a team-by-team approach; some groups prefer to all be in at once while others are working well remotely and combinations of both. We have been handing that decision back over to each practice group to find the balance working with the staff to find the right balance. For the foreseeable future this is how we are approaching the 'new normal'."
The role of individual responsibility
"A light is being shone," Ms Warren submits, on individual responsibility for wellness now more than ever, with COVID-19 highlighting the need to live in a more authentic fashion.
"It is for each member of the workforce to take responsibility for their own actions, to align with their own authenticity and to bring this to their work. Using work as an expression of their creativity is one way to do this," she suggested.
The reality is, Mr McKnight argues, that there is only so much an employer can do to assist individuals to boost their wellness levels, such as through in-house yoga classes. The rest, he says, is up to them. "The key action an employer can take is to ensure employees feel super safe and comfortable confiding in their managers if they are having issues. It's only if management is aware that an individual needs assistance that we can do something."
This is especially true, Ms Bell remarks, when one considers that there is no "one-size-fits-all" approach to health and wellbeing for legal professionals, given idiosyncratic drivers and needs. It is key, she deduced, "that everyone feels they have a voice. And perhaps the most powerful thing we can do is to continue to build culture and a community where regardless of role or function, people connect and care for each other".
This is something, Mr Lacey observes, that is happening across the board, as lawyers start to step up and shoulder the burden of self-care. "I know that members of our firm are comfortable to reach out for help when they do need it. We provide a structure for working flexibly, IT systems to support this, resources on how to manage time and teams remotely, a safe working environment and opportunities to communicate and community build within the firm – it is up to an individual on how they embrace the options," he says.
What cannot be forgotten, however, is that assumption of individual responsibility, to whatever level, must not be at the expense of institutional or employer action. For Ms Kalpaxis, individual responsibility has a place, but it is a notion she is uncomfortable with, given the still-existing difficulties that lawyers have in openly disclosing issues pertaining to psychological distress. Responsibility must, therefore, fall more heavily on the shoulders of professional bodies, then employers, and then employees.
"The way to change the conversation around mental and physical health is to normalise the conversation and action the plans for everyone. We should be seeing wellness implemented in some form across the board in a mandatory fashion. Maybe a multiple choice of wellness where each week you must do three things that invest in your physical and mental health. Like CLES but for wellness. That's when we will see a change," she argues.
Dr Michalak takes it further, saying there "isn't enough wellbeing around" to adequately buffer the effects of systemic hazard exposure failures. In light of this, firms and legal teams must reject the arguments that workers must be tougher, more mindful and resilient and bear responsibility for such traits.
"Worker health and wellbeing is everyone's responsibility, but the employer has the primary duty of care – both to prevent harm, and to not aggravate any existing worker level vulnerabilities. The employer stands to reap a huge range of benefits of a proper risk management approach, so it makes commercial sense to make this shift," she outlines.
"Genuine leaders – those with commercial onus – are engaging with their workers with kindness, and looking internally to the employer for ways to proactively prevent harm and foster wellbeing. To have their workers thrive, not merely survive."
"If 'leading' workers through fear, intimidation, and power abuse to achieve small short-term gains while sabotaging your business strategically sits fine with you, you need to take a good long hard look for your commercial and ethical compasses, because they've clearly gone AWOL. And if – with critical reflection – you can't locate them, best get comfortable with the knowledge that workers can and will be driven to suicide over these sorts of risk management fails."
Optimal wellness post-pandemic
Both arguments can be true. Individual practitioners can and should consider how best they can flourish in their "new normal" working environment, especially given that it is one that an employer may have less direct control over. However, in no way does this detract from or diminish the ever-present and inextricable duty that employers and businesses have to their staff. If anything, the duty of such institutions is heightened, and to shirk from such a duty can and should be viewed as unprofessional, unethical or even immoral.
Although leaders and wellness experts might come from different viewpoints on these all-important questions, they are ending up at the same conclusion: 2020 has created, and continues to create, a seismic shift in how we as a legal profession view workplace wellness, and constant vigilance from legal employers across the board is required so that individuals can flourish in whatever ways make most sense to them.
Doing what has been done in the past decade, or even in the last year or two, will no longer cut it. As the physical working environment evolves, so too much psychosocial and cultural approaches to staff wellbeing. Holistic approaches that account for personal idiosyncrasies are paramount, if not prerequisites.
In a profession that has, for so long, been plagued by astronomical rates of psychological and emotional ill-health, clients and the broader community will be depending on lawyers to figure out the best way forward, and fast.