Lawyers Weekly podcast hits half a million downloads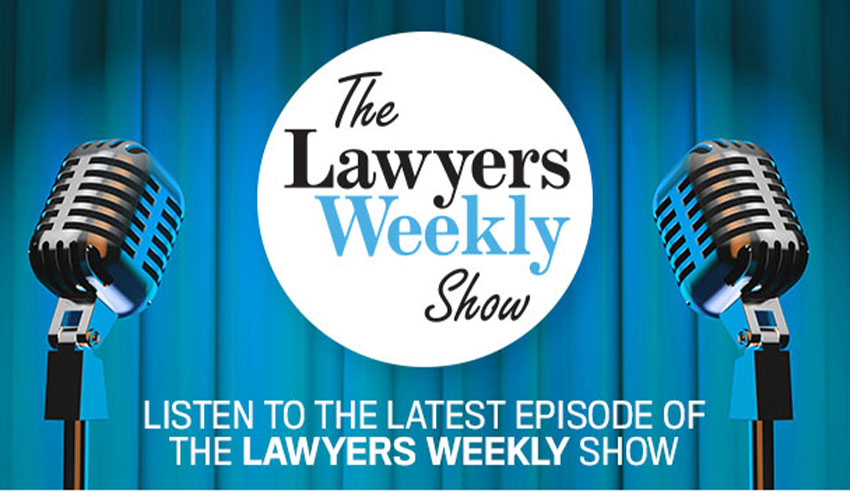 The Lawyers Weekly Show has surpassed 500,000 downloads – half of which came in the past year.
Launched in November 2017, The Lawyers Weekly Show is a forum for dinner-table conversations about anything and everything pertaining to the business of law in Australia. Starting off with weekly episodes – and now up to thrice weekly – the show has hosted a bounty of esteemed legal professionals, from former High Court judges to attorneys-general.
The podcast – which falls under The Lawyers Weekly Podcast Network, also comprising The Corporate Counsel Show, The Boutique Lawyer Show and The Protégé Podcast – recently surpassed half a million downloads globally.
This, on top of the show's recent high as the nation's fifth-most popular careers podcast, helps set up the audio content of Australia's foremost legal publication for a bright future.
Speaking about the latest milestone, Lawyers Weekly deputy editor Jerome Doraisamy – who took over as the show's host in April 2018 – said the team has put in substantial work to see the show get to where it is today.
"We're extremely fortunate to have such an outstanding AV team behind us to produce such illuminating and informative episodes with the myriad guests we bring on," he said.
"Working on this show is such a pleasure, and we can't wait to see where it goes from here.
"It's also been great to add new streams to the podcast channel, including The Protégé Podcast, hosted by Naomi Neilson, which targets our student and graduate market. This – together with our offerings for the in-house and boutique markets – means that Lawyers Weekly's broader multimedia content is as expansive as it is consumable."
Looking ahead, Lawyers Weekly is aiming to achieve a new milestone: 1 million downloads.
"At the rate that the show is growing, it'll surely come sooner rather than later," Mr Doraisamy predicted.
"However, to get there, we have to maintain the trust and loyalty of our audience by way of new and better conversations that serve to educate, challenge and thrill legal professionals – not just in Australia, but across the globe.
"We're more than up for that challenge."
Are you looking to launch your own practice but not sure where to start? Lawyers Weekly's Boutique Law Summit returns to Sydney this month, designed for individuals who are looking to maximise their competitive edge in a post-pandemic marketplace. The event will be held on Friday, 26 March at the Four Seasons Hotel with a full agenda available to view here. To learn more about the event, click here.