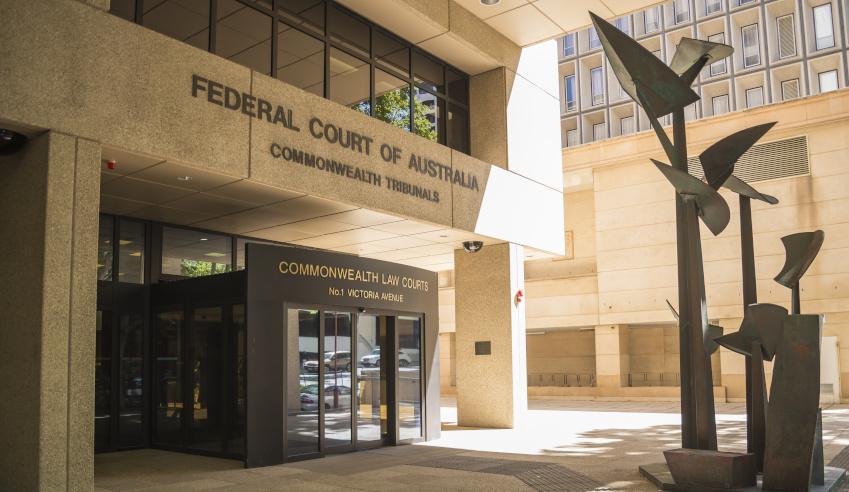 The star barrister representing former attorney-general Christian Porter in the ABC defamation proceedings may be removed from his legal team as the Federal Court prepares to hear whether her presence in the trial could compromise confidentiality.
Prominent Sydney barrister Sue Chrysanthou SC has appeared in a number of high-profile hearings for her famous clients, including Geoffrey Rush and Greens senator Sarah Hanson-Young. Although due to appear alongside Bret Walker SC in Christian Porter's legal team, an urgent submission has been made to remove her completely. 
Friend to the woman who accused Mr Porter of a historic rape more than 33 years ago – which he has strenuously denied – Jo Dyer told the court that Ms Chrysanthou acted for her in a separate matter and her removal from the star-studded legal team is necessary "to prevent prejudice to the proper administration of justice" and to "preserve confidentiality and legal professional privilege" in the system.
Her lawyer Michael Hodge QC told the court Ms Chrysanthou was in a "lawyer-client relationship" with Ms Dyer that has left her concerned there is a "real and obvious possibility that the information disclosed in the course of the relationship" would relate to Mr Porter's proceedings, leading to misuse of confidential information. 
In a statement to media via his lawyer Rebekah Giles, Mr Porter said he was concerned about the timing of this application, given it has been widely publicised that Ms Chrysanthou had been retained to act for him during the proceedings. 
"The action has come shortly before court appearances on significant issues in the proceedings and over eight weeks after they were commenced… Ms Chrysanthou is one of the country's pre-eminent defamation advocates. It is critically important right for any citizen in legal proceedings to choose his or her own counsel," he said. 
In response, Ms Dyer's representation from Marque Lawyers said that they have been in continuous correspondence with Ms Chrysanthou's solicitors since learning she was appearing for Mr Porter and has "attempted in good faith to resolve this dispute without the need for court proceedings" but that it has failed. 
A case management hearing into the matter will be held on Friday, 14 May. Earlier in the day, the Federal Court will continue to hear Mr Porter's case against the Australian Broadcasting Corporation (ABC) and journalist Louise Milligan. 
In another hurdle to the proceedings, Mr Porter recently filed interlocutory orders to prevent three schedules from the ABC defence from being made public. Justice Jayne Jagot has permitted an interim order redacting these sections in the meantime and will shortly hear whether the redactions will be upheld permanently.