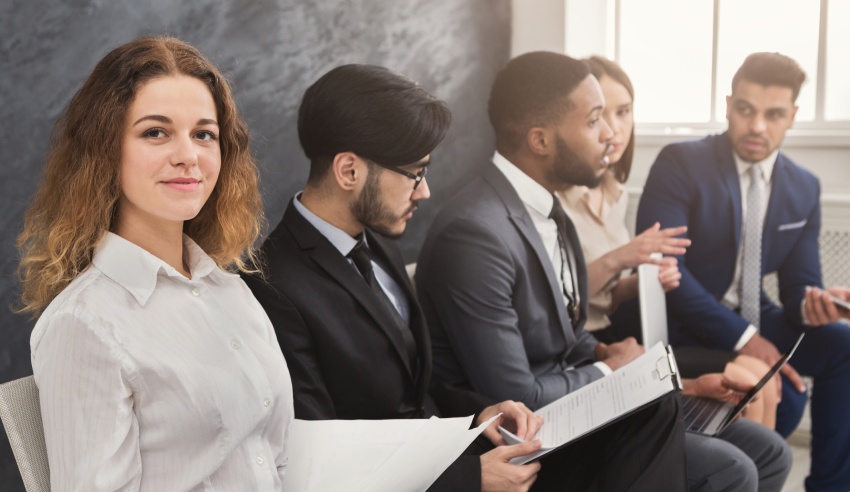 While the number of law grads keen to make their mark in Australia's legal profession is commendable, there are certain challenges they must be wary of, according to three BigLaw firms.
Gilbert + Tobin chief people officer Anna Sparkes, King & Wood Mallesons head of resourcing Penny Thompson and MinterEllison chief talent officer Mary Lyras spoke to Lawyers Weekly about the current state of the market for new and aspiring lawyers ahead of this year's 30 Under 30 Awards.
While all three concurred the market is presenting ample opportunity, they acknowledged there are certain challenges that need to be laid out.
"Post-pandemic we now have hybrid models of working, with many teams splitting their working hours between the office and home, which presents one of the biggest challenges for juniors," Ms Sparkes said.
"Even if graduates themselves are not working remotely, it's likely some of their team will be.
"The challenge for graduates/young lawyers is how best to remain connected, sustain a continuous workflow and ultimately, their development trajectory, given the impact of hybrid working on those more informal opportunities to learn by osmosis, build relationships and 'get noticed'.
"Juniors need to really take ownership of their career and be as proactive as possible."
For Ms Thompson, junior lawyers need to understand they're embarking on a "whole new learning experience" and take that on board in their early career development. 
"'Dare to grow' is our tagline – coming into a law firm represents an opportunity to grow which may require pushing the boundaries of your comfort zone," she said.
"Remaining future-focussed is also key – it is critical that people are looking forward to how technology and other influences continue to change seeking out future growth areas the way we work as lawyers."
Meanwhile, Ms Lyras noted that as the practice of law continues to evolve, so must too the next generation of legal professionals. 
"The practice of law continues to evolve, so the next generation of law graduates needs to be not just technically strong but also adaptable to keep up with changes in the industry," she said.
"The last 12 months have been challenging for everyone. Though it has provided flexibility around the ways and where we work, its challenges have been in technical training and industry and client knowledge transfer.
"We are focused on a variety of learning experiences and opportunities where our graduates can continuously develop their technical skills and build industry knowledge in real time, from leading practitioners (in-house, clients and through industry)."
Are you an emerging legal professional and/or law student keen to stand out from the pack? Lawyers Weekly's Career Expo & Emerging Leaders Summit will connect you with Australia's top companies and leading educators to help you secure the perfect role.
The free-to-attend live-stream event is designed to arm you with the tools and strategies to succeed in the current market and is being held across three action-packed days over 8, 9 and 10 June. As well as being treated to a wealth of practical tips, the event is offering a prize to one lucky attendee: return flights to New Zealand!
Click here to find out what you'll gain from attending and head to the official site to register now!