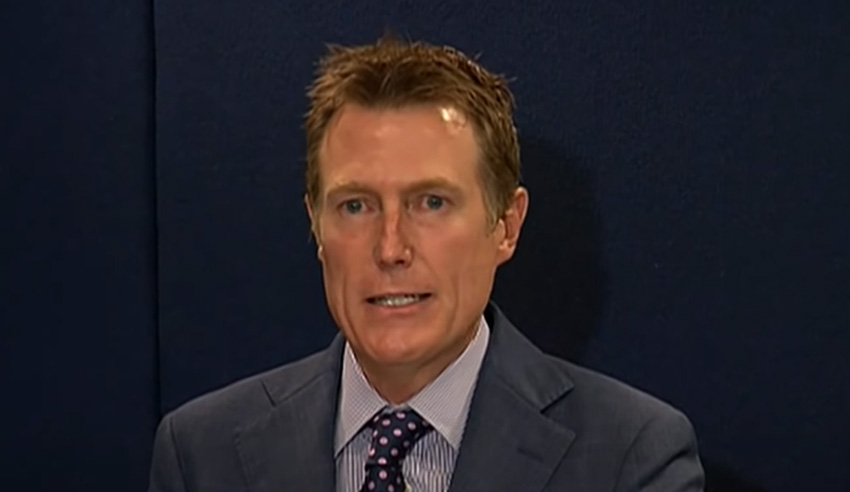 Former attorney-general Christian Porter's transparency obligations have been called into question after he declared to Parliament that a part contribution to his costly legal fees used to fund his ABC defamation battle was made by a blind trust. 
In what he claims was "in the interest of transparency and out of abundance of caution", Mr Porter declared that the blind trust, known as the Legal Services Trust, covered part of his legal fees. He said that as a potential beneficiary, he had no access to information about its conduct or who the funding came from.
In his register of members' interest, Mr Porter also disclosed that part of the ABC mediation settlement would be paid to law firm Company Giles and that he was partly charged on a reduced fee basis by his ousted barrister Sue Chrysanthou. 
"Consistent with her practice for individual clients, she did not charge me for all of the time she spent on the matter and in the recent settling of her fees, I am aware there has been a reduction in fees which has resulted in me having received some services from Ms Chrysanthou on a reduced fee basis," Mr Porter disclosed.
Former prime minister Malcolm Turnbull, who appointed Mr Porter as his Attorney-General, said he was "staggered" that he had used a blind trust to cover some of the legal costs. Although not confirmed, it has been reported that Mr Porter's legal fees along with his star legal team would have cost him up to $1 million. 
In a series of tweets, Mr Turnbull said Mr Porter "should disclose the people who paid his legal fees or give the money back" and compared it to "saying 'my legal fees were paid by a guy in a mask who dropped off a chaff bag full of cash'". 
Treasurer Josh Frydenberg said Mr Porter had done nothing wrong, telling media that he had acted within the rules by making the disclosure "in accordance with the requirements of parliamentarians on their register of interests". 
Mr Turnbull argued against that, claiming that politicians or political parties cannot take money from anonymous donors: "What [Mr] Porter is saying is that it is okay for an Australian cabinet minister, a former attorney-general, not just of Australia but of Western Australia, to take a large gift without disclosing who the donor was." 
Mr Porter settled his defamation matter with the ABC in mediation after claiming that the news outlet had suggested he was the cabinet minister accused of rape, even if the article never named him. Mr Porter has strenuously denied the allegations. 
Under the mediation agreement, the ABC agreed to pay Mr Porter's lawyers $100,000 in mediation costs and to split the $31,000 for the mediator. In a Senate estimates hearing in June, ABC managing director David Anderson disclosed that this is in addition to the $680,000 the broadcaster had already spent on defence. 
After successfully having parts of the ABC's defence and his own reply struck from public record, Mr Porter returned to the Federal Court late last month to effectively shut down News Corporation and Nine's titles from using the information in the secret documents for anything other than the current legal proceedings. 
Mr Porter is also awaiting a Federal Court appeal to overturn the decision to remove Ms Chrysanthou from his legal team and the costs associated with it. He may need to return to a courtroom again after political party TNL indicated that they intend to launch private action against Mr Porter based on a dossier detailing the allegations.