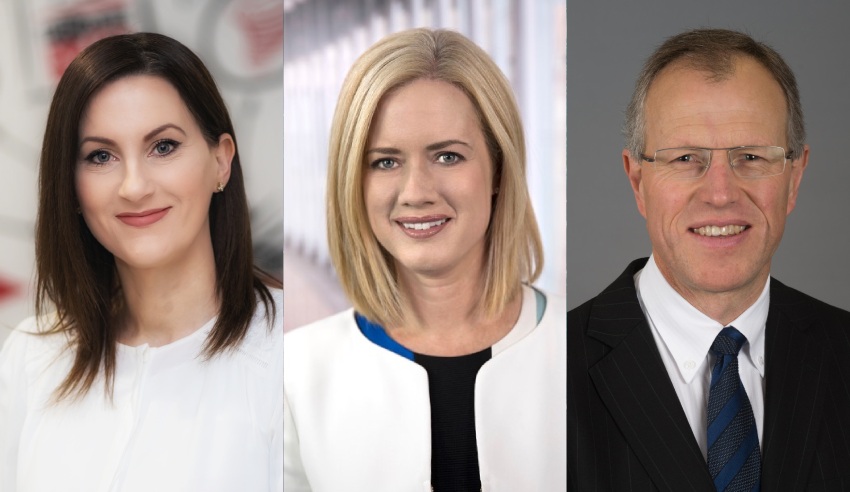 As more women are drawn to in-house legal work and men dominate the world of private practice, firms need to start making themselves a more attractive option in order to retain talent.
Whilst 67 per cent of solicitors continue to work in private practice, female solicitors outnumber male solicitors in the government, corporate and community legal sectors; but comprise less than half of solicitors in private practice.
Following the release of the fifth annual National Profile of Solicitors report, Lawyers Weekly spoke to a number of in-house and private practice lawyers on whether they had noticed this trend within their own working environments – and if they thought it would continue in the future.
As previously reported by Lawyers Weekly, women now make up the majority of solicitors in the country. For the first time in the report's history, there is a greater proportion of female solicitors across all states and territories.
Senior legal counsel at Probe Group and winner of the In-House Lawyer of the Year at last year's Women in Law Awards, Jo Zaharopoulos, said that this is a trend she has definitely noticed in recent years, particularly among her university peers.
"I think this is driven by the rewarding and diverse nature of in-house work and the flexibility that working in-house offers to lawyers," she said.
"With increased regulatory enforcement action there is also an increasing focus by organisations to ensure they have sound legal and compliance frameworks in place and invest in in-house lawyers creating more in-house opportunities for lawyers to transition in-house. This trend will only create more pressure for firms to consider and adopt flexible working practices if they want to retain lawyers in private practice."
Whilst Ms Zaharopoulos had never planned on a career in-house, she said having the opportunity to work on projects from start to finish and being able to see first-hand the impact her legal advice had on her company fostered a passion for in-house work.
"Working closely with and interacting with a broad range of management and stakeholders from HR, operations and finance to support the business to meet their strategic needs in a compliant manner really appealed to me," she added.
"Seeing the tangible benefits of your legal advice is a rewarding aspect of working as an in-house lawyer. I admit I didn't miss the timesheets however the irony is that if a timesheet was kept in-house there would be absolutely no problem exceeding the billable hour targets.
"The leaders and stakeholders I currently work with at ProbeCX from HR, finance, operations, the CFO and CEO are very intelligent, inspiring, passionate, hardworking and fun. Working with the people you are advising is one of my favourite parts of being an in-house lawyer."
In addition, working in-house has enabled Ms Zaharopoulos to intrinsically understand her organisation's operation and strategy and allowed her to "make a real positive contribution" to the business.
"A career in-house provides lawyers with the opportunity to practice in a wide range of areas of law. In-house lawyers can work on contracts, acquisitions, enterprise bargaining, employment matters, property leases, privacy and a broad range of other areas of law that lawyers wouldn't ordinarily practice in when working in private practice where lawyers tend to specialise in a select few areas of law," she added.  
"The diverse nature of legal matters in-house lawyers advise on is really appealing and rewarding. You are constantly growing personally and professionally."
In contrast, Karen Evans-Cullen, partner at Gilbert + Tobin, said there were a number of reasons she continued her career in private practice rather than moving in-house.
"I have always liked the diversity of work and opportunities that being in private practice provides. You have the opportunity to build relationships with a wide range of clients across a variety of industries as well as being able to specialise in a particular area of law that interests you," she said.
"Private practice also provides clearly defined career progression opportunities, and while partnership is not for everyone, it is a significant milestone that is achieved when you are recognised as being an expert and leader in your area and someone who has the ability to contribute to the growth of the firm.
"You have the ability to influence what it looks like and to create opportunities for yourself and those in your team to continue to grow and develop. You also have the ability to provide clients with an industry or market wide perspective, which is harder to gain when you are working in house."
Ms Evans-Cullen noted that whilst the trend of more women choosing in-house work wasn't necessarily a bad thing, private practices need to do more to continue to be an attractive option.
"Law firms do need to ensure they create an environment that incentivises and encourages women to not leave private practice for the wrong reasons – because the firm was not able to provide the flexibility or measures of success that made it attractive to women to stay," she added.
Quentin Digby, partner at Herbert Smith Freehills, agreed with this sentiment – but said that many firms are "making real progress" to get more women through to the partnership level.
Despite more women entering the legal profession than ever, 13 per cent of all male practitioners are aged 65 years or older, compared to just 2 per cent of females in the profession, which indicates that women are leaving law much earlier.
"What was clear is that many really talented women did not stay with the firm. There are many reasons. Subconscious bias plays a huge role and is itself a difficult nut to crack because it's always hard to change something if you are not aware of it in the first place," Mr Digby said.
"Work life balance is an issue for everyone but there are factors at play that often make it harder for women to not look to assume the primary carer role for children. In the past, in-house work has often provided (or at least on the surface offered the possibility of) greater opportunity to be both a 'present parent' and a successful lawyer.
"Law firms need to be able to provide that opportunity too and to make it achievable for all talented lawyers, not just the 'super women' of the profession."
Ms Zaharopoulos added that men will continue to dominate private practice if firms don't allow for increased flexibility – but said that post-pandemic, things could change for the better.
"Whilst there continues to be an emphasis on timesheets and billable hours I think this trend of men dominating private practice will continue particularly when women in law seek flexibility to successfully manage their career in private practice and their family," she said.
"I think one of the few positive benefits to come out of the pandemic is that the current necessity to work from home has changed the perception of many traditional firms that face time equals work time. Lawyers in private practice can still achieve their billable hours and service their clients whilst also working from home. 
"It will be interesting to see if law firms are prepared to retain a hybrid model going forward to provide better work-life balance for lawyers (male and female) in private practice. Those that do are likely to be more successful at retaining top talent." 
The number of women who make it to a senior management role in private practice will only become more relevant as more women enter the profession, as "any level of diversity helps start to open minds", according to Mr Digby.
"There is still a long way to go. And the problem will not simply resolve itself with time," he said.
"But with quotas – which are necessary to force change and which do not have to undermine merit-based promotions – and an increasing number of women in senior management, there is every reason to believe that private practice, offering as it does the depth of team ethic and collegiality that it does, will become the ideal choice for female lawyers."
Similarly, Ms Evans-Cullen said that although women will still inevitably move from private practice, as more women enter the profession, the number of women rising through the ranks of private practices will grow, too.
"Firms will be forced, almost by necessity, to ensure that they do what is required to attract and retain women. Many firms are now seriously focussing on this issue and some are making great progress as a result of making diversity a key focus now for a number of years," she said.
"Diversity on its own is not enough however, and the firms that focus on inclusion and creating an environment in which the women it hires and promotes can thrive and succeed will be the ones who will win not only the battle for talent but also the best clients and work."