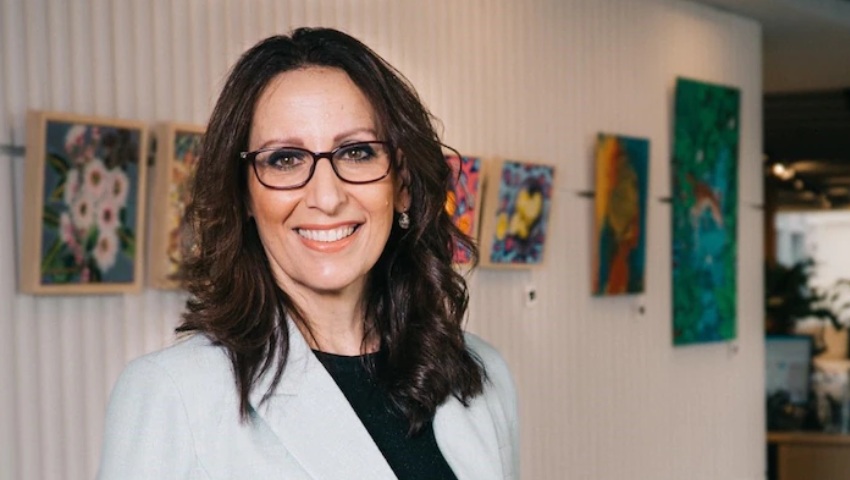 Firms that make an investment in their staff's mental health post-pandemic will benefit from increased performance and "improved employee outcomes", according to this partner.
With a number of young lawyers reporting poor mental health and lawyers increasingly leaving the workplace due to escalating stress, pressure from management and workloads, the declining mental health in the profession needs to be actively combated.
For Fay Calderone, partner and co-chair of the diversity, inclusion and wellbeing committee at Hall & Wilcox and winner of the Wellness Advocate of the Year at last year's Partner of the Year Awards, this issue is one that needs more attention in the legal profession, particularly post-pandemic.
"With many employees working across different locations away from the office, it's more difficult for leaders to identify early signs that an employee might be struggling, so there's the risk that leaders may not be as aware as they were able to be pre-pandemic. This means they may miss acting in time to safeguard an employee's wellbeing and to see the warning signs when they are deteriorating," she said.
"This is something leaders really need to watch out for, and to make sure they are in touch with how their people are really feeling and how – and indeed whether – they are coping. Awareness is only the first step. Firms need to have support measures in place to help their people who are suffering and to ensure that their health and wellbeing is a focus.
"Creating a culture of conversation surrounding mental health is something firms can do better. This reduces the stigma surrounding mental health conditions and encourages people to connect and discuss challenges with their peers including how they cope with them and to assist each other in overcoming them."
With mental health issues escalating globally as a result of COVID-19, employers have had to quickly adapt in order to bring these issues into the spotlight.
"With flexible and hybrid work now mainstreamed, and with communication being predominantly digital as many of us work from home, the 'always on' culture has been challenging for all of us. Current technology has eroded the four walls of the workplace where many people can work flexibly, anywhere, and anytime (the opportunity), all the time (the issue)," Ms Calderone explained.
"It's well documented that higher levels of stress, anxiety and depression were identified as an added consequence of the pandemic. It's justifiably described as the 'shadow pandemic'. Many people have reported juggling too much, without the usual supports of family and care, feeling isolated and uncertain. So, essentially, employees are in need and they are calling out for better support, or they are voting with their feet and going elsewhere."
This means that workplace initiatives surrounding mental health and wellbeing have become paramount, with many firms – Hall & Wilcox included – offering staff a day off for wellbeing as well as other programs to help staff stay connected whilst working from home.
Hall & Wilcox have regular Zoom town halls, "Connect" morning teas, one-on-one check-ins, virtual coffee and drink catch-ups and buddy programs, as well as a "Be Well Program", which Ms Calderone said "has a particular focus on mental health".
"The program has included a practical session on 'Discovering Resilience' with Hugh van [Cuylenburg] from The Resilience Project, which had record attendance from our people. This included a digital wellbeing series of short videos on a range of wellbeing areas of focus which we continue to make available. During the pandemic we also launched 'Stay well | work well', a collection of digital resources aligned to health and wellbeing topics, updated and promoted weekly," she said.
"We also have a 'workplace of the future' project, which we call Hall & Wilcox Evolve. I'm fortunate enough to be one of the committee members for the project, and we have done extensive surveys and feedback sessions with our people about how they would like to work in the future. Our firm's approach to flexible and hybrid working, our use of technology and the availability of support services is aligned with this."
Ms Calderone added that the firm was also introducing Wellbeing Champions this year, which are a team of volunteers across Hall & Wilcox responsible for promoting awareness on mental health issues and providing support.
"In the year ahead, we will further develop the capability of our people by delivering a national Mental Health Framework by providing a series of information and competency-based seminars and skills-based training on a variety of topics relating to workplace mental health," she said.
"The seminars will focus on prevention, early intervention and recovery rather than illness and disability. The aim of these prevention strategies is to not only raise education and awareness in each of these areas, but also to embed frameworks and strategies for actions to take when a matter in the area of mental health and wellbeing arises."
These types of initiatives have always been important for firms to be implementing – even more so as we enter a post-pandemic world, Ms Calderone added.
"It's always been important for organisations to look after their people's mental health and wellbeing. The impact of the pandemic has forced the attention on what could be considered long overdue and simply necessary not just when we are in crisis but proactively, all the time.
"Employees need, and indeed benefit from, resources to help them cope with mental health challenges and just as importantly, proactively care for their wellbeing. When firms make mental health resources and services more accessible and step in to improve wellbeing, they are also making an investment that will improve employee outcomes, and, as a flow-on effect, performance," she added.
"The pandemic has forced reactionary measures to take priority, and now as we progress further, we need to pivot to considering supporting our people with preventative measures which build resilience and provide them with better resources and supports to proactively manage their wellbeing."