Goodbye job applications, hello dream career
Seize control of your career and design the future you deserve with
Should young lawyers use super as security for home loans?
Following the release of recommendations from the inquiry into housing affordability and supply in Australia, Lawyers Weekly spoke with experts in financial planning and mortgage broking about the viability of one recommendation for first home buyers.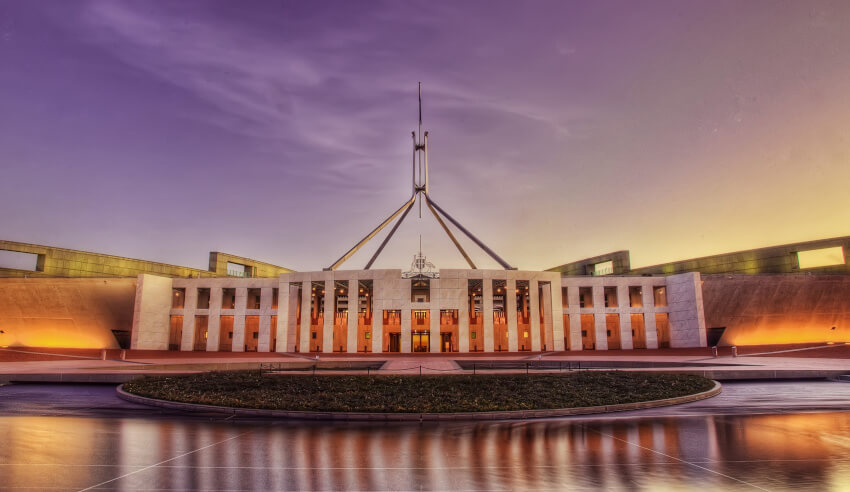 Recently, the parliamentary standing committee on tax and revenue released The Australian Dream report, further to the inquiry into housing affordability and supply in Australia. The report, as noted by chairperson Jason Falinski MP, purported to address the myriad and growing number of concerns about house prices and availability.
You're out of free articles for this month
To continue reading the rest of this article, please log in.
Create free account to get unlimited news articles and more!
The report published by the standing committee, Mr Falinski wrote, "highlights some practical ways that a federal government can cut the Gordian Knot of oppressive regulation, muddle-headed central planning, officious big state regulation and the skinning of new home buyers via a myriad of taxes and charges designed to raise funds not living standards".
One recommendation emerging from the report is that the federal government allow first home buyers to use their superannuation assets as security for home loans.
The government should, the report opined, "develop and implement policy allowing first home buyers to use their superannuation balance as collateral for a home, without using the funds themselves as a deposit, thereby expanding the opportunity for home buyers".
"Implementation of this policy should depend on also implementing policies to increase the supply of housing. Otherwise, an increase in households' ability to borrow would likely increase property prices," the report said.
The recommendation, the standing committee surmised, will remove the "largest barrier" for home buyers – the deposit.
Super or other avenues?
In conversation with Lawyers Weekly, SkilledSmart founder and law graduate Paridhi Jain – who in 2019 spoke on The Lawyers Weekly Show about how junior lawyers can get into good financial habits and ensure financial fitness in their early years of practice – said that the conversation about first home buyers using super to get onto the property ladder is "always a bit complicated".
VIEW ALL
In the short term, she mused, it may help some people fast-track their ability to secure a property, "but there will always be bigger questions around whether it is helpful in solving the housing affordability issue on a larger scale, and whether it helps the people who most need help affording housing".
Legal Home Loans director of sales Cullen Haynes – who has appeared on The Lawyers Weekly Show in recent years to discuss lawyers' unique capacity to purchase property, the evolution of lawyers' home loan prospects during the pandemic and how lawyers should interpret the property market following 2021 – said that he and his colleagues do see super leveraged for deposits in "rare circumstances".
This is mostly via the First Home Buyer Super Saver Scheme, he noted, but added that it is not commonplace.
There are, he stressed, alternative routes that follow a simpler process to lender approval, if available to the borrower.
"For lawyers, you don't have to wait to save a full 20 per cent deposit as you could be eligible to borrow with a 10 per cent deposit and have Lender's Mortgage Insurance waived. If you can save to 10 per cent, this is a great option. The 10 per cent value doesn't have to be purely cash savings, it can be made up of shares, cash gifts from family, or even cryptocurrency," he advised.
"If this is not possible, an alternative is to seek parental guarantee. This can be arranged for up to 100 per cent of property value, or just the portion of missing deposit."
A final option for young lawyers to consider, Mr Haynes continued, is to "rentvest".
"That is, to stay at home with family, buy an investment property they can afford, and wait until they build enough equity in that property to unlock further lending options. Again, you could borrow with a 10 per cent deposit and skip paying LMI for investment purchases too," he explained.
"There are a few possible routes to your first home deposit. The good news is that, as a lawyer, your options are greater than the general population based on the perceived security of your profession by the banks.
"We recommend in all circumstances to seek a detailed assessment by a qualified broker, such as Legal Home Loans. For advice on whether using your superannuation is a sound option, we recommend enlisting the services of a financial planner."
Aspirations for property or investing outside of property
What young legal professionals could also consider, Ms Jain suggested, is revisiting their aspirations around property.
"There's a lot of cultural pressure in Australia to buy a property as soon as possible. So, a lot of people feel like they have to spend their entire 20s and 30s trying to 'save up' for a property. There's also a lot of status and prestige attached to property. We see our friends standing in front of a 'SOLD' sign with a big beautiful home, so then people feel the need to max out their borrowing capacity trying to buy a really 'nice' place, when perhaps a smaller property would be more within their range," she reflected.
"I'm not saying housing affordability isn't a real issue in Australia. It is. But I'm saying there are also other options."
If young lawyers want to invest, Ms Jain detailed, there are options outside of property, such as "rentvesting".
"The reason this is important is because, whatever initiatives come into place to help people fund their first home purchase, if you're over-extending yourself to buy 'too much house', that's going to hurt you financially in the long-term," she posited.
"There are plenty of people in Australia who have a house and live in mortgage-stress. Just this week, I saw someone share the story of how she thought her parents were rich because her father was a partner of a law firm, only to learn that they are in a very financially precarious position after spending all their savings to pay off their mortgage."
Ultimately, Ms Jain surmised, it shouldn't just be about buying a house and getting on the property ladder for lawyers.
"It's about your overall financial health and wellbeing," she concluded.