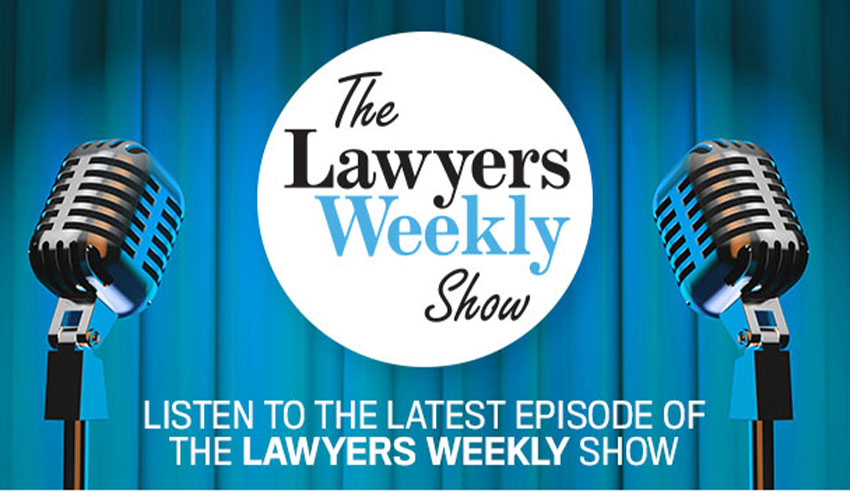 The Lawyers Weekly Show has hit new heights this year, growing from an average of 30,000 downloads per month in 2021 to over 50,000 per month. Here are the most popular episodes of the last six months.
Last year, episodes of The Lawyers Weekly Show were downloaded over 300,000 times across the globe. To date, in 2022, the leading industry-specific podcast for legal professionals in Australia has been downloaded more than 367,000 times.
Speaking about the show's rapid growth, Lawyers Weekly editor and podcast host Jerome Doraisamy said that audio-visual mediums are increasingly becoming how legal professionals will be consuming content.
This is being recognised, he noted, through the upped regularity of episodes being published: currently an average of four per week, as compared to the early days of a weekly episode.
"We are very cognisant of the demand for non-traditional modes of media moving forward, and we will be looking to offer more and more audio-visual content for our dedicated subscribers in the future," he said.
"We are thrilled not only with the growth trajectory of our various podcast shows but also by the calibre of our guests, which only gets better over time.
"We can't wait to keep producing stimulating, engaging conversations for our listeners.
"As always – we welcome any and all suggestions for topics we can and should be covering, as well as any guests with whom we should be speaking."
The below list is a ranking of the most-downloaded episodes of The Lawyers Weekly Show to date in 2022, and does not account for other shows under The Lawyers Weekly Podcast Network, including, but not limited to, The Corporate Counsel Show and The Protégé Podcast.

22. Why government work is so meaningful
21. Why Australia is such a big part of this global firm's growth strategy
20. Meet the law professor standing for Labor in North Sydney
19. Meet the barrister standing for the Liberals in Menzies
18. Hybrid work and the future of CPD
17. Why lawyers need to heed PM's warning regarding Russian cyber-attack reprisals
16. Meet the senior lawyer running against Craig Kelly
15. What makes a good dealmaker?
14. How worried should lawyers be about rising interest rates?
13. Where we're at with whistleblowing
12. Mentoring 101 in the new normal
11. Building a successful family law firm
10. What makes a successful special counsel?
9. Be a 'limitless lawyer'
8. What sets good leaders apart?
7. What does successful innovative thinking look like?
6. The reigning Managing Partner of the Year on being true to one's self
5. Crypto: A burgeoning practice area?
4. Why all lawyers need coaches
3. Leaving the 'lawyer' title behind
2. Finding your voice as a lawyer
1. Removing toxicity from a lawyer's life