Goodbye job applications, hello dream career
Seize control of your career and design the future you deserve with
In-house attraction
"Being in-house is a really nice way to be part of a business." Those words, imparted by Electrical Trades Union of Australia national legal counsel Alana Heffernan, underline the attraction of life as a corporate counsel, and are demonstrative of the autonomy and ownership one can feel, or even have, over the business they work for.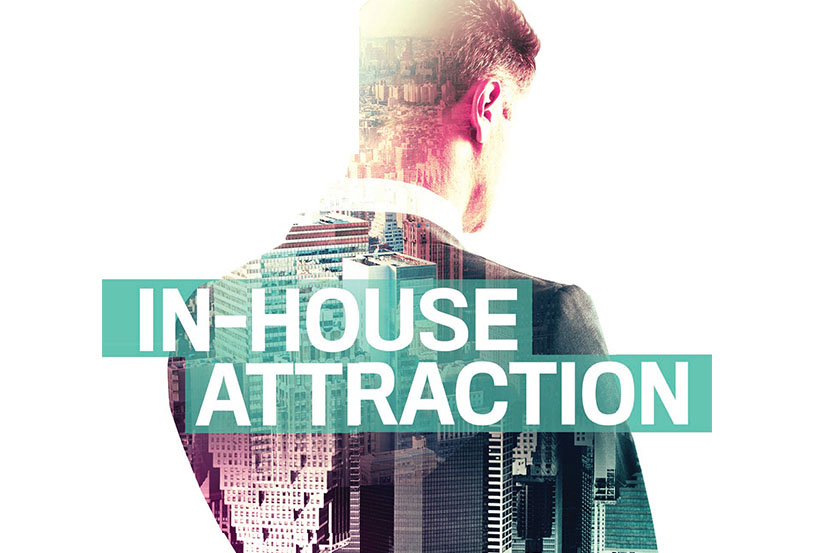 Anecdotal evidence has given the impression of late that the inhouse legal market is increasingly booming, to the potential detriment of what we understand as traditional legal environmental structures and workplaces. Hyperbolic or not, there has indeed been a buzz around the corporate counsel sphere.
You're out of free articles for this month
To continue reading the rest of this article, please log in.
Create free account to get unlimited news articles and more!
To better understand the in-house legal sphere and what it is offering new lawyers coming through the ranks, we spoke with Ms Heffernan, Canon Oceania chief legal counsel David Field, the Corporate Legal Operations Consortium (CLOC), and Catherine James, who was the winner of both the Banking and Finance Lawyer of the Year and Corporate Counsel Excellence awards at the 2018 Lawyers Weekly Corporate Counsel Awards.
Life as a corporate counsel
Mr Field has been an in-house lawyer since 1997. He recounts a sense, 20 years ago, that working as a corporate counsel was something one did if one couldn't cut it in private practice.
"There's a much stronger understanding now that being in-house is really just about having a different set of challenges and worthy issues that need to be navigated by capable and competent people, capable and competent lawyers," he says.
"Over [those decades], we've really seen a very significant growth in enforcing where your support for business is. We've seen in-house legal teams grow quite significantly and we've seen businesses swinging their legal budget across from external law firms to a much greater weighting towards enforcement."
Ms Heffernan says that having the capacity to be more ingrained within the structure of an organisation and, thus, be better placed to effect change is incredibly valuable to lawyers.
Traditionally, practitioners would realise this mid-career, but nowadays, prospective counsel are awake to the possibilities from an earlier stage, she says.
VIEW ALL
"There's less of a focus on the commercial aspect of the work you do, so there's no billable hours and you can actually focus on your work, and growing the business you're involved in, as opposed to just trying to meet your own budget that might be set by someone else," she notes.
CLOC muses that the role of the general counsel has evolved extensively over the last 40 years, going from being a risk manager to business partner to trusted adviser, and now, to adviser of competitive advantage.
"Over time, thoughtful executive teams have come to understand that the lawyers and legal professionals in their ranks bring skills, knowledge, capabilities and personal attributes that make them uniquely suited to deliver guidance firms need to reach and retain optimal success," the Consortium poses.
"Legal operations is a new role in the industry. It is the first new executive role to be added to the legal space in decades. Not only is the role new, it is the second most important role in any corporate legal department, helping the general counsel to run the legal department as a business."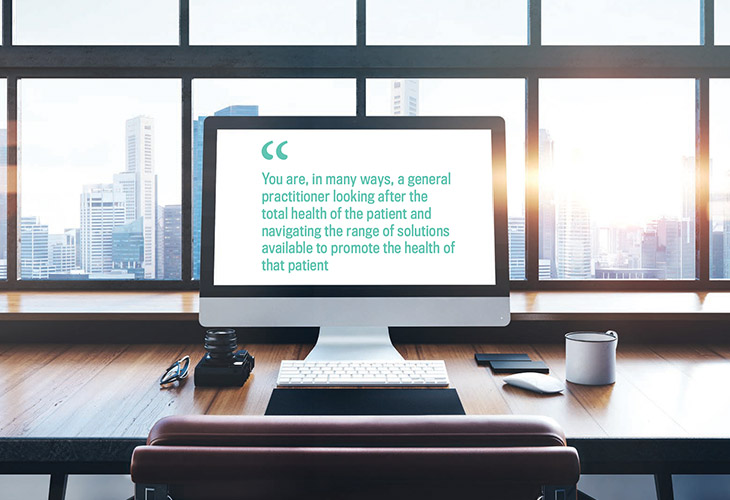 What makes a good one?
Life in-house has become a much more "glamorous and desirable" career path, Mr Field reflects. "When I first started in private practice, certainly the assumption was that you'd join a firm and you'd work your way through and eventually become a partner.
Younger lawyers now are much more demanding in relation to a range of career paths in front of them," he says.
"There's a much greater understanding amongst young lawyers of a range of interesting opportunities available to them, particularly by going in-house and learning about businesses, that can lead to certain specialties and commercial skillsets."
There are numerous qualities that make a successful in-house lawyer, Ms James advises, that can also vary depending on the business, culture and diversity contexts of the particular workplace.
"I think one stand-out to private practice law is the ability to successfully deal with the same business partners every day, who hover over your desk for immediate answers," she says.
"So, soft skills are extremely important, as well as 'knowing your stuff'. Fully understanding your business and the industry you operate in is, of course, critical."
CLOC adds a "long list of attributes" that make one successful in an in-house role: "You need to have strong emotional intelligence, you need to have a command of the law and legal analysis such that you can figure out what matters must be addressed and in what order and what matters can be ignored, you need to be a quick learner, you have to work tirelessly, you need to have strong communication skills, and you need to know how to communicate succinctly, you need to be able to understand the client's business in depth, and you have to be able to solve problems."
Ms Heffernan supported this, saying one needs to be willing to learn new areas, and quickly.
"You also need to know what you don't know, so know when it's time to refer to a firm that has more expertise in the area instead of trying to bumble your own way through it," she advises.
Growing appeal
Ms James attended the CLOC conference in Las Vegas in 2017, where one of the more evident themes was the shift of legal work from private practice to the in-house space.
That trend is holding true in the Australian market as well, she says.
"As a business grows, it becomes more cost-effective to employ an inhouse lawyer than to outsource to a private practice law firm, so over time, more legal work is retained in-house," Ms James explains.
"Interestingly, some of that in-house work (i.e., low-risk, low-value and volume-based) is increasingly being automated or outsourced to LPOS [legal process outsourcing] or similar providers [that are] cheaper than a traditional law firm, and the business [is] appropriately empowered.
"The priorisation of in-house legal teams is also evidenced by the increasing trend for general counsel to have a seat at the leadership table, influencing strategic business decisions," she says.
Mr Field adds: "A very large part of [my modus operandi] is trying to be a point of difference for the business I work for. Corporate counsel should submit that they use the law to make the business easier to do business with".
"Speed and ease of transaction should be a point of competitive differentiation. Then, as an in-house lawyer, you want to be a source of insight and opportunity for the business, in ways that an outside lawyer would perhaps struggle to be."
By portraying such a professional stance, corporate counsel can stand out more, both as individuals and for institutions, in competing with external firms.
Ms Heffernan agrees. Companies are investing more in their legal departments than they ever have before, she says, and while some of the bigger businesses have always had substantial in-house legal representation, it's trickling down to the small and mid-tier businesses as well.
This creates a challenge for private practice professionals, she feels.
"Private practice lawyers are, in a sense, competing with their instructor for work, so they're put in a strange situation. They will need to become very specialised in the work they do, I think, because when you're in-house, you can deal with all different types of legal issues," Ms Heffernan says.
"You're less specialised [in a corporate counsel role] and you tend to become more of a generalist, and so private practice will need to use that supposed deficit as a niche opportunity to retain work," she suggests.
From CLOC's perspective, growth in the corporate counsel sphere is down to in-house legal teams giving greater thought to developing comprehensive service delivery coverage models.
"They are trying to find the right quality of legal support at a better price irrespective of where the support comes from. Sometimes, hiring someone inhouse is a better answer," it says.
"Overall, in-house lawyer roles are on the rise, but there's a careful calculus that's taking place before pulling the trigger. In some cases, as a legal department reaches maturity, the use of an [alternative legal service provider] for some work makes the best sense, especially when you need to scale up and down."
Market awareness of the need for practitioners in the know
According to these professionals, there is an anecdotal understanding that businesses across the board are becoming more cognisant of the need to hire and retain counsel who can develop and showcase a deeper appreciation for a particular company, rather than contracting work out to practitioners who don't have that idiosyncratic knowledge.
"One of the great advantages and value-adds an in-house lawyer has over a third-party firm is the deep understanding of the business, its strategic drivers, operations and, of course, the personalities across the business that contribute to provide the best business solution to legal issues," Ms James argues.
"Of course, in-house lawyers and private practice lawyers should work hand-in-hand, so where a matter requires private practice involvement, the in-house lawyer should use their business knowledge and experience to guide the third-party firms in the right direction."
An increase in influence by the corporate counsel sphere has been true for some time, CLOC notes.
"In-house lawyers understand the business models, go-to market strategies, product and service offerings, risk profiles and priorities best," the Consortium says.
"Over time, outside counsel's focus on the billable hour is leading to an ever-increasing disconnect in that they are not investing the time to learn core business models, go-to market strategies, product and service offerings, etc."
Further, in-house teams don't have the time or interest to teach them except in rare instances where outside counsel is required, such as patent litigation or some regulatory matters.
"This is also where ALSPs [alternative legal service providers] have an advantage," CLOC says.
"Their relative cost advantage and willingness to invest in understanding a client's business, products, etc. often put ALSPs at a competitive advantage over outside for almost all work other than niche matters."
Mr Field notes that there is a strategic incentive for businesses to not continually outsource legal work – if they're constantly using the same firms, the intellectual capital being created is theirs, and it is harder to ensure that maximum benefit is being extracted from that intellectual capital.
"If, as an in-house team, you're constantly looking to ensure that the business is drawing on its experience in relation to how it works and is providing advice in the context of how the business thinks, what it wants, what its values are and what it is trying to achieve, it becomes much harder for an external law firm to offer that as well.
"It's much harder for external firms to understand the nuances of a business and the full context of business objectives, history and values," he says.
Challenges and opportunities
Looking ahead, Ms Heffernan firmly believes that there are more opportunities abound than there are challenges in the path to success.
"Technology frees up time and allows you to apply your time to other tasks, and to [focus on] more specalised tasks that you otherwise wouldn't have time for, but for technology taking away things like simple drafting," she muses.
"For someone who is in-house, and isn't working to billable hours and budgets, it actually creates a great opportunity for you to then use the time that is freed up to do other things within the organisation."
CLOC's approach is that while general counsel and members of legal departments can help a client secure a competitive advantage, such openings demand hard work.
"Legal departments today are expected to run like a business. They need to be efficient, deliver quality services at the right price, develop the talent on their teams, leverage data and analytics to make the best decisions possible and secure the best outcomes possible," the Consortium says.
Just being good or even a great lawyer is table-stakes, it proclaims. In-house teams must deliver more with the precious resources afforded to them to support their clients.
"Until today, operational competence was barely the standard. Today, as companies are expected to deliver at the highest levels, legal departments must do their share to deliver service optimally and be run like a business, develop strategic plans, thoughtful budgets, implement efficiency enhancing tools, develop talent, leverage knowledge management, manage vendors, and do so much more."
For Mr Field, in order to effectively face challenges and grasp opportunities, one must appreciate that being an in-house lawyer does not solely mean being a legal adviser: it also means being a manager of commercial and legal risk, as well as legal resources, which includes the lawyer him or herself.
"It's much more of an integrated role, drawing together the different ways that a business might seek to solve its legal problems," he says.
"Exercising judgment in how to integrate a range of legal problems facing the business and coming up with the best solutions available is a very difficult thing to navigate. Figuring out how to deliver the best outcomes to the business in the most cost-effective fashion is a very, very difficult and worthy challenge."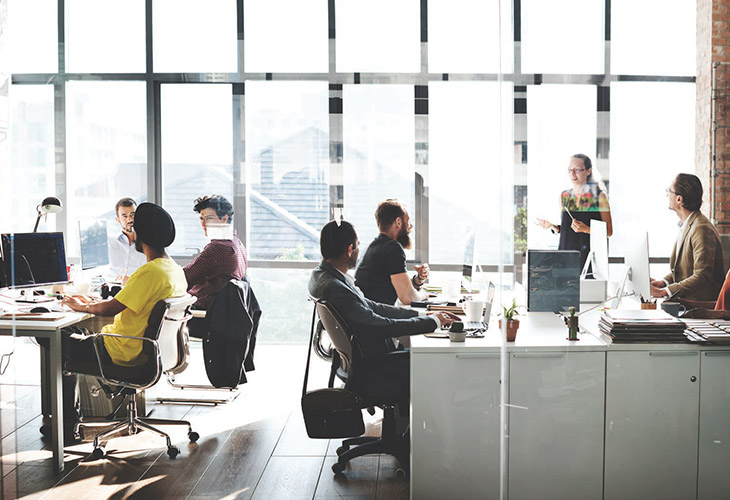 Are wellness issues being catered to in-house?
While benefits may abound with a move in-house, it is also clear that one must remain cognisant of and diligent in dealing with potential pitfalls.
At the prodding of advocacy groups such as Minds Count (formerly the Tristan Jepson Memorial Foundation), law firms and legal institutions across Australia have looked to improve – albeit, to varying degrees – the ways in which legal staff are looked after, including but not limited to the implementation of flexible working policies, provision of social activities, and the fostering of a more hospitable, collegiate workplace.
Lawyers working in-house are not part-law firms, per se. They are, instead, at the behest of the respective institutions which employ them, meaning that the environmental wellness experience of corporate counsel will vary depending on where they work.
Ms Heffernan is not effusive on the question of wellness in-house, and how businesses are faring when it comes to catering to health and wellbeing issues: "[They are] probably doing terribly," she muses.
"This is because, a lot of the time, the business is focused on the industry that it sits in, as opposed to the idiosyncratic issues that might pop up, say, with a lawyer."
"For example, if you work in a technology company and you're their in-house counsel, they likely wouldn't even think to be alive to the wellness issues that might affect lawyers. They might get more general health and wellbeing assistance through their workplaces, but nothing, I think, that would be specific for lawyers."
Mr Field is retrospective in his consideration of wellness in-house, noting that when he first made the move over from private practice, he saw it as a "lifestyle choice".
His day-to-day life in a firm was "fundamentally unsustainable" and so moving into a corporate counsel role would allow for more balance. This wasn't, however, to be.
"What I found was that the behaviours I had adopted, my personality and the culture had been drummed into me, just transferred across to the new workplace, where all of a sudden, I was much more available [for work], there was more pressure to be available, and to not just pine on something, but actually find a way through in relation to legal problems," he reflects.
"The workloads were actually very, very similar, and aspects of the pressure were even more significant." The question ultimately turns, then, to how can corporate counsel look after their wellness in-house, if and where their employers are not as in tune with the idiosyncratic health concerns of legal professionals.
Mr Field suggests adoption of both a mindset and aspiration whereby your autonomy is enhanced.
"In-house life can be a lot more rewarding when you get close to the business, have some level of ownership over it, and you can see the rewards much more closely because you are part of the team that is delivering or building something special," he says.
Ms Heffernan adds that community is crucial: "I think it is important that in house lawyers have a strong network and access to resources in order to manage their own mental health, especially if they don't get specific access through their own workplaces."
Some businesses may be doing better than others. Ms James posited that organisations are increasingly doing more in the wellness space and are more alive to the issues being suffered.
"Long hours, lack of sleep, high pressure and high personal performance expectations experienced by many lawyers can be a dangerous breeding ground for mental health issues," she says.
"My personal view is that lawyers should not be afraid to seek psychological support, even if it is just to work out how to deal with a particularly difficult situation at work or in their personal lives."
CLOC suggests that lawyers – whose personalities have been shown to be "unique" – leverage the traits that may give rise to health issues by way of acknowledging that they are uniquely qualified and positioned to be successful as corporate counsel.
"If for no other reason than lawyers bring exceptional communication skills, strong analytical skills and they typically get a broad-based or 360-degree view of the business, in-house counsel should be able to help their clients achieve success in ways that other in-house disciplines simply can't," it offers.
Will legal education have to evolve to meet in-house needs?
The rising influence of the in-house legal sphere will soon have ripple effects upon legal education in Australian tertiary institutions, our interviewees believe.
Ms James hypothesises that because corporate counsels are increasingly expected to provide more than pure legal advice, curriculums will soon have to adapt to more appropriately equip new lawyers coming through the ranks for prospective careers as part of legal departments.
"I believe future in-house lawyers will need a good understanding of coding and legal tech. Law schools are already offering electives in legal technology, and schools are already teaching children to code," she says.
"I also believe educational growth areas for in-house careers will include support when transitioning from technical lawyer to managerial and leadership positions, support with strategic thinking techniques, project management, business finance and soft skills, particularly resilience and influencing."
"Throwing in a psychology degree (or something similar) to your qualifications would also not go astray. Businesses are made of people so you need to know how to deal with people," she adds.
Specific skills will need to be more heavily accounted for in legal education, Ms Heffernan notes. She points specifically to compliance issues, which are a big focus for numerous companies, she says.
"Compliance isn't usually a hot topic at university, but it certainly is something that people who want to have a career as an in-house lawyer will want to know about," she posits.
But, more broadly, students will better appreciate how life as a corporate counsel means being part of a business, rather than simply being a cog in a firm machine.
"It's very different from the traditional law firm environment, where you have a client who briefs you with a specific issue, and you provide advice or advocacy. It's very different to that. You are deeply involved in the business."
"People who specalise in human resources learn through their own degrees how to be part of a business, and for inhouse counsel, it shouldn't be any different," she claims.
Mr Field's impression is that law schools are "not necessarily doing a terribly good job" of educating students on how to be business-minded.
"A medical professional can come out way too focused on the medical problem, rather than being focused on the patient and their holistic health. I think that's a really good analogy for what it means to be an in-house lawyer," he says.
"You are, in many ways, a general practitioner looking after the total health of the patient and navigating the range of solutions available to promote the health of that patient."
CLOC takes a slightly different approach; the key competencies, skills and attributes needed to be successful in-house are not necessarily learned at law school, it argues.
"Law schools offer only a very basic foundation for success in the legal field. Successful in-house lawyers almost always (99.5 per cent of the time) learn critical information and skills working for a law firm," it says.
The critical education must therefore come, the Consortium surmises, from spending a few years working in private practice.
"It's simply not possible to be a truly great in-house lawyer without first developing your knowledge, risk-reward skills, communication skills, etc. at a great law firm," CLOC says.
"Those that go straight in-house don't even know what they don't know. And that can be dangerous."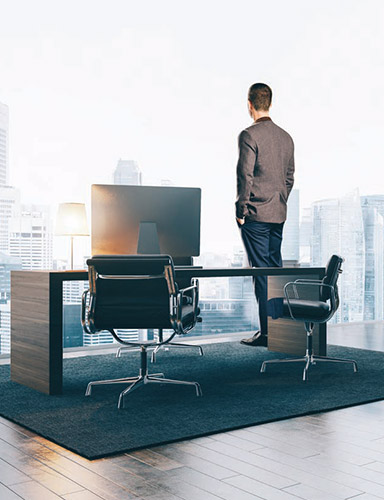 Is in-house the future for new lawyers coming through the ranks?
Certain pockets of the corporate counsel space undoubtedly have work to do when it comes to ensuring the safety and wellbeing of lawyers employed.
However, there is much for the new generation to be excited about both in terms of business opportunity and the capacity for autonomy and ownership; potentially, developments in tertiary curricula could be more paramount in meeting professional needs.
Both in Australia and globally, the legal marketplace continues to undergo rapid changes in its environment, service delivery methods and structural mechanisms.
The in-house space is changing, just as the whole industry is, Ms James concludes, and that change is both exciting and loaded with opportunity.
"Legal tech is moving fast – but just fast enough to cause confusion, and not fast enough to provide the ultimate in-house solution," she says.
"Keeping pace is a challenge, and those that are on the front foot with technological advancement will have the upper hand."
Mr Field adds that he cannot picture big business going back to a model of expensive outsourcing, where all legal challenges are contracted out.
"Most businesses now have got the scale to have their own in-house counsel or are looking to move in that direction, to get much more focused, relevant and informed legal support," he posits.