Goodbye job applications, hello dream career
Seize control of your career and design the future you deserve with
'Cyber security is not just the IT guy's problem'
The head of the International Cyber Policy Centre has dispelled the idea that cyber security should be left in the hands of a business' IT department, saying everyone has a role to play in ensuring it's properly safeguarded.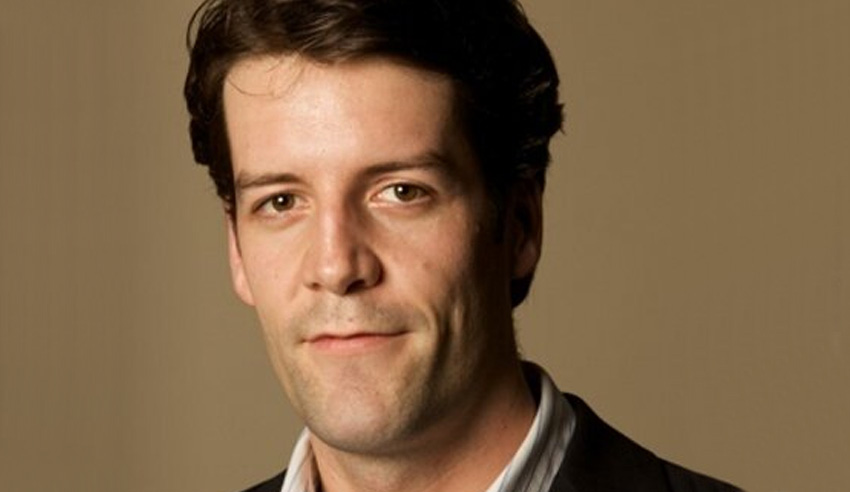 At PEXA's PropertyX conference, Fergus Hanson, head of the International Cyber Policy Centre, spoke about the importance of all layers of a business working together to defend against cyber criminals and using technology as an enabler.
You're out of free articles for this month
To continue reading the rest of this article, please log in.
Create free account to get unlimited news articles and more!
"You say the words 'cyber security' and people automatically flip a switch and think 'well that's not my problem at all'," Mr Hanson said.
"As a cyber security person I just don't abide by the argument that cyber security is the IT guy's problem. In fact, it is the opposite. It's everyone's problem.
"It's all of our jobs to take responsibility for cyber security."
A pivotal way to do this is by ensuring one views technology as a value-add, rather than a "job killer", according to Mr Hanson.
"How you approach this transition is critical," he added.
"We need to integrate technology to make it work for us, not the other way around.
"One example I like is pharmacists and what they've done … There is a local pharmacist hospital in Houston, Texas. This hospital did a study of pharmacy and found that on average they make about five mistakes a day in between allocating medication and filling out scripts to 100,000 persons.
VIEW ALL
"They put a robot to trial and it made zero mistakes in five years. The robot pharmacist was able to deliver scripts more accurately than even the very best pharmacists."
If robot pharmacists can do a better, cheaper job in allocating medication/filling out scripts, will they replace regular, human pharmacists?
The answer was met with a resounding "no", with Mr Hanson explaining that robots will never be able to replace the level of human interaction customers crave.
"The very moment they turn away from us and rummage through the packages and filling out of scripts is actually the least valuable interaction to us," he said.
"Pharmacists are front line people providers – how often do we go in and have to get personal with them? They are trusted advisers and counsellors.
"The more the robot is able to do the mundane part of filling out a script, etc, the more time is freed up for pharmacists to do their value-add."
The same can be said for the legal profession, with "robot lawyers" taking away tireless filing work and routine administration tasks.
As lawyer and Columbia University LLM candidate Susan Wnukowska told Lawyers Weekly earlier this year, the idea of firms utilising tech comes from a desire to remove the grunt work away from lawyers, enabling them to assist clients in a more meaningful manner.
"For years, Richard Susskind has been calling on the legal profession to rethink the way it provides legal services in light of emerging technologies. While there is no doubt that the use of legal technology creates new complexities in the legal industry, these complexities do not necessarily spell the end of the legal profession," she said.
"Instead, they provide one of the first opportunities for the legal profession to redefine the work it does, and more importantly rethink how it does it.
"Legal technology may take over some of the traditional (and let's be honest, often dull) work lawyers have performed in the past; however, it does not necessarily have to replace the profession if the profession is willing to adapt and find new and creative ways to utilise technology to provide more effective legal counsel.
During his session, Mr Hanson also shed light on the small things businesses can be doing to ensure they're adequately protected from cyber criminals.
PEXA's PropertyX conference also heard from Stephen Scheeler, former managing director of Facebook in Australia and New Zealand and founder of The Digital CEO, who spoke about how businesses can personalise their services to enhance client appeal, while explaining how Australian companies continue to lag behind other countries in terms of digital adoption.
Further, attendees were treated to an appearance by Andrew McLeod, director, head of technology, media and telecommunications (TMT) research at Morgan Stanley, who spoke about the need for businesses to brace for a "second generation of technology" and how global tech investment and software development is furthering opportunities for local businesses.
PEXA chief executive Marcus Price also took to the stage, sharing the biggest opportunities and challenges set to impact Aussie businesses in light of advanced technology.
This email address is being protected from spambots. You need JavaScript enabled to view it.