Goodbye job applications, hello dream career
Seize control of your career and design the future you deserve with
The myriad operational challenges for GCs in the music industry
Working with The Wiggles is a huge personal thrill for Nina Stamell, but as she explains, the breadth of cross-jurisdictional, streaming and privacy considerations means that life in-house in the entertainment world is no walk in the park.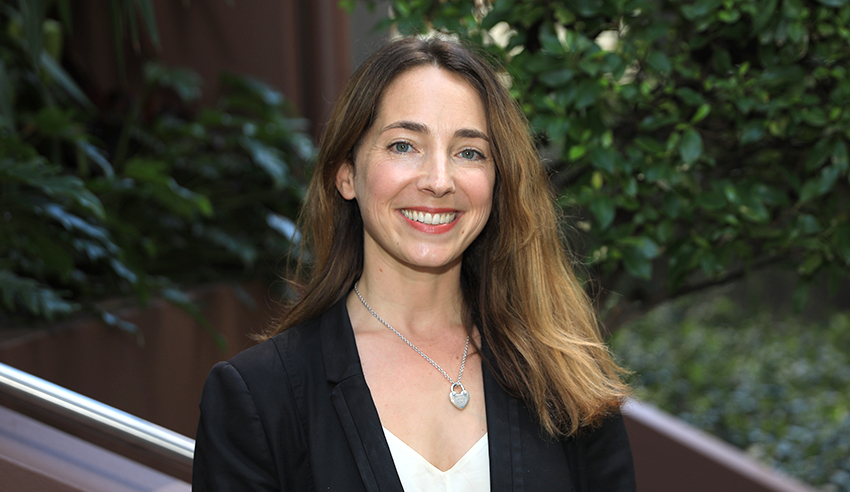 As a singer-songwriter, working as general counsel for arguably the most popular children's band in the world has allowed Ms Stamell to engage with legal work that, on reflection of her time at law school, she would have seen as the ideal role.
You're out of free articles for this month
To continue reading the rest of this article, please log in.
Create free account to get unlimited news articles and more!
"It wasn't a planned journey, but it has worked out really beautifully," she mused.
Speaking recently on The Corporate Counsel Show, Ms Stamell – who is the GC for The Wiggles but still occasionally produces her own electronic pop music – said that, operationally, her legal role comes with an enormous number of operational challenges, given the international work undertaken by the band.
"There are a lot of moving paces. It's about working very closely with different people in all the business teams and also external agents to try and get a really efficient system going and to understand what the different issues are," she outlined.
"For example, in the consumer products space, issues can come up with the exportation of goods or trying to find cost-effective ways of making goods available in different territories. In the live space, you are dealing with different contractual issues that come up, indemnity issues, insurances issues that come up. Finding ways to make things run quickly and efficiently is a challenge, but I have found that it really comes down to understanding how the different areas operate, where the areas of speed in need and try to put processes in place to make as much as possible operate, somewhat automatically without legal having to get involved."
Ultimately, it comes down to ensuring that all the moving parts can operate in tandem, as can the relevant parties, Ms Stamell mused.
"We have agents, we have external stakeholders and finding and putting in place the best processes and practices to make that flow is what has been important and what continues to be a challenge, because there are so many different parties involved in any of these sort of areas. I would say that that's probably one of the most challenging areas, even to this day… working out how to make things work on the back end on the legal and commercial side, and work well on the front end, because largely they are a band and they are creative and they want to have things happening quickly, especially if you are talking about digital collaboration with overseas artists," she said.
"I've had to really adapt to protecting the group but also working quickly enough and perhaps in ways that are a bit more creative and not perhaps in a way that you would work in a law firm, a private practice to enable deals to get done and the things to flow well."
VIEW ALL
The advent of new technologies such as streaming services and social media platforms adds a layer of complexity to the operational challenges, Ms Stamell continued.
"It is something that we spend quite a bit of time thinking, actually. Everything is moving quite quickly with video distribution. There are so many different competing platforms and new ways of streaming content and consumption. It is hard to know what is going to happen. Therefore, the best way to go about positioning yourself is to be very agile and flexible as a group and as a business," she suggested.
Moreover, children protection concerns have been amplified in the wake of social media and new streaming capabilities, she added.
"We take that very seriously. I mean, children and their families are obviously the core of our business. We do have various policies in place. Everyone across the business is very aware of what those policies are, so that is down to social media, production. When it comes to filming any children, they have particular procedures that they have to follow to get signed off, to make sure that people are happy to be included. There are, obviously, working with children checks [that need to happen] and we have a very clear way of managing that. That is [a] very important part of our recruitment process and we are very careful in the way that we engage people," she said.
Elsewhere, the GC for a musical brand has to be across the marketing and public relations arm of the business, Ms Stamell noted.
"It is very easy for things to kind of go around legally and get missed because of the speed with which things are done. Again, I think it is about building good relationships within your team and with your external stakeholders, so that everyone [understands] the important role that legal does play and can assist, because otherwise, you can get forgotten and people might just think 'No, they are just there to do contracts or something more official', but I think it can be very beneficial just to be involved on the business side of things because you can offer a different view point," she said.
Reflecting on the myriad operational challenges she has to deal with day in and day out, Ms Stamell says that her role "offers a really lovely blend of areas".
"The beauty of it is that you can get really involved with the business," she concluded.
To listen to the full conversation with Nina Stamell, click below: