Goodbye job applications, hello dream career
Seize control of your career and design the future you deserve with
'People over process' the priority for in-house teams
New research shows that while legal departments perform well on flexibility and professional development, work is needed in strengthening induction processes, workplace procedures and KPIs.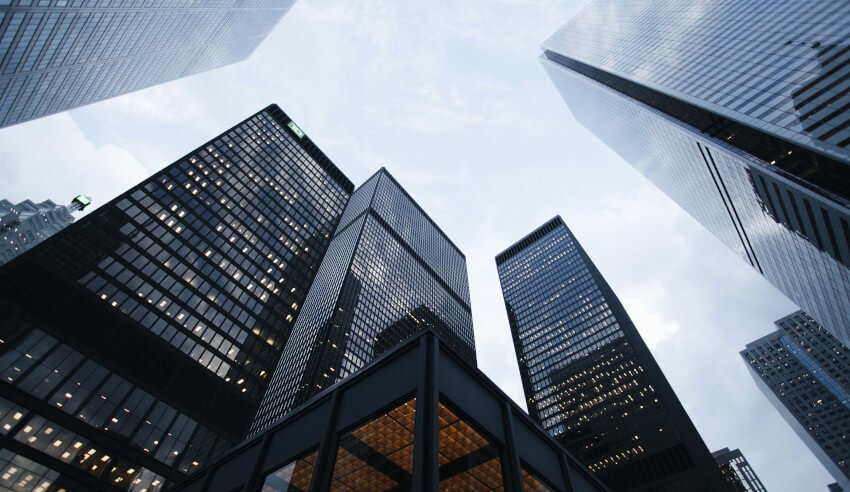 Last week, Xakia unveiled the results of its Legal Operations Health Check, which for the past two years has surveyed 349 legal departments in 37 countries about the state of legal operations in in-house teams, spanning all industries and department sizes. 
You're out of free articles for this month
To continue reading the rest of this article, please log in.
Create free account to get unlimited news articles and more!
What is clear, Xakia wrote, is that while the legal profession has come a long way since legal operations came to be approximately one decade ago, there is still much more work to be done. 
"As a whole, legal departments have been attracted to the facets of legal operations that pertain to their use of internal and external resources. The three categories in which respondents achieved maturity were: financial management, external resource management and legal team management," the provider wrote.
"At the same time, they have hesitated to plan, measure and automate their work. Respondents said they failed to embrace legal operations tactics relative to legal workstreams, strategic planning, workflow management, technology tools and data analytics."
Strong focus on people
When it comes to legal team management, Xakia surmised, "in-house teams prioritise people over process".
Across legal departments of all sizes and sectors, more than three in five (62.7 per cent) are supportive of flexible working practices, with another 21 per cent in the process of developing such capabilities. That means more than four in five legal departments globally being increasingly favourable to legal counsel working in ways that are befitting personal accommodations.
Almost one in two (48.8 per cent) of legal teams will try to match individual work for counsel to their level at least "moderately well", with another 25.6 per cent of teams working towards such work allocation.
VIEW ALL
Moreover, around two in three teams provide, or plan to provide, professional development for legal counsel. Around 42.6 per cent of teams have CLE training, just over two in five (41.7 per cent) offer non-legal training, and the same number do "individual development plans" that purport to bolster organisational skill requirements. 
Preference for informality
The flipside of prioritising people over process, however, is that many in-house legal teams work informally, "with a majority lacking effective documented policies, processes, procedures and performance indicators". 
Just one in five (22.5 per cent) of legal department work processes and procedures are documented so that team members can work with consistency, Xakia reported. Almost one in two (48.8 per cent) have such processes and procedures in development, while 42.3 per cent are not working towards this.
Only 30.9 per cent of teams have KPI indicators, recognition and talent development strategies tailored to the needs of the legal department, although 42.9 per cent of teams have such KPI planning underway. 
Elsewhere, a mere 32.7 per cent of teams have documented policies for legal employee-specific expenses such as member association fees and conference registration costs, while just 29.3 per cent of teams have orientation plans for new team members. In both instances, however, over 45 per cent of teams are in the process of building such procedures.
Practical action 
Many legal departments will benefit, Xakia submitted, from taking proactive steps to ensure better management of the legal team, starting with the fact that many teams are not "delivering information of substance" to incoming legal counsel with regards to orientation.
"By investing time into new team members' onboarding, you will reduce their stress and confusion, and likely enjoy longer tenures and greater productivity. According to the Society for Human Resource Management, 69 per cent of people are more likely to stay with a company for three years if they experienced a strong orientation; organisations with a standard onboarding protocol experience boast a 50 per cent increase in new-hire productivity," Xakia wrote.
In addition, the provider said, ground rules must be set.
"They need not be draconian, but having consistent and well-documented policies for employee-specific expenses will allow you to better budget, manage employee expectations and avoid any perception of playing favourites," Xakia wrote.
Best and worst-performing industries
Within the 22 industries surveyed for the report, the top five-performing sectors on legal team management – in terms of maturity – were property and real estate (64), infrastructure (58), manufacturing, energy and insurance (all 57). 
At the other end of the spectrum, defence (24) is the least mature sector on legal team management by a substantial margin. The next worst-performing industries were the not-for-profit space and agribusiness (both 33), aerospace (38) and construction (40).  
Elsewhere in the report, Xakia outlined that legal departments are largely confident with their regular slate of legal service providers and perhaps aren't doing enough to explore if those providers are offering enough value.