Goodbye job applications, hello dream career
Seize control of your career and design the future you deserve with
Prioritise based on risk
The legal department is required to act both proactively and reactively. Striking a balance between the two can be difficult. Risk, however, must always dictate how one triages given tasks.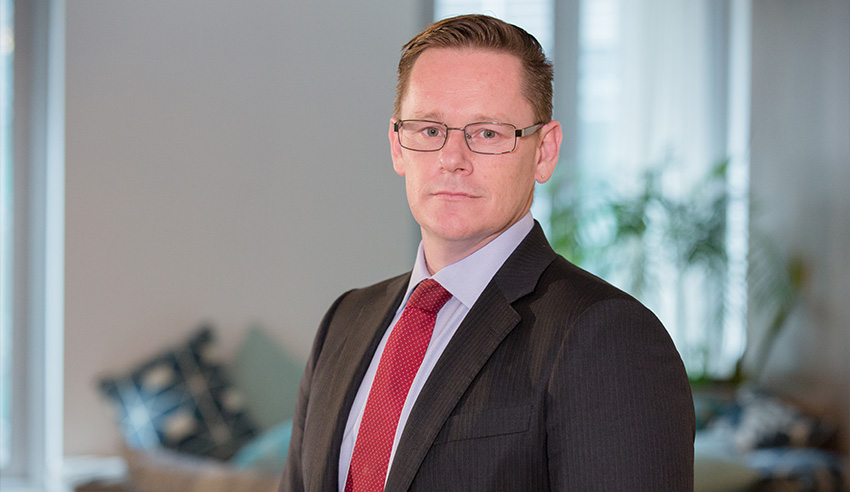 As general counsel for telecommunications giant Telstra, Craig Emery said that, even in the best of times, the legal department has to manage a vast infrastructure that traverses the entire country on top of navigating the regulatory landscape that covers said vastness.
You're out of free articles for this month
To continue reading the rest of this article, please log in.
Create free account to get unlimited news articles and more!
In 2020, with the bushfire season leading right into the age of coronavirus, the challenges for Mr Emery's team have been "enormous".
Speaking recently on The Corporate Counsel Show, Mr Emery said that his team was "managing not just the fallout from bushfires but the implications from that for us, the conditions that followed, new government laws around restriction of movement [in light of the pandemic], restriction of retail, what could we do to serve customers in stores – and that's just in Australia. We have obviously a range of businesses overseas as well. All of whom are in different stages of managing COVID-19," he outlined.
Reflecting on his team's capacity to be proactive in dealing with such hurdles, Mr Emery said: "I'll be quite candid. When we were in the early days of the pandemic, our ability to look over the hill and see what's coming was pretty limited.
"We went into reactive mode, just trying to deal with what was coming at us. But, as I reflect on it, one good thing we did was stay very close to the government. We stayed very, very close to our community stakeholders, in particular those who look after vulnerable customers. We were really worried about what the economic effects of COVID-19 might do to those who need our services the most and who are the most vulnerable in our society. We also stayed very close to financial counsellors and tried to make sure that no one was going to be left behind," he said.
As the year has proceeded, he continued, the legal department's ability to be more proactive and play a more influential role within the broader business has increased.
"That's where we always aim to do as a legal department, which is a commercial group of advisors who try to shape and influence the environment in which Telstra operates. We've been able to get out of that reactive space that we were even a bit more into the proactive," he recalled.
When asked how he triages so many competing interests and concerns, especially in a year like this past one, Mr Emery said that the role of a general counsel – and therefore the legal department – is to prioritise issues based "principally on risk".
VIEW ALL
"We think about what are the necessary things for Telstra to do to firstly comply with the law, which will always get top billing in our priority line-up. And then, we look to the areas where we can add unique and strategic advantages. Now, we can add a little bit of that in the management of risk, but that's essentially the way we prioritise. And I think prioritisation is a challenge for every in-house legal department right now. We aren't alone in being asked to find ever more creative ways to be efficient and to deliver real service to the business," he advised.
"In-house counsel bring a set of skills that are valuable to any company, and the trick for an in-house lawyer is to deploy those skills to give wisdom and judgment to the organisation and not to the pursuit of complex administration. The company employs you for your wisdom. And the amount of time you actually spend applying wisdom versus doing all the things, that should always be front of your mind.
"Then, if that balance starts to skew, I think that's a really good sign that your prioritisation is not quite right."
Such an approach, Mr Emery submitted, should not be unique to the telco industry – "it is a way of choosing how you will spend your time".
"But, ultimately, the way we think about it is one of the most significant pieces of value that we can add to Telstra is to help them navigate the risk. We aren't the ones who decide risk, but we help a company make informed decisions about where to take risk. And what we try and do is think about risk in the context of, 'How bad could this be for the organisation, if not for our influence?'" he explained.
"We could choose to prioritise on a bunch of other things as well. We could say urgency is the right thing to pay attention to, strategic alignment is the right thing to pay attention to, but we choose risk over most of those other things. It's not to say that they're unimportant or that they don't deserve their right weight in a prioritisation decision, but if we're forced to choose between those factors, we choose risk first."
In the same episode, Mr Emery said that being connected to one's work, on both a personal and professional level, is critical both for success and in providing motivation to get out of bed in the morning.
To listen to the full episode with Craig Emery, click below: