Goodbye job applications, hello dream career
Seize control of your career and design the future you deserve with
Will legal teams be measured on money generation?
By 2025, the success or otherwise of law departments may be dependent on KPIs such as revenue garnered for the business.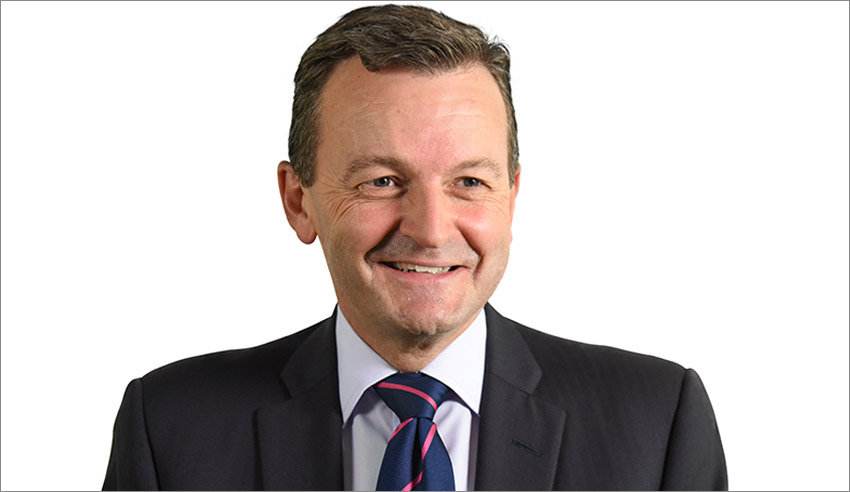 Recently, the KPMG legal operations transformation services practice made 10 predictions for the legal function by the year 2025, one of which was that legal teams will be measured on "strict KPIs", such as the money they make for the business.
You're out of free articles for this month
To continue reading the rest of this article, please log in.
Create free account to get unlimited news articles and more!
The legal function, the KPMG team wrote, is "transforming from defenders of the business to also being drivers of financial results".
"The value they create may be measured by key performance indicators (KPI) that assess not only how well the legal team helps the organisation reduce cost and risk – for example, by avoiding litigation – but also the revenue they help generate – for example, by accepting some litigation risk when the potential reward warrants it," it continued.
"In the past, gathering this type of performance data could take up enormous amounts of employee time. By 2025, maturing technological platforms and tools can give access to this data within seconds. This will likely open opportunities to assess and manage how people and contracts are performing with ever greater precision and detail."
Speaking recently on The Corporate Counsel Show, KPMG head of global legal services Stuart Fuller said that costs are inextricably linked to customer experience. Moving forward, said customer experience will be more than just that of external law firms, he submitted – it will also include the "internal customers" of a law department's business or organisation, whom the department needs to keep just as happy as those external clients.
"[It's about considering], how is the customer experience positive? What's the best and most efficient way to move from, say, the business proving a contract with somebody through to that contract actually being signed and then the business starting to make money out of it?" he explained.
"That's where we see enormous ability and potential for legal transformation, contract automation, contract lifecycle. It takes roughly 50 days, once a business approves credit, for a contract to be entered into and negotiated in the normal way. If you can streamline that process and make it 40 days or even 30 days, not only have you made your customer experience better, the business starts to make money from that customer 20 days faster.
"My personal view – being an old banking capital markets lawyer myself – is that you can easily quantify that in a financial instrument, whether it's a derivative or a bond or a loan, you can quantify the return and that sets the KPI up very nicely."
VIEW ALL
Quantifying it by way of a shorter period, Mr Fuller continued, makes it "an easier and better experience for your customer", which will likely then generate positive revenue, promoter scores, among other flow-on benefits.
"We see it happening in the United States already, where some of these processes are a little more advanced. If we want to make that investment in the legal department, we need to be able to quantify that investment. Whether that turns into a KPI is simply a natural corollary of quantifying a return on investment or an investment that you need to advocate the business makes," he said.
Mr Fuller was asked about a hypothetical scenario in which an in-house lawyer, or team, might neglect to conduct its requisite legal duties if they are worried about reaching their KPIs, and whether or not such a predicament puts the legal team in a position of conflicting interests.
In response, Mr Fuller said that any in-house lawyer, or department, that acts in such a way would be "very short-sighted, because they might have positive return on investment in the first year and massively negative in the second year when people work out that what they signed off on just does not work".
"It's got to come back to that inherent thing that lawyers do: get it right. There's no point putting something into a process that's not right at the start. If you don't get it right, then you've just created a systemic problem for the business," he said.
Corporate counsel should consider such scenarios in the same way as banks do for standard loan contracts, Mr Fuller suggested: "There's an intense amount of lawyering that goes into a home loan and a home mortgage, because it's then rolled out on the same basis to everybody. So, the return on investment has to be getting it right and then also the customer experience."
Moreover, he added, there are "so many different roles for in-house lawyers to play".
"It's not a one-size-fits-all approach. Nothing in this prediction is saying there's a standard set of KPIs that goes across the intensely strategic business that our in-house counsel might do through simplifying a process to settling disputes," he explained.
"The KPIs have to be linked into the problem, the business problem, or the business solution that they're being aimed at."
In July of last year, Mr Fuller appeared on The Corporate Counsel to outline 10 predictions for the Australian legal marketplace in a post-pandemic world.
To listen to the full conversation with Mr Fuller about predictions for the legal function by 2025, click below: