Goodbye job applications, hello dream career
Seize control of your career and design the future you deserve with
Leveraging better service from law firms
One of the most important things for in-house teams is to feel heard by their external providers. In a post-pandemic market, those teams may have the upper hand in demanding more from the firms they work with, said one expert.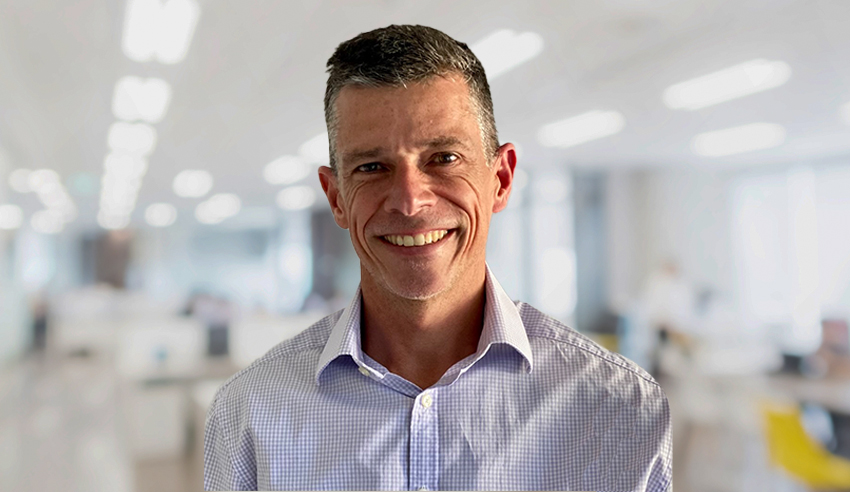 Law firms, Cognetic Legal and Consulting founder Damien Sullivan (pictured) said, are "not necessarily synonymous with great customer service".
You're out of free articles for this month
To continue reading the rest of this article, please log in.
Create free account to get unlimited news articles and more!
Some are better than others, of course, but at the end of the day, he noted, "law firms are collection of lawyers that really know the law and legal analysis and problem-solving … but they don't then think end-to-end about how the rest of their interactions with their client fit with their client's day".
Speaking recently on The Corporate Counsel Show, Mr Sullivan said that firms need to better understand their client's perspectives, especially given how the modern in-house counsel has evolved and "risen as a real driver in external legal spend and how that gets directed".
"You've got to really understand the role of the in-house counsel as an executive and how they fit into their organisation, on a broad level in terms of what they owe their stakeholders, but also on a detailed level, on a day-to-day basis about how they do their work, really detailed understanding of that client helps you understand some of the pitfalls and some of the little, what I'll call own goals that law firms do that detract from their great legal work," he listed.
There is some responsibility on the law department's side to better facilitate such communication, Mr Sullivan ceded, even if the in-house counsel is time-poor.
"When you have a law firm that's genuinely asking the right questions and putting on their empathy hat and trying to figure out how to fit in, I do think the in-house counsel needs to give back and to figure out how to direct that conversation in a way that's going to pay dividends back to the in-house counsel over time," he submitted.
However, he added, "for the most part", in-house counsel are giving external providers "plenty of cues" that aren't getting picked up.
"There's a tendency, I think, in some law firms to market from the perspective of, 'We're a law firm, and here's what we do', rather than asking the question, 'Tell me all about your day, in-house lawyer, and what you're trying to achieve, and then I'll make what we do relevant to you'. It's not about the glossy capability statements that tend to look the same over time," he argued.
VIEW ALL
"It's a competitive market, and where you've got two law firms who have comparable expertise, if one of them is just hard to deal with because they don't integrate with your systems or they're not getting their bills in on time, or the bills have got the wrong information, or they're not giving the right reporting or whatever it is, if they're just hard to deal with, you move on to the next one, unfortunately."
Mr Sullivan recently surveyed some senior in-house lawyers; he explained and said that one of the most important things they want is to "feel really heard" and for law firms to ask genuine questions about how to make the law department's day easier.
"What's on the in-house lawyer's plate that they can't get to, that maybe the law firm can do and help with in a really cost-effective way? Those are the sorts of things that make in-house lawyers feel heard and valued, and that drives greater engagement with the law firm," he outlined.
What this means, Mr Sullivan posited, is that in-house teams will have more leverage moving forward to cut law firms loose if they are not truly listening.
"I think the importance of in-house lawyers as the people who direct where the legal spend is going is only going in one direction, and it's already increased significantly, and it's becoming more so," he mused.
"Every meeting is a relationship meeting, and so you need to think through, 'Are my emails coming through in a way that's compatible with this in-house lawyer's devices? Do they read things on the go? Am I working with their systems in a way that creates pain for them or makes it easier for them? When I deliver work product, how much does the in-house lawyer have to do to turn that into what they're going to share with their internal stakeholders?'
"All these things are all either time-positive or time-negative for the in-house lawyer, and the one thing the in-house lawyer doesn't have much of is time."
Law departments are becoming more cognisant of this elevated leverage that they hold, Mr Sullivan noted, and may be starting to better utilise it.
While communication does always need to be a two-way street, and "you can't get the best relationships by grinding your suppliers to the ground", he said, "the in-house lawyer has become more and more candid about what they need when they need it, and their expectations are that the external lawyers will work with that, and the good ones really do".
The transcript of this podcast episode was slightly edited for publishing purposes. To listen to the full conversation with Damien Sullivan, click below: