Goodbye job applications, hello dream career
Seize control of your career and design the future you deserve with
Why young guns are ditching private practice for in-house legal roles
Law firms are currently faced with a choice: cater to the needs of emerging leaders in law, or face a dearth of talent, writes Stefanie Costi.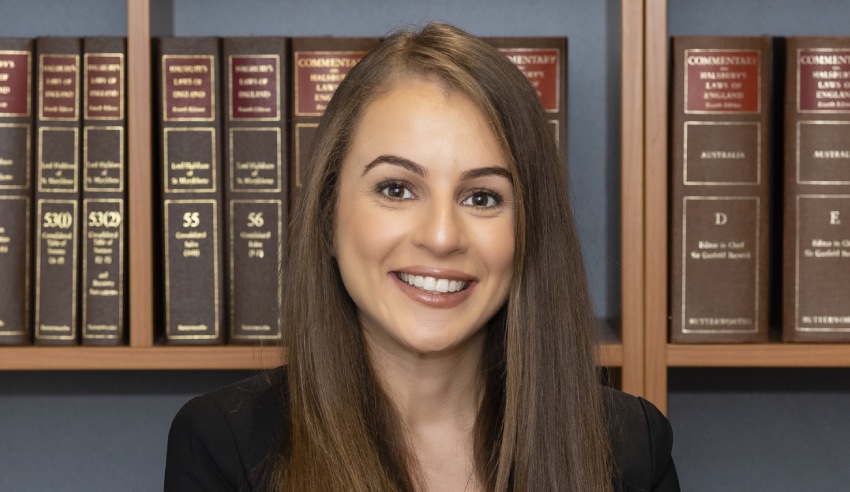 The number of lawyers moving from private practice to in-house legal counsel roles is on the rise. With this steady exodus, law firms have been given no other choice – appeal to the aspirations of junior lawyers or face a drain of young talent.
You're out of free articles for this month
To continue reading the rest of this article, please log in.
Create free account to get unlimited news articles and more!
As a fresh-eyed graduate, I began my legal career at a law firm. On my first day as a practising lawyer, I was informed of my budget (and the repercussions if I did not meet it) and told – in no uncertain terms – that I had to leave my bubbly personality at the door if I wanted to be successful.
Suddenly, I felt shackled. Timesheets were my new normal. Having a work/life balance was laughable. Decision-making was off the table. And the road to partnership, if a spot was available, felt long and heartachingly out of reach. 
Not only was this knowledge disheartening, it also became clear to me very quickly that the chance of making partner as a female was small. The proof is in the pudding. The Australian Financial Review's "2021 Law Partnership Survey" revealed only 30 percent of partners at law firms were female.
I knew that there was a better future for me. I had always been interested in learning about and applying my legal knowledge to the business world. 
So, I reached out to my contacts. Lucky for me, an old colleague was looking for a lawyer to join his in-house legal team. I took the role. 
Private practice v in-house
Transitioning to in-house, I quickly realised that, while there were a few drawbacks – private practice allows you to impact the bottom line, specialise early, and access research tools – the benefits of being part of an in-house legal team far outweighed the disadvantages.
VIEW ALL
In-house, I can be myself. My skills are constantly growing as I learn to adapt and hone my talent to better support my colleagues. 
I can also be more innovative in my work. The level of control in private practice forces you to colour within the lines. In-house, the work is more varied and piques my interest regularly. Being freed from the shackles of billable hours has created space for me to do better work.
Admittedly, I was also never sold on a law firm's idea of the "job for life". I love being a lawyer, but I also love learning and the opportunity to grow and change my career as my life, too, grows and changes. With most people now expecting to switch jobs many times in their lives, there is far less fear of taking a risk among young lawyers.
And, I am not the only junior lawyer who feels this in a big way. 
Admitted four years ago, Shannen de la Motte, a junior counsel at AIG, was attracted to an in-house legal counsel role immediately after university. "An in-house legal role is not your standard graduation path," said Ms de la Motte. "It offers unlimited possibilities to learn about business if you have an entrepreneurial mindset and a willingness for your career to take on a new form." 
Risk-aversion is less of an Achilles heel for the younger generation. While previous generations chose stability over possibility, the next pool of talent is far more likely to trust that if one role does not work out, another door will always open.
The price law firms will pay for not making change
Law firms unwilling to treat the careers of young lawyers differently will inevitably suffer the consequences. 
Hiring a replacement when a graduate pulls up stumps and training new recruits on systems and structures takes time and comes with a hefty price tag. The whole exercise can cost a business two to three times the leaving worker's annual salary, according to 2021 research from The Dream Collective, a diversity, equity and inclusion consultancy.
Then, there is the impact on staff morale. When a disgruntled employee resigns, it is likely that they will voice their grievances about the firm to other colleagues. Add to that empty offices and workstations, and the rest of the team might start to wonder if there is something better out there.
How can firms keep their junior staff?
There are simple ways for management in firms to retain their young guns. 
Offer regular training, upskilling and goal setting that focuses on an individual's specific talents and aspirations.
Appoint a junior lawyer supervisor (who is not a direct line manager to juniors) to ensure that young lawyers are appropriately supported and remunerated, and not overworked or subjected to bullying and harassment.
But, above all, senior lawyers must understand that young lawyers are not puppets to control. Treating them as such is the quickest way to lose them.
Stefanie Costi is a junior lawyer and director of Costi Copywriting.