Goodbye job applications, hello dream career
Seize control of your career and design the future you deserve with
Ensuring long-term success for a remote workforce
US-based general counsel Victoria Libin has been part of law departments that had flexible and remote working arrangements "down to a science". Speaking to Lawyers Weekly, she explains how legal teams in Australia can make sure such non-traditional workforces remain viable over time.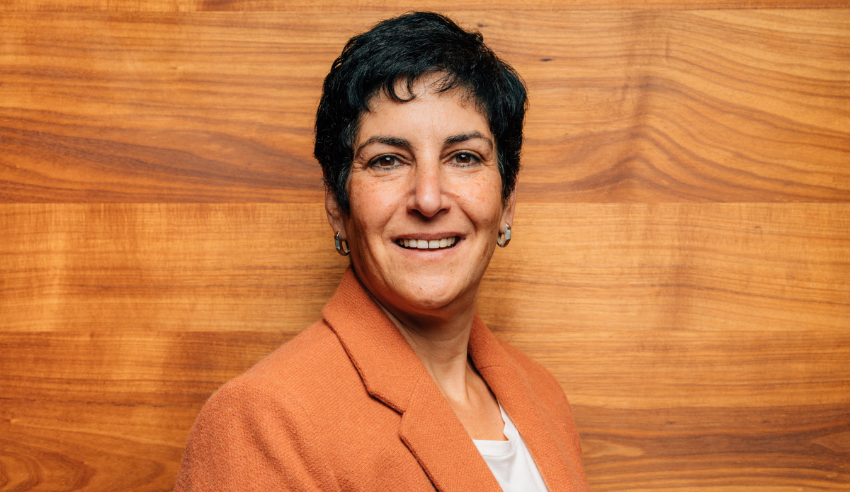 Late last year, Lawyers Weekly reported on an informal LinkedIn poll debating whether or not WFH is a passing fad. The results, and ensuing commentary, can be read here.
You're out of free articles for this month
To continue reading the rest of this article, please log in.
Create free account to get unlimited news articles and more!
Victoria Libin (pictured) – who is based in San Francisco and serves as the general counsel and company secretary for global disruption automation software company Bright Machines – responded to the poll, noting that in a previous role, she was part of a global legal team that had full-time remote working in place since 2012.
By doing so, she commented, the company "saved millions in office space and with good use of technology, big projects such as M&A, JVs, etc. were never a problem".
"We bonded over coffee and beer (depending on time zone) sessions using Microsoft Teams where we played games, talked, were vulnerable and got to know each other. Once a year, we would get together in person," she detailed.
"Everyone appreciated not wasting one or more hours getting to and back from the office. We mentored junior lawyers virtually and had methods for virtual career development for the whole company."
In conversation with Lawyers Weekly, Ms Libin outlined some of the key lessons she has learned from being part of remote workforces over a long period of time – namely, that being free from geographical limits and in-person face time allows law department leaders such as herself to find sources of talent that were not accessible before.
"For example, many women lawyers in the US (where only six weeks of maternity is granted) pull out of the workforce over lactation concerns and concerns around child care," she said.
"It was common and acceptable for the voices of children, crying babies, or barking dogs to be heard in the background. This happened even on calls with senior business executives."
VIEW ALL
This understanding about the role that professional women play as caregivers, Ms Libin explained, helped her build and retain a "stellar" team.
"For example, I had a couple of extremely talented young mothers (including a former big law partner) on my team who otherwise I would not have been able to retain and hire. Additionally, I was able to tap into FTE and contractor resources in less expensive markets in the US, rather than hiring in San Francisco, New York, etc.," she said.
"I carried those lessons to my current company, where I have a head of legal operations based in Pennsylvania and my deputy GC (also a former big law partner) in Colorado."
In ensuring the long-term viability of running a remote workforce, Ms Libin said it is "very important" to have clear workflows and to make use of technology.
"For example, my current team uses Slack a great deal for quick communications similar to popping into an office for questions. We have regular team building meetings via zoom where we just get to know each other through fun games and team activities," she detailed.
"I also have a policy for my senior lawyers to train/mentor more junior lawyers by shadowing in team meetings/negotiations and by 'watch, do, teach' approaches."
When asked how best Australian law departments – and teams in private practice, for that matter – can ensure that WFH arrangements are not a flash in the pan, Ms Libin responded that there is a "false [sense] of productivity" when it comes to working from the office.
"Managers see people typing away at their computers and assume people are being productive, but is that really true? Creating measurable goals and metrics for productivity and engagement is a means to ensure true productivity rather than perceived productivity," she posited.
"So, my advice is to measure what matters to show the success of the legal department in question whether in office or remote."
Law firms and in-house teams, Ms Libin argued, have to adapt to the modern world and learn to work like their clients.
"As a consumer of legal services, I'd rather that the fees that my company pays get used for true career development of young associates or for better client service than for expensive office space. Building complex tech platforms requires as much, if not more, teamwork and collaboration than delivering legal services. Why can't law firms learn to leverage technology for the benefit of their employees and clients?"
Ultimately, Ms Libin insisted that GCs and partners who lead legal teams should "not be afraid to go remote".
"Just make sure you have good productivity and communication tools for monitoring workflows, responsiveness, communicating easily and sharing knowledge," she said.
"In fact, the beauty of remote work is it forces more written communication, which means less knowledge living in people's heads and walking out the door someday."
The mainstreaming of long-term WFH arrangements is an exciting prospect for Ms Libin.
"I think it will allow more people to balance caring for either children, their elderly parents, or other family members and not feel like they have to choose between a career and family," she concluded.
"Men have never been confronted with that Hobbesian choice as it generally falls on women."