Goodbye job applications, hello dream career
Seize control of your career and design the future you deserve with
How to improve relationships between in-house teams and law firms
Too often, lawyers have a "mindset of self-sacrifice" when addressing client needs, and law firms need more confidence about their value-add. This must change – and empathy has to be central to such change.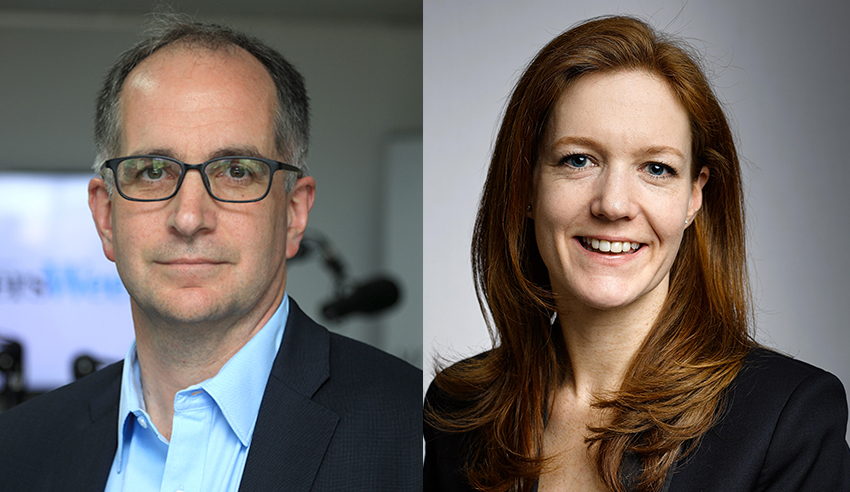 While many legal professionals cope "remarkably well" under extreme pressure, Herbert Smith Freehills business development director in Australia Nora Chlap mused, it can and will eventually take its toll on that professional.
You're out of free articles for this month
To continue reading the rest of this article, please log in.
Create free account to get unlimited news articles and more!
Canon Oceania chief legal counsel and director of people and finance David Field agreed, noting that "suboptimal interconnections" between law departments and the firms whom they contract arise as a result of poor operations.
"Good operations is good customer service", he opined, and when leaks occur between those interconnections, lawyers are not able to serve the community as best they can.
There is, however, a "real opportunity for better integration across the value chain" that can and must be seized by law departments and their firms, he noted.
Speaking recently on The Corporate Counsel Show, Ms Chlap and Mr Field argued for greater empathy to be shown to lawyers by their clients, both so as to protect them from themselves and their innate drivers, but also to ensure better long-term outcomes.
Disconnections and self-sacrifice
Too often, Mr Field explained, there are "disconnections" between what in-house teams want from their law firms.
"Unless you are, at every stage, very focused on seeking a deep understanding of what your upstream client, as it were, wants, then opportunities for value will be missed," he said.
VIEW ALL
"If you make assumptions about what your client wants, then you're always going to find that you haven't built exactly what they needed. You need to have a good mindset around testing what they want."
Exacerbating this, outlined Ms Chlap – who is set to undertake a master's degree in clinical psychology, through which she will further explore the nexus between lawyers' wellness and empathy – is an understanding among lawyers that they "can't take work for granted".
That is, she posited, lawyers must actively pursue work from clients and ensure that that client has the best possible experience.
How this often gets interpreted, she explained, is employment of a "mindset of self-sacrifice", whereby a lawyer gives their entire being to ensure that clients have the best experience. This comes at the cost of a "somewhat-balanced life", she added.
Law firms must be more confident
Law firms will always, Ms Chlap continued, be institutions that demand a lot from lawyers, specifically in terms of dedication to clients and the workload.
But, she noted, "I don't think that people can expect to do that while also having other things going on in their lives".
Put another way, Mr Field said in support, private practice lawyers often feel under pressure to compete for clients and end up frantically asking, "How high?" when a client says to jump.
What is therefore needed, he posited, is for law firms to have more confidence about the value they bring.
They can do this, he suggested, by "reaching deeper" into the client to determine how best to help them fix processes and achieve better outcomes.
"All too often, you see – in high-pressure transactions – that everyone is frantically trying to turn documents around and get it back out. This leads to frenetic iterations of this process, which doesn't necessarily deliver better, faster turnaround times in the overall transaction. Actually, sometimes, if you can actually stop to think and plan, you can deliver a faster and better-quality final outcome," he advised.
"So, it does require a bit more leadership and confidence from law firms to be able to say, 'I know you want to get that out tomorrow, but I think I can actually help you get the entire transaction delivered more quickly if we do it this way. Let's stop and ask a few more questions'."
Ms Chlap supported this, noting that a "very strong relationship" is paramount.
"You need that foundation of knowing that you can raise a topic that is complex to navigate, but it's safe and there's not going to be massive consequences from doing so," she said.
Those relationships, she said, must happen at a human level. This is where, she detailed, empathy comes into play.
"It's not a case of a law firm dealing with a company's brand. You are dealing with individuals. There are two individuals on either side of that relationship. That's what we must focus on," she said.
The need for empathy
Empathy, Ms Chlap espoused, has two critical components: cognitive and emotional.
The former requires being able to see the world through the perspective of someone else, which is essential in appreciating what is being communicated to you. "If you are not able to put yourself in their shoes, it's more difficult to understand what they're trying to tell you," she explained.
The latter needs one to accurately perceive somebody else's emotions, Ms Chlap went on.
"We do that by experiencing those emotions ourselves. So, if someone is angry, we feel angry ourselves, and that gives us a clue as to what else might be going on that they may not be verbally articulating to us," she said.
It is necessary to combine the cognitive and emotional components together, so as to understand the lawyer on the other side, she deduced.
Empathy, in short, is "how we gather data about another person's experience", she said.
Mr Field added that empathy is one of the "uniquely human skills that lawyers need to bring to bear".
"Increasingly, the administrative paper chase-type functions that lawyers traditionally provided are able to be delivered either by technology or globalisation and offshore suppliers. So, if you want to continue to earn a living as a lawyer in a first-world economy, you need to move to a value-added service," he argued.
This does not mean, he said, getting a job done as quickly as possible, but instead, asking how one generates insights and opportunities for clients and determining how to ensure the service being delivered is not the same service that one has delivered a thousand times before.
Ultimately, Mr Field concluded, law firms and in-house teams must be thinking more deeply about how the product is made, as it's "not the work that kills you", he warned.
"People enjoy the work, people enjoy the challenge, people enjoy being part of a team that is delivering fantastic things," he said.
"The thing that kills you is the bullshit. It's wasted work. It's the duplication. It's the wrong direction. It's an unnecessary all-nighter."
Author's note: David Field and Jerome Doraisamy both serve as board directors for the Minds Count Foundation.
The transcript of this podcast episode was slightly edited for publishing purposes. To listen to the full conversation with Nora Chlap and David Field, click below: