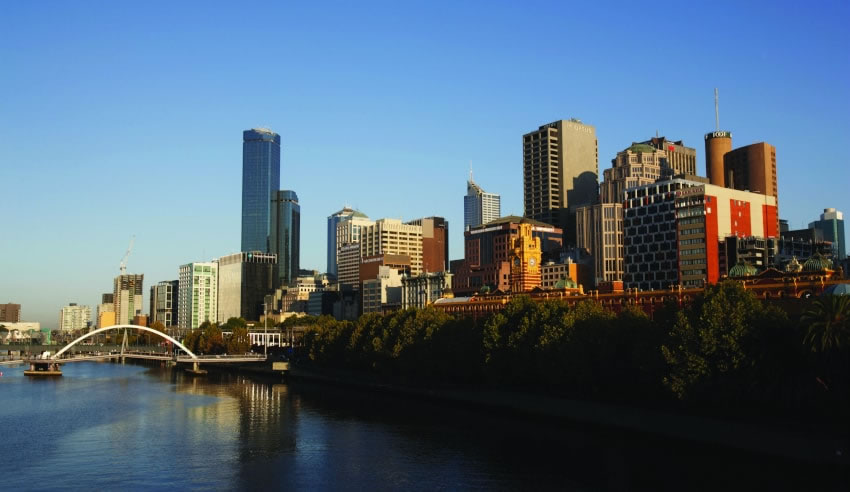 Firms that have made names for themselves as disruptors to the traditional practice models believe themselves to be well placed amid the coronavirus pandemic.
Last week, Lawyers Weekly reported on the steps being taken by BigLaw and SME Law firms across the country to not only protect employees but also ensure client services delivery doesn't experience any interruptions.
According to more than one provider, however, the NewLaw space is "uniquely placed" to navigate the turbulence caused by the ongoing coronavirus pandemic – particularly when, as of the time of writing, states across Australia are entering partial lockdowns.
Lawyers Weekly spoke with six of the bigger NewLaw providers about changes to their workforce in the wake of the ongoing crisis, as well as their thoughts on NewLaw's capacity to journey through such unchartered waters, through two questions:
     

What workplace arrangements has your firm moved to implement in order to best protect employees and continue its client service offerings?

     

Are NewLaw firms well placed to navigate such workplace environmental disruption? If so, why?
LOD
Firms like LOD were created so that lawyers could work flexibly, says head of talent Sofia Khan, and thus the firm is "no stranger" to having a remote workforce.
"As a global NewLaw firm, and with a strong geographical presence in Asia (offices in Singapore and Hong Kong), we've had the benefit of gaining insight into the effects and implications of the COVID-19 virus [on] business practices early on, before it had escalated to the status we now have in Australia," she said.
"As a result, we had put together an internal committee early on within our business who have been responsible for keeping up to date with the updates made by the Australian government, and continue to explore business continuity measures and prepare plans. Our committee virtually meets on a regular basis so that we can respond and communicate updates to our business teams in a swift manner, as well as identifying how those updates may affect them and how we operate."
"In Australia, our HQ team [has] recently moved to a fully remote working model for an initial period of three weeks in order to help support containing the virus, and for the general health and wellbeing of our teams and broader communities. Many of our global offices have adopted a similar approach," Ms Khan added.
Moreover, the firm has moved to identify and implement workarounds if remote working isn't feasible and/or to see if it can provide remote technology solutions to bridge some business gaps, and will continue to promote support channels such as the employee assistance program if staff are feeling isolated, anxious or overwhelmed during the pandemic.
"We have great systems in place which enable our HQ business to continue to operate as normal under a remote working model. Whether our lawyers are on secondment, providing law firm support remotely or enabling organisations to manage their remote teams via LOD's legal operations and tech consulting, we continue to find new and innovative ways to work for our teams and with our clients," Ms Khan concluded.
LOD head of innovation and design Anthony Wright argued that NewLaw firms "have the agility to change quickly" – either as a result of the specific commercial models or because those firms are "genuinely accustomed" to remote working and utilising digital solutions.
"In the case of LOD, our whole 'reason for being' is to help in-house legal teams and lawyers. Now, more than ever, our clients and colleagues need help to navigate through extraordinary times, and we're so eager to help our industry where we can. We're fortunate that we aren't a one-dimensional law firm, secondment provider, tech vendor or management consultancy. We're all of these combined so we're able to help clients in a variety of ways and this what we love doing," Mr Wright proclaimed.
"That being said, there will be new age legal businesses that have challenges around cash flows, resources and the maturity of their business models and practices," he added.
LegalVision
According to a firm spokesperson, LegalVision began remote work one week ago as a precautionary measure "to ensure the health and safety of our team, clients and community".
"We have also formed a dedicated taskforce of lawyers from across our practice areas who are advising clients on the legal issues arising from this unprecedented situation," the spokesperson said.
"This week, we will also deliver training to managers to ensure they feel prepared and supported to lead a remote team. Our priority is our team's wellbeing, and we want to proactively work on maintaining a strong culture during this turbulent period."
LegalVision is well placed to navigate this challenging period, the spokesperson continued, because flexible working arrangements have been part of the firm's DNA since day one.
"We are regularly reviewing our processes, products and people to ensure we are responding to the needs of our clients. NewLaw firms with strong leadership, a client-centric focus, and agile teams will survive," the spokesperson said.
Law Squared
When Law Squared founder and director Demetrio Zema started up his firm, he did so with a laptop and a mobile phone, he told Lawyers Weekly.
As the firm has grown and team has grown, he said, the "two essential pieces of technology for us" are laptops and phones.
"We have always practiced flexible working at its best, with team members living and working in New York, across Australia, or from home. We are fortunate that whilst we have physical offices in Melbourne, Sydney and Brisbane, the transition to [full-time] working from home has been seamless," he surmised.
"We have moved all face-to-face meetings to Zoom, and our team continues to engage and interact as they ordinarily would across a myriad of technology tools. There has been no disruption for clients, and there is less time lost between travelling to and from meetings. We decided to impose a mandatory work from home from 18 March 2020, as we believe all businesses need to take responsible steps to protect its employees.
"We want to do our bit, to stop the spread of COVID-19."
Mr Zema is firmly of the belief that NewLaw firms such as his are "uniquely placed" to handle the pandemic.
"Team members often already have home office set-ups, all our files and matter management are electronic and with no paper or reliance on archaic systems such as dictaphones, hard copy paper files and word processing pools, it is rather easy to implement a mandatory working from home policy, he said.
"Sadly, I have heard of some firms who simply cannot have their team work from home due to a myriad of reasons such as: no laptops or remote access for employees, reliance on paper files, document management systems that are sever based and not cloud based and reliance on traditional secretarial support," Mr Zema mused.
"These firms will not be able to navigate such workplace disruption particularly if government impose a lockdown."
Hive Legal
The business model for Hive was "designed to provide a fully flexible workplace", the firm's associate principal Melissa Lyon outlined, and as such, it has had the ability to work remotely for six years – and has been doing so.
Such an approach is complemented, she said, by way of technology for client and intra-firm communication, as well as operating in a cloud-based, paperless environment.
"Whilst this has given us a strong platform in terms of how we work in these challenging times Hive, like many other firms, has had to adapt too. Whereas our team previously had the choice to work either remotely or in the office, we have now closed our office and all of our team is now working virtually," Ms Lyon said.
"One of the many learnings we have from working in this way for a number of years is the absolute importance of culture and maintaining a sense of camaraderie for our team. Regular 'connectedness' is achieved through Zoom calls in all parts of Hive through our weekly 'entire firm' and team meetings."
"These meetings also provide the 'Hivesters', as we call ourselves, with the opportunity to build on our culture, embed our values and further our purpose as a firm namely to improve the experience for our team and our clients. The wellbeing of our team and our clients is central to this. Wherever possible we use virtual face-to-face calls, something that is even more vital during this time of uncertainty."
NewLaw firms that have designed their business models in a "progressive" fashion, Ms Lyon posited, will be well placed to navigate "this unprecedented workplace disruption".
"They are agile and able to move quickly in terms of reacting to the extraordinary speed at which this situation is moving. Their workplaces, enabled by the smart use of technology, have been designed to allow for flexibility which works both for their teams and their clients," she argued.
"They encourage and support empathetic, creative and innovative mindsets which assist with coping with this level of disruption. Those who are truly purpose driven have the benefit of strong cultures and the ability to rally and support their teams remotely and to continue to assist clients through this unprecedented uncertainty."
Lawpath
All of Lawpath's employees are now working remotely, says the firm's senior content marketing manager Jackie Olling, "with daily virtual meetings and check-ins taking place".
"We felt well equipped to undertake this because our platform and systems are all cloud based (serverless) and entirely online. As a remote-first company, we've found that there weren't any negative impacts on productivity or workplace morale," she said.
The NewLaw space is "very well equipped" to deal with the ongoing crisis, Ms Olling deduced.
"A lot of NewLaw firms are used to working remotely and have software and systems in place to accommodate for this. This means NewLaw companies are in a unique position, where we can still offer essential services without compromising the wellbeing of our employees. Lawpath uses tools such as Slack, Zoom, and Lawpath's own electronic signature system to make WFH seamless," she said.
Lawcadia
Similarly, there has been a "complete" move to remote working for Lawcadia staff, says the firm's founder and CEO Warwick Walsh.
"We have a very strong business continuity plan in place, and we enacted this quickly. We are lucky in that our entire team is already set up to work from home, so we were able to implement the change quickly and easily without disruption to our clients or the ongoing use of our technology platform," he explained.
The provision of online services, Mr Walsh noted, will mean that NewLaw firms remain well placed to manage the disruption caused to workplaces by the pandemic.
"As a legal technology company, our priority is to ensure that our corporate legal clients and our law firm clients have uninterrupted access to our platform, and we are well placed to provide this using our existing technology infrastructure as well as to provide support to our clients remotely," he said.