News, awards and features: Top 10 things young lawyers should know today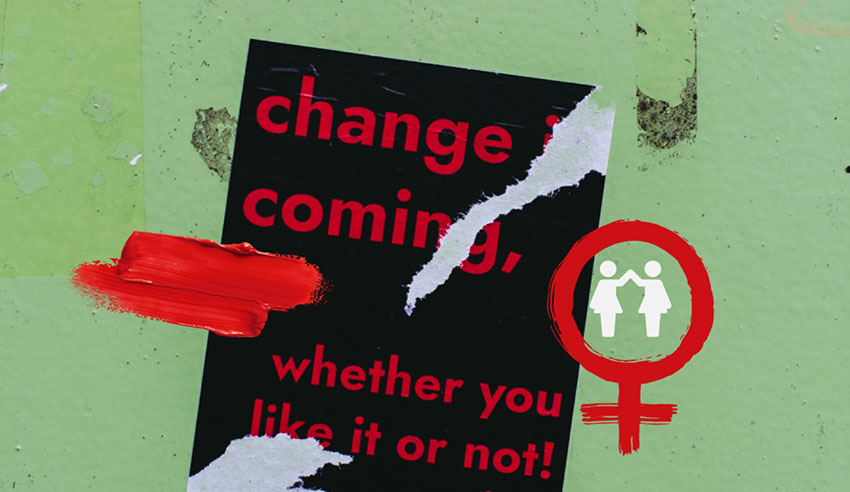 Lawyers Weekly's Protégé takes a look at the last fortnight's news that young lawyers, from in training to recent grads, should know about the profession today.
1: Top legal women call on AG to create a safer profession
We should all be expecting some major change in the legal profession post all Heydon Dyson news and 500 top women have started that call. In a letter to Attorney-General Christian Porter, the profession's premier legal women have asked that he "seize the moment" created by the revelations and begin to shape a deep cultural shift.
2: 66% of law sees hit to revenue
New research commissioned by Lawyers Weekly's sister title MyBusiness found 66 per cent of legal professionals have seen a revenue decrease as a result of the global coronavirus pandemic. This is higher than the average across all industries, where the majority only recorded a 56 per cent negative impact over the last few months.
3: Distressed NSW lawyers to get new mental health support service
The Law Society of NSW has launched a mental health service to provide up to 35,000 solicitors with assistance in response to the demands of the profession that have been intensified by the summer bushfires, economic uncertainty and COVID-19. The service will allow solicitors to access up to three sessions with a qualified psychologist.
4: Australia offers safe haven amid controversial national security laws
Following the passing of controversial national security laws in Hong Kong, our Prime Minister Scott Morrison has confirmed we are "actively considering" offering residents a safe haven. It came after officials arrested thousands of protesters who took to the streets to demonstrate their frustrations over the area's new laws.
5: 'Nightmare of serious errors': How Australia's miscarriages of justice and wrongful convictions are crippling the criminal justice system
The Lawyers Weekly Winter Magazine is out now so we have a whole set of features to release. In this one, I look at how Australia's wrongful convictions of justice are just about as common and as harmful as the next flaw in the system. Speaking to a highly experienced criminologist Xanthe Mallett, I examine how anyone can be a victim and how anyone in the legal profession, no matter their statute, can get this wrong.
6: Law firm of the Year finalists revealed
In partnership with UNSW Law, Lawyers Weekly has been announcing finalists for this year's Australian Law Awards. In this one, we take a look at the finalists for Law Firm of the Year, but there are a number of awards that have already been announced – so jump on the website and check out the profession's best of the best.
7: Vote now for the foremost lawyer of the 21st century
Speaking of the Australian Law Awards, this year we are launching the first-ever award for an individual lawyer who has made a remarkable contribution to the law profession in the last 20 years. The Lawyers Weekly Award has 10 finalists – all of which have a pretty impressive career to watch! Have a look now and vote for your favourite!
8: Michael Kirby addresses racism following BLM protests
Former High Court justice Michael Kirby AC CMG has addressed the racism towards Aboriginal and Torres Strait Islander people following global Black Lives Matter (BLM) protests. He has called on the government to finally address recommendations from the royal commission and several reports that speak to the major justice gap.
9: How COVID-19 has changed #auslaw
In another magazine feature, my colleague Jerome Doraisamy examines how the legal profession has changed and will continue to change once the age of the coronavirus has ended. Mostly, it's looking like a pretty good outcome. He has a chat with majorly impressive people in the profession to get the low down on a post-COVID law.
10: Legal Firm of Choice survey open now
Lawyers Weekly, in partnership with Momentum Intelligence, has launched this year's Legal Firm of Choice survey. The survey seeks to identify the top law firms in Australia and find out which firm people most want to work with. Check the survey out now!