From awards to a lesson in Shakespeare: Top 10 news for law students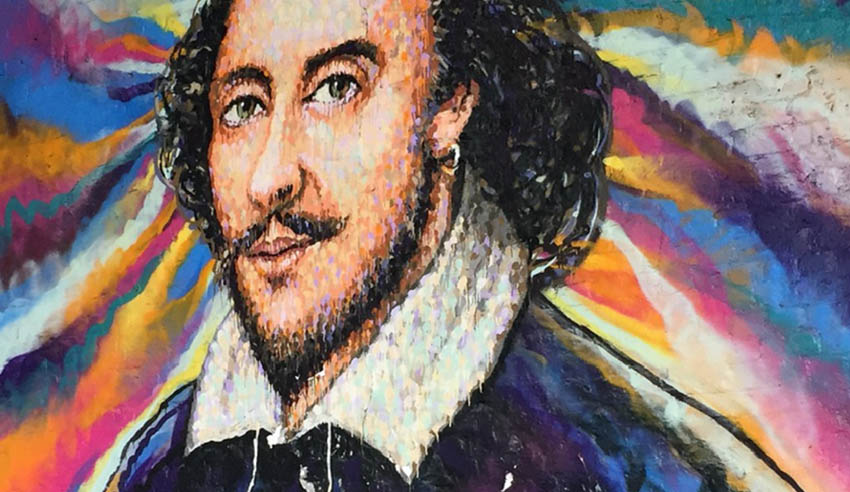 Lawyers Weekly's Protégé has taken a look back at the last fortnight's news and found the most important updates that law students should know about the profession today.
1: Women in Law Awards launched for 2020
Lawyers Weekly has launched the ninth annual Women in Law Awards in celebration of the exemplary work done by Australian female legal professionals. The awards has categories for law students, mentors and academics so make sure to check them out before 16 October to nominate a fellow student or favourite academic (or yourself!).
2: Lawyers welcome changes to sexual assault and family violence laws
NSW's legal body has welcomed changes to a law that compelled counsellors to report sexual assault and family violence to police, even when the victim wished not to. These new changes will ensure victims keep their anonymity and their right to remain silence while also protecting counsellors from the "terrible predicament" of needing to report.
3: Female barristers receive more briefs but fall short on fees
Despite an "encouraging" increase in the number of female senior and junior barristers being briefed on matters over the past three years, a new report has revealed that the gender pay gap is still significant and unlikely to hit the target in the next reporting year. It is hard news to hear but there are still some noteworthy improvements.
4: Lawyer X police prosecutions doubtful, IBAC says
The independent body tasked with investigating police misconduct and corruption said it would be unlikely that it would have the "necessary powers" to pursue criminal action against the Victoria Police members embroiled in the Lawyer X scandal. This was part of a wider report from the royal commission that indicated the brevity of the Lawyer X saga and there is still much more to come – so watch this space!
5: Lawyers welcome inquiry into 'tragic' NSW healthcare system
Lawyers assisting patients and their families who have suffered from negligent care in the NSW healthcare system have welcomed an inquiry into avoidable deaths. The new inquiry is a long time coming as avoidable deaths, unnecessary serious injury and the needless long-term health impacts have long been part of this system.
6: Daniel Andrews hit with another class action
In news that has garnered a lot of attention since its release, the Andrews government has been hit with another class action on behalf of workers who lost their jobs following the state's most recent round of lockdowns after it experienced a major spike in cases.
7: Current system must be disrupted to end sexual harassment
A group of mostly male executives from Australia's top companies has stated that the current system must be changed to end the "insidious state of sexual harassment", in a new report aimed at tackling the issue at a time when the country is facing a number of scandals of harassment and inappropriate behaviour at the professional level.
8: District Court's pandemic response 'complicated, frustrating'
Despite many of Australia's highest courts returning positive reviews into the pandemic responses and its transition into an online practice, an NSW District Court claimed that the technology was no match, leaving judges and parties frustrated with the outcomes.
9: Shakespeare's creativity a lesson to surviving pandemic, Chief Justice says
There are lessons to be found in Macbeth, King Lear and even the tragic end of Romeo and Juliet to bring comfort to the profession's newest lawyers during the global crisis. Between quips about Greta Thunberg, The Bachelor and Game of Thrones, the Honourable Chief Justice Helen Murrell SC advised the ACT's new lawyers to learn resilience from William Shakespeare who lives his entire life "in the shadows of the bubonic plague".
10: Firm says bishop's comments put children at risk of sexual assault
Lawyers have condemned a Queensland bishop who encouraged priests to break new laws and risk prison time rather than break the "seal of confession" to report suspected or known cases of sexual abuse against children to police.