Goodbye job applications, hello dream career
Seize control of your career and design the future you deserve with
Expansion and other ambitions for NewLaw firms
NewLaw practices continue to become a "more prominent feature" of the legal landscape, and now is the time, those firms say, to "step up and be noticed".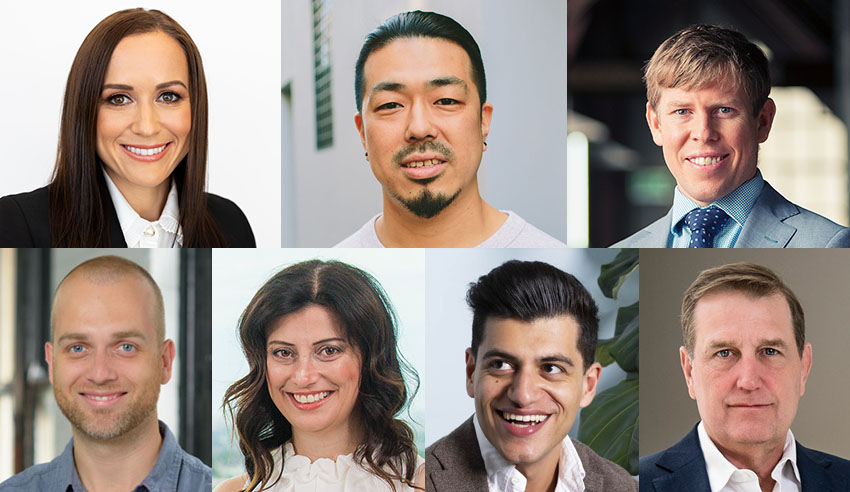 Performance during COVID-19
You're out of free articles for this month
To continue reading the rest of this article, please log in.
Create free account to get unlimited news articles and more!
When asked how NewLaw firms performed in contrast to the rest of the legal profession this past year, the sentiment from numerous players was that this cohort remained "relatively unscathed", due to their "ability to adapt quickly and their adoption of cloud-based tech well before the pandemic hit", LegalVision chief executive Lachlan McKnight argued.
This, Law Squared founder Demetrio Zema said, is a credit to how NewLaw firms operate on a day-to-day basis, especially that many such practices have grown in this time.
"Unfortunately, we have seen that a number of the big law firms weren't capable of adjusting to working remotely during the pandemic, they lacked the adoption of technology and lacked agility which put them on the backfoot when trying to juggle their client's expectations particularly at the start of the pandemic," he surmised.
The NewLaw sector, Australian Family Lawyers executive chairman Grant Dearlove submitted, was "definitely ahead of the curve", meaning that the impact of the pandemic wasn't as significant.
"We were already looking at ways to be more flexible in our workplaces and with better and more innovative technology comes the ability to scale overheads and reduce costs which gave NewLaw businesses like ours more of a buffer from a financial perspective," he said.
Andrea Michaels, the founder of NDA Law who also serves as a shadow minister in the South Australian Parliament, agreed: "Many NewLaw firms were already operating with very nimble business structures; were already ahead of the game in workplace flexibility; and had innovative billing models that could more easily adapt to such a huge shock to our way of life and our economy."
Adaptable firms with strong governance and clear values, Proximity director Sean King noted, are the ones that are succeeding in the wake of such market shocks.
VIEW ALL
"While adaptability is a hallmark of many NewLaw firms, the more innovative of the traditional firms will also be able to adjust well. The traditional firms that fail to adapt quickly are likely to lose market share to NewLaw and the more innovative traditional firms," he predicted.
Sprintlaw co-founder Tomoyuki Hachigo backed this, noting that COVID-19 "really normalised online legal service delivery and created significant opportunities for a business like ours".
The cumulative impact of such performance metrics "gives NewLaw an advantage over larger, more traditional firms" as Australia looks ahead to life after coronavirus, determined.
Lessons from 2020
Looking back over the past year, there is much that NewLaw firms can learn – and have – from how the marketplace has changed. Firms felt first-hand, Mr Hachigo recalled, that the world is a very uncertain place and that being flexible and open-minded is very important, especially for a very traditional industry like law.
"As a start-up, being agile is a core part of our DNA, but the pandemic really put to [the] test our ability to quickly adapt to unforeseen events," he said.
As such, Ms Hitchens submitted, NewLaw firms need to ensure diversity in their client base and continue to develop new relationships for the sake of longevity and risk mitigation.
For many NewLaw firms, the biggest takeaway from the age of coronavirus was that their business models were "pandemic-proof", Mr Zema said. For his own firm, he learned that his offering was unique even amid the acceleration of projected changes to the profession.
"Traditional law firms in a post-pandemic (or recovering pandemic) world are still coming to terms with no longer relying on lawyers being present in the office to function successfully. Law firms need to learn to be agile, to be flexible and to trust that their people will continue to progress and advance without being in the office between usual hours," he said.
On a more technical level, Mr King identified continued investment in technology as a key consideration moving forward.
"Proximity benefited significantly from having flexible cloud-based systems that enabled staff to work from home easily and with the same user experience as they have in the office. However, we recognise the need to continue to invest in these systems so that they maintain pace with the needs of the business and provide a user experience that meets staff expectations," he said.
On top of this, Mr Dearlove added, NewLaw firms will have to regularly review security arrangements to protect data and the privacy of their clients.
"We have to look after the human element of the business too. We aren't in the office as much anymore, so we need to find other ways to build connections amongst our practitioners to keep the culture and the cultural mix of the businesses strong," he warned.
Another key takeaway was the reinforced importance of communication with clients and colleagues throughout the uncertainty of the pandemic, Ms Michaels pointed out.
Mr McKnight agreed: "Team members need more than just a monitor and an ergonomic chair to feel supported when working from home. Conducting regular check-ins, investing in remote wellness initiatives and implementing open communication channels go a long way."
How NewLaw firms will evolve
NewLaw, Mr King proclaimed, "continues to become a more prominent feature of Australia's legal services landscape". All of the firms Lawyers Weekly spoke to for this feature alluded to plans to grow their offerings in a post-pandemic world.
Hitch Advisory, Ms Hitchens said, is "constantly" expanding and will be continuing its active recruitment this year: "Our strategy in 2021 is to: reinforce our existing areas of expertise and reputation and attract new talent and teams in different practice areas to bolster our full-service offering."
LegalVision's membership model has "soared" over the past 12 months, Mr McKnight reflected, with most of its clients now being LVConnect members. "We also expanded into our first international market, New Zealand, during COVID-19 and we're well on track to meet our growth targets for the first quarter," he added.
Law Squared, Mr Zema said, is continually evolving, having positioned itself as a true alternative to traditional offerings – something the pandemic validated. 
"Onboarding eight people during 2020, we currently have five roles which we are actively hiring for across our three offices. Building and developing deep and meaningful relationships with our clients and partners, remains fundamental to the way we operate as a business, so we are heavily investing in our people, attracting new talent and focusing on our core values," he proclaimed.
Expansion is "definitely on the cards" for AFL as well, Mr Dearlove said: "Once you have a NewLaw model, then you can integrate those small practise management systems into national systems, reducing duplication of licensing and procedures. We can move from paper systems into the cloud, innovate on time recording, reduce our premises size and be more fluid and flexible. We are turning our digital marketing into strategic marketing using consumer behaviour analytics, which is taking a lot of the guesswork out of it."
His firm is excited, Mr Dearlove continued, to grow its now less than 1 per cent market share in the "significant" market of family law by way of new locations and acquisitions.
Ms Michaels responded that NDA will focus on growing its knowledge and expertise, which will allow the firm to "grow incrementally".
"We'll be looking at how new technologies can be used to help us and our clients. We want to work more on our billing models and workflow models to see what can work better for us and our clients. It's a two-way street so whatever we do has to be with a lens of what's in it for our clients," she explained.
This rings true for Proximity as well – the challenge, Mr King said, is to ensure a practice can continue to meet its values and maintain culture while bolstering its ranks.
"Our growth plans are centred around increasing our volume of advisory work for clients, investing in products that will solve common issues experienced by our clients with the benefit of annuity revenue streams for our business, continuing to broaden our multi-disciplinary service offering and the number of non-legal advisors in our team, and expanding our offices in Canberra, Melbourne and Sydney," he said.
Growing while staying true to values is something NDA is adamant about, with Ms Michaels saying the firm's acronym stands for "No D**kheads Allowed".
"That was my number one rule for the firm when I started it. I have always been nervous about maintaining that as we got bigger but so far, we are doing a good job. Culture is really important to me and we'll be working hard on that as we grow," she posited.
Overall, it will be an interesting few years for NewLaw, Mr Hachigo hypothesised, with practices getting better at what they do and thus finding new opportunities for collaboration and consideration.
"We're focusing on our subscription and software offerings as our main growth opportunities. Ultimately our goal is to make our services available to as many small businesses as possible, through creative digital marketing and creating internal efficiencies through tech and automation," he listed.
Ensuring continued differentiation
It does feel, Ms Michaels mused, that more and more traditional legal practices are starting to catch up with the benefits of NewLaw thinking.
"There is a lot of similar language being thrown around about flexibility and innovation. The proof will be in the pudding and if the traditional models change, that is a good thing for both their staff and clients. I am sure NewLaw firms like ours will be flattered if our models are taken up more broadly," she said.
It is great, Mr Hachigo said in agreement, that traditional expectations and structures are being up-ended, as it means that what the NewLaw cohort of the profession has built over the years is "optimised for what has now become the norm, instead of catering to a niche corner of the market of early adopters".
"There are so many new opportunities that are unlocked by the traditional structures shifting, and I suppose the innovators will simply move to new projects solving those problems," he noted.
In this vein, Ms Hitchens added, NewLaw must now do everything that BigLaw can do, "but quicker, with more fee sensitivity and less red tape".
"The value-add is important. Taking time to truly understand your client's business will allow NewLaw firms to give proactive advice and go above and beyond," she explained.
Continuing to bolster that value proposition, Mr Zema said in support, will be imperative – including but not limited to prioritising culture at the forefront of any practice.
"Whilst several newly established firms are indeed traditional law firm partners and teams starting new legal practices, they are not fundamentally different to their traditional law contemporaries. Our fundamental business model is so vastly different having removed all financial metrics as a way of measuring our lawyers individually and removing titles across the firm, means we continue to be relevant and offer a true alternative value proposition for lawyers and clients to consider," he outlined.
At AFL, Mr Dearlove detailed, innovation at every opportunity is integral, as is not being distracted by what others do, but operating to the beat of its own drum.
"It's a critical factor and is part of our business model, if we can innovate a procedure or make a new service offering, we will, it's not a question of doing it to increase our value proposition," he said.
Mr McKnight backed this, noting that "as long as we don't lose sight of the need to be highly responsive to our clients' needs, we'll continue to remain at the head of the pack".
Reflections
In blazing trails moving forward, Mr Dearlove mused, it will be essential to bear in mind that NewLaw stands for a fresh approach to legal services, "which can be anything from better fee transparency, more pragmatic communications/advice and generally taking the time to engage with clients in a meaningful way".
"Whether you are an 'old' or 'new' firm, everyone can adopt NewLaw practices into the way they operate," he concluded.
While the legal profession may be starting to see the light at the end of the tunnel with the age of coronavirus, firms must be "acutely aware" that things can change at the drop of a hat, Mr Zema warned.
This uncertainty in the economy, Ms Hitchens deduced, can lead to apprehension about expansion and growth for NewLaw businesses. But this should not be the case, she said.
"We see this as a great time to make moves, progress and pursue new opportunities and people. Clients are actively looking for ways to improve their businesses and reassessing their legal advisors," she espoused.
"Now's the time to step up and be noticed."
Are you looking to launch your own practice but not sure where to start? Lawyers Weekly's Boutique Law Summit returns to Sydney this month, designed for individuals who are looking to maximise their competitive edge in a post-pandemic marketplace. The event will be held on Friday, 26 March at the Four Seasons Hotel with a full agenda available to view here. To learn more about the event, click here.