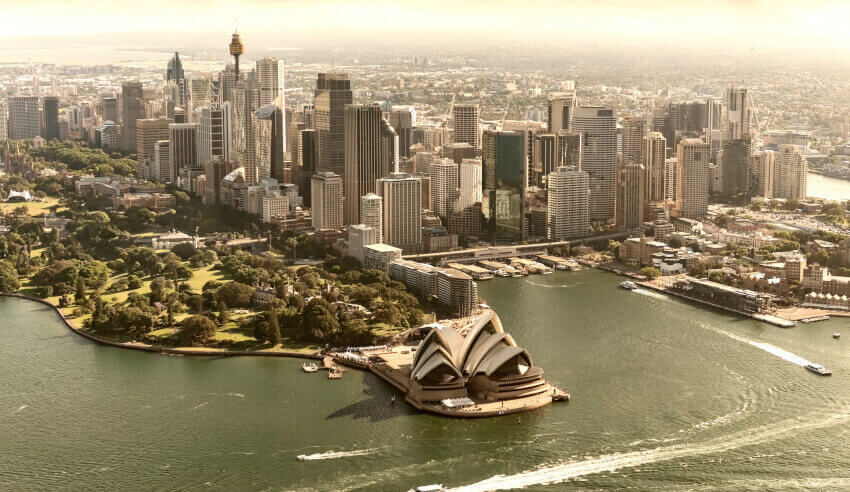 Leaders in law are having to re-examine what their businesses look like, and the advent and uptake of new technologies may give rise to business models that look vastly different to traditional practices.
A few years ago, PwC director of NewLaw and UNSW Law adjunct associate professor Peter Dombkins was delivering a presentation to a Sydney-based law school about outsourcing and managed services. In the course of that presentation, he articulated a vision that, he thinks, business owners and leaders in law could be actively considering.
"Is the natural point of a law firm, or an in-house law department, to basically operate like a hedge fund?" he asked.
Repeating the anecdote on The Lawyers Weekly Show, Mr Dombkins – who appeared with his colleague, PwC manager of NewLaw Alex Rosenrauch – explained that a hedge fund-inspired model would see law firms constitute "a small group of experts surrounded by tech, maybe with a bunch of business analysts who interpret data and manage systems".
What such new-age models could or would entail, Mr Rosenrauch detailed separately in the conversation, is reaching a point whereby a firm or in-house team has transferred requisite knowledge and labour into a given tech platform, "so that a business user can go in, choose the type of contract they want, put in the particular clauses that reflect their commercial position, send it off to the other side, which may then come back with issues with certain clauses [and the business can then say], we have executed something similar in the past – here's your fallback clause that's been accepted by the legal team, so you actually don't have to come to us".
Such a process wouldn't eliminate the work of a private practice team or in-house department, he noted, given that the work will have already been completed. But, he said, allowing a business or client to execute matters quicker will free up lawyers to better focus on other necessary tasks.
This kind of "self-service", as Mr Dombkins put it, is increasing, hence the hedge fund proposition.
Operating more in the vein of hedge funds may or may not be the natural point of a law firm or in-house team. But what is essential, Mr Dombkins espoused, is exploring the extent to which older ways of working are applicable in the new normal, and striking the right balance between automation and professional development.
He pointed to the experience of Magic Circle firms in the UK, who he said were automating almost all documents and processes and then discovered that training opportunities for junior lawyers were lacking.
"An interesting challenge, as we move towards more automated systems or fully automated ones, will be to regulate these self-service systems so that the legal team still has oversight and can manage appropriate escalation when it needs it," he said.
When asked how he thinks lawyers would respond to the prospect of a law firm resembling a hedge fund in a post-pandemic world, and whether such a model would be "unpalatable" in face of more traditional expectations of what a firm should look like, he said there would likely be resistance to such a change, for a multitude of reasons.
"The obvious one is value pricing: hedge funds do not bill by the hour. That's not how you make bank as a hedge fund. So, value-based pricing models would have to change," he mused.
Elsewhere, Mr Dombkins continued, "there are broader issues of access to justice – hedge funds are not necessarily known for being the most philanthropic of organisations, they're more cut-throat and very single-minded".
In a more recent episode of The Lawyers Weekly Show, the question of what legal businesses, or law departments, will look like in the future was put to Dentons COO Dr Maureen Migliazzo, who "absolutely" agreed it is incumbent upon leaders to upend their expectations and presumptions about what the practice of law could look like.
It is something, she mused, that leaders in law must have the courage to do.
"[This past year] has given us the opportunity to really think about what should be different. The new business model is an opportunity to press the reset button, a chance to address so many things that were not right with the old normal, such as having to commute, to old-fashioned business models, having paper in the office, among other things," she said.
Whether law firms and in-house teams will resemble hedge funds in the way that Mr Dombkins posited remains to be seen, Dr Migliazzo mused, but what is clear, at this juncture, is that what more forward-thinking professionals have been pushing for are suddenly being taken much more seriously and seen as urgent priorities.
In exploring such new models, however, comprehensive forward planning will be fundamental, she added.
"The model has been turned on its head, and we can't continue to do things the way that it's always been. It's just a really exciting time, and there's great change ahead," she concluded.
The transcripts of these podcast episodes were slightly edited for publishing purposes. To listen to the full conversation with Peter Dombkins and Alex Rosenrauch, click below: