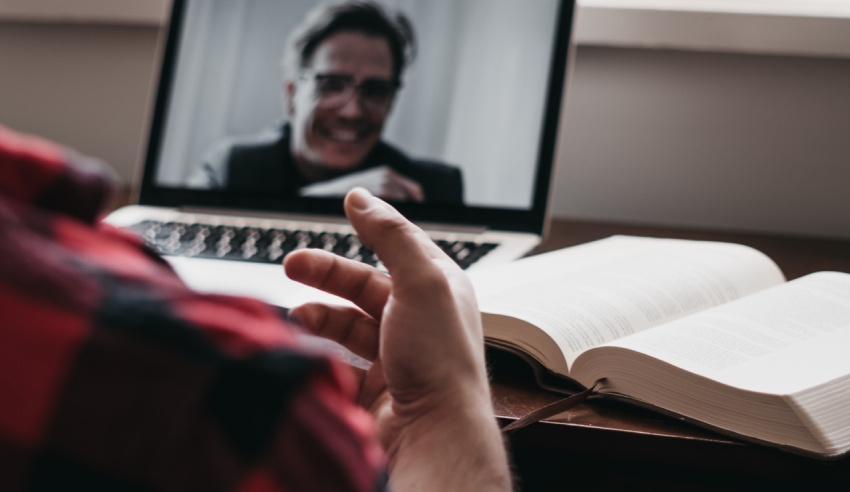 The mentor and mentee relationships remain just as critically important as they were before the global pandemic but how young lawyers build and maintain connections has undergone a radical change. Speaking to Lawyers Weekly, College of Law executive director Ann-Maree David breaks down what lawyers now need to do. 
For Ann-Maree David, her mentoring relationships were found in "all sorts of places" and have spanned from brief conversations through to long-term networking. With the global pandemic, building and connecting with new legal practitioners for their tips and tricks have transitioned from in-person meetings through to a wholly digital approach. 
Speaking on The Lawyers Weekly Show, Ms David reflected on a recent experience she had with a new mentee, who explained that she had never met with a mentor in person and had instead been opting to "stalk" her role models on social media. Ms David said it's the new "COVID response to networking", where "if you can't meet someone, you can always look them up on LinkedIn and follow their careers there". 
Although the approach to mentoring has changed, Ms David told the show that "mentoring is absolutely essential" and that, no matter what stage of learning or working mentees are at, "it is certainly something you should be concentrating on". 
"I think what we're learning now, especially post-COVID, is that the market for new graduates is asking for more than just legal knowledge. We all come equipped with legal knowledge and a bit of expertise, and [mentors] are looking for more well-rounded graduates who can hit the ground running because the profession is working at a [much faster] pace now, post-COVID," Ms David commented.
"We may be able to be a little bit more autonomous than we used to be, I think, and a lot more resilient. So, [there is a new] level of skill there that no one ever considers as part of the lawyer toolbelt. If you can find a mentor to walk you through those, or perhaps steer you where you can find them, that'll give you an edge in the market."
For law students who may be struggling to make those connections outside of their university during the post-COVID period, Ms David cautioned them from looking too far outside of their already established network. On top of the cohort of new lawyers that they are working with, there are students in other disciplines. 
She said that these same people could one day become clients, or they may teach these young lawyers to think differently, "and you need to do that when you're a lawyer". While law students and graduates need their legal toolkit, they also need a breadth of knowledge that extends well beyond the legal profession "to be able to help clients from all walks of life". A larger, diverse community is part of that. 
"Don't lose contact with them. I tell every student I meet, don't lose track of the people you were at school with and the people you meet in your social circles beyond law school, because they will be valuable people to you in the sense of having different knowledge and different understandings," Ms David explained.
For more advice on building networks in a hybrid environment, including taking advantage of social platforms, tune into the Career Expo and Emerging Leaders Summit 2021 to hear from Brisbane Family Law Centre director Clarissa Rayward, lawyer Lochlan Worrell and regulation legal manager Cassandra Heilbronn.  
The free-to-attend live-stream event is designed to arm you with the tools and strategies to succeed in the current market and is being held across three action-packed days over 8, 9 and 10 June. As well as being treated to a wealth of practical tips, the event is offering a prize to a lucky attendee – return flights to New Zealand! 
Click here to find out what you will gain from attending and head to the official site to register now!