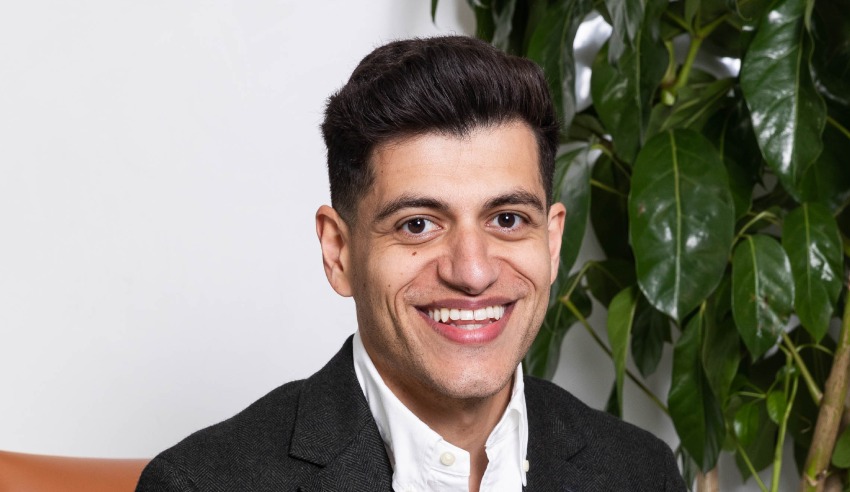 Post-pandemic, the legal profession will continue to evolve, as traditional law firms adopt more NewLaw practice methodologies than ever before, this legal director argued.
Demetrio Zema (pictured) is the director of Law Squared, an east-coast based NewLaw firm with offices in Melbourne, Sydney and Brisbane. Speaking recently on The Lawyers Weekly Show, he reflected on how law firms have changed throughout the pandemic, while for many NewLaw practices, certain pre-pandemic approaches were validated.
Mr Zema has previously spoken on the show about if NewLaw firms were well-placed for the pandemic – and whilst these firms were more technologically advanced than others, he said that onboarding during COVID-19 was particularly challenging for all types of firms.
"Managing things like culture, client expectations and that work/life balance are really some of the bigger challenges that we are facing, just by virtue of everybody now being used to being connected at any given time," he said.
"It's interesting now to see other firms coming along, subscribing to the same notion and idea and model, because obviously, there are lots of challenges which we'll no doubt speak about, including resourcing, retaining and all those things. But yeah, sure has been an interesting journey across the spectrum from courts to law firms, to even community legal services in the way that they are being delivered at the moment. A very transformational change for the profession, and all for the better."
The pandemic has paved the way for a wide variety of transformational change in the legal industry, particularly when it comes to the uptake of technology and increased innovation.
"I think COVID has just been a necessary push that a lot of these firms and businesses have needed, including in-house legal teams, of having daily conversations with legal teams around legal operations, contract registry, matter management. All things that were a bit taboo and sounded cool in a pre-COVID world, but now are expected as things that businesses have in place," Mr Zema explained.  
"I think that's why some of the NewLaw players were well placed because certainly, for a business like Law Squared, when I started, it was a computer and a phone. I had nothing else. I had a document management system; I had an email and I've never had a paper file. And so, I've always had all my repositories online. And so, we were already well adapted."
As a result, there are many NewLaw practices that have been validated and embraced over the last two years, Mr Zema added.
"Pre-pandemic, I always had the mindset of what I shared before, which was, 'work wherever, whenever, however. Trust your people to do what they need to do.' Don't force people to come into the office. Have a very flexible working arrangement. Give people the power to make those decisions and be adults, and set some parameters around those expectations. I think that shift has now come across the profession, but certainly in the last six months, what we are seeing is, again, this resourcing gap, resourcing issues and retention issues.
"And so, we are seeing businesses, including law firms, having to be reactive in terms of their thinking and their philosophies, because the traditional norms are no longer flying by, and that is a big challenge for businesses globally, but particularly in Australia and particularly law firms," he said.
"We are seeing a shift in the way that management of law firms is being approached because of the way in which people now have greater power in terms of what they want. One of the biggest things I think we've seen in COVID is people's own realisations around what is important to them. COVID has shifted the dial for so many people. What was once aspirational, what was once always the path going to be, people really evaluated that across the spectrum, from more junior lawyers to those on the partnership path. Not always, but certainly it has been more of a question than certainly I've ever seen."
In addition, Law Squared's practices have been reinforced – as they become more popular among clients and other law firms alike.
"I think we are a great example of a business model shift in the way that legal services are delivered and the way in which our lawyers engage with our clients. But also, the way in which our lawyers participate and engage with each other and the firm," Mr Zema added.
"I think that has been reinforced. Certainly, back to that point around resourcing challenges, retention challenges, expectations of lawyers, they are looking for all the things that firms like Law Squared are offering. This is why we are seeing that shift, I think, in the traditional law firm sense."
And in terms of where he sees NewLaw in the future in Australia, Mr Zema said that there will be a "continual evolution" within the legal profession.
"We are seeing a number of smaller boutique practices pop up, which has been great to see. I think, for the first time in a long time, and certainly COVID has driven this, there are a lot more solo practitioners. We have partners or special council level who are leaving the traditional law firms and starting their own practice. And again, making that lifestyle choice about leaving their jobs and starting something smaller for themselves to work on their own time and in their own way," he added.
"It's certainly been really interesting to see just a number of smaller practitioners or small solo firms popping up, which has been great. But of course, there is sometimes a bit of an issue there with tackling something too big or doing some form of client work. I am really looking forward to the continual evolution, the continual change, of some of these traditional law firms who I think all come from a good place in wanting to adapt to a better way of working, a better environment and culture for their lawyers. I'm here to support them."
The transcript of this podcast episode was slightly edited for publishing purposes. To listen to the full conversation with Demetrio Zema, click below: