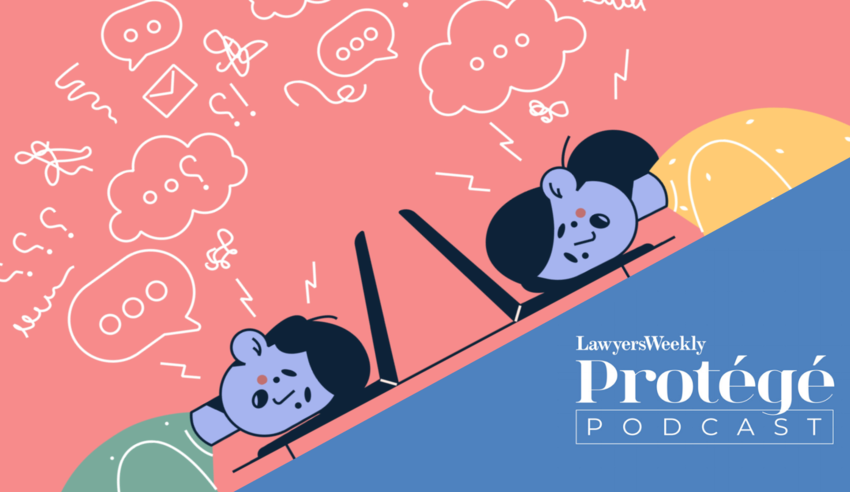 Months into his first job, one recent graduate reached a breaking point brought on by an overwhelming workload and an unsupportive office environment. Three years later, he shares the path back into better health and wellbeing along with tips for new and young lawyers entering the legal profession for the first time.
In this episode of The Protégé Podcast, host Naomi Neilson is joined by solicitor Eric Zhang in an open discussion about mental health among young lawyers. In this episode, he shares the experiences that led to his breaking point, including the stress of catching up to his peers and being made to feel inadequate in his first role.
Eric also shares what the profession should be doing better: "We all know that depression and anxiety is an occupational hazard, yet I think there needs to be more done to ensure that everyone's taking care of their personal health. I think one of the biggest things is that there is an overwhelming culture of working."
We also talk about maintaining a job outside of the legal profession to financially support the tough (and often underpaid) path into becoming a lawyer and finding a passion for working in social change, as he has done with the Refugee Law Project.
Eric – who will be working alongside a legal team assembled by New Liberals leader Victor Kline to launch private action against Christian Porter – also shares why he got involved with politics and why other young lawyers should consider it.
Have a listen below!
If you have any questions about the episode or if there are any topics that you might want us to look into, please reach out – we would love to hear from you!
We're also always open to new guests so if you have an exciting story to tell, if you're standing out as a student or graduate, or if you can offer some tips for our young lawyers, get in touch.
You can reach us here:
Emails: This email address is being protected from spambots. You need JavaScript enabled to view it. or This email address is being protected from spambots. You need JavaScript enabled to view it.
Socials: Follow us on LinkedIn, Facebook and Twitter or reach out to me directly here.
And check out some of our other episodes here: