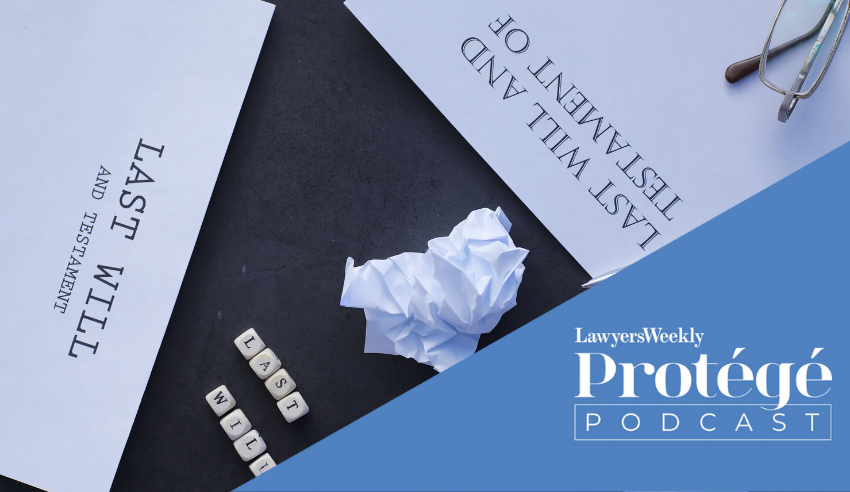 Working in a legal clinic operating outside of her university not only exposed juris doctor student Nipuni Barandiwattage to critical legal skills, but also completely shaped the direction that she wants to take the rest of her budding legal career.
In this episode of The Protégé Podcast, host Naomi Neilson is joined by final-year juris doctor student Nipuni Barandiwattage to chat about her time working as a volunteer with La Trobe University's Wills and Wishes Clinic, which delivers vital advice on will writing, power of attorney, medical decision-makers, and more.

Nipuni shares how working with the clinic exposed her to incredible opportunities and allowed her to expand on important legal skills. Having found the program by chance, Nipuni said that being involved also inspired a new career direction.

As part of the episode, Nipuni also shares her thoughts on the recent digital developments in wills and why the recent COVID-19 pandemic gave the profession a good push towards remote execution. She also responds to some of the more vocal criticisms on this development and explains why it's the way of the future.

We also have an important discussion about what it is like to be a young woman of colour in the profession and what needs to change: starting with putting commitments about diversity into action and making changes at the student level.

Listen below now!


If you have any questions about the episode or if there are any topics that you might want us to look into, please reach out – we would love to hear from you!

We're also always open to new guests so if you have an exciting story to tell, if you're standing out as a student or graduate, or if you can offer some tips for our young lawyers, get in touch.
You can reach us here:
Emails: This email address is being protected from spambots. You need JavaScript enabled to view it. or This email address is being protected from spambots. You need JavaScript enabled to view it.
Socials: Follow us on LinkedIn, Facebook and Twitter or reach out to me directly here.
And check out some of our other episodes here: