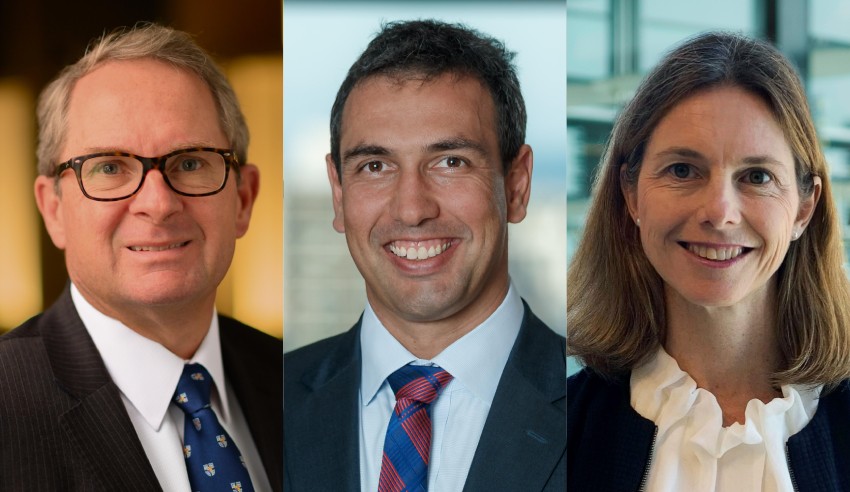 From the legislation of emission reduction targets to the advancement of electric vehicles, what is set to change for energy and resources lawyers – particularly in the wake of an election platform that was "big on aspirations but much lighter on detail"?
Reflections and duties of lawyers
Momentum has been "steadily growing", Johson Winter & Slattery partner Martin Kudnig told Lawyers Weekly, in favour of renewables projects in Australia.
If the plans Labor took to the election are implemented, he said, we will see such momentum "ramp up".
"We would expect investor confidence to solidify. But whether this will translate to lower power prices, as Labor promises, only time will tell," he said.
This all said, Mr Kudnig noted – like all election policies, Labor's plan is "big on aspirations but much lighter on detail".
"There is little colour on the types of clean energy projects that will receive the most focus or even the where the key geographies will be," he warned.
"A trend we have been seeing in the market has been the coupling of battery storage with traditional solar and wind developments, and in an interesting policy Labor is looking to translate that model to the urban context, coupling so-called 'community batteries' with rooftop solar generation."
"The plan is also light on details on the treatment of the emissions-intensive trade-exposed industries," Mr Kudnig continued. "Baselines under the existing safeguard mechanism will be revised, but it is unclear when or by how much.
"The devil will be in the detail of how Labor intends to implement its plan and investors will be watching very closely."
Lawyers in the energy and resources space, he explained, have been "adapting to rapid change" across the landscape for some time now.
As a result, they will be "well placed" to meet the legal needs that will flow from the likely uptick in renewables projects.
"All energy projects use similar legal building blocks, so to really add value it is key to keep a close eye on emerging clean energy technologies and investment structures and the bespoke legal needs that they might entail," he said.
Emission reduction targets
Labor has – further to the bipartisan announcement in 2021 to commit Australia to net zero by 2050 – pledged to enhance Australia's medium-term climate ambition with a target of achieving emissions reductions of 43 per cent on 2005 levels by 2030, with net zero in the Australian Public Service (excluding security agencies) by 2030.
Gilbert + Tobin partner Ilona Millar said that the new federal government would look to legislate that mid-term target – "if possible".
This raises the question, she said, of what other elements might be included in a Climate Change Bill.
"We would expect Labor would seek to bring forward its own legislation as part of a wider package addressing a variety of measures, but elements of the Steggall Climate Bill (that is, the Climate Change (National Framework for Adaptation and Mitigation) Bill) may be influential in shaping that position," she outlined.
Electric vehicles
Labor's win in last weekend's federal election is, G+T partner Alexander Danne said, "good news" for electric vehicles.
"Labor has indicated that it will develop a National Electric Vehicle Strategy to encourage Australian manufacturing of electric car components (especially batteries); maximise EV charging infrastructure; and electrify 75 per cent of the Commonwealth's fleet by 2025," he said.
They will also, he added, look at removing inefficient taxes from low-emissions vehicles to lower EV costs.
Removing import tariffs and fringe benefits tax from EVs would, Mr Kudnig noted, "move the needle on the price of your average electric car".
"We wouldn't be surprised if employers look to years past and re-introduce the old 'company car' as a benefit that eco-friendly but pocket book conscious employees might find very attractive," he advised.
Climate risk disclosure
With respect to climate-related risk disclosure, Ms Millar detailed, there has been "much discussion" amongst corporate Australia about the expectations of regulators such as ASIC and APRA.
"Whilst both regulators have provided guidance on reporting and disclosure, the application of frameworks such as the recommendations of the Taskforce on Climate-related Financial Disclosures remains voluntary," she said.
"Labor has stated that it will 'take a whole of government approach to climate risk disclosure in the public sector, as well as working with regulatory agencies, businesses, unions and investor groups to ensure climate risk disclosure and management are at the centre of the modernisation of the economy'."
What is expected, Ms Millar outlined, is that mandatory reporting may well form a part of disclosure regimes in the near term.
Renewable energy
The new government has proposed significant investment into new renewable energy projects and technologies and will look to invest $20 billion for the upgrade of the electricity grid so it can handle more renewable power through a new "Rewiring the Nation Corporation" (RNC).
The RNC would, Mr Danne explained, provide a centrally coordinated process and low-cost financing for new electricity infrastructure – enabling the construction of high-voltage infrastructure to be brought forward, for example in support of renewable energy zones.
"With the proposed unlocking of infrastructure, Labor has modelled that the Powering Australia plan would achieve 82 per cent renewable energy penetration in the National Energy Market by 2030 (up from 68 per cent under business as usual)," he said.
This level of investment will, he surmised, be "significant for industry", enabling a number of major transmissions and interconnector projects off the ground, along with associated generation projects.
"It remains to be seen where Labor policies sit in respect of the continued role of fossil fuels during the energy transition as, unlike the Greens and some independents, they have been silent on future coal and gas development," he mused.
"We predict that these issues will remain vexed, particularly in states such as Queensland and Western Australia, where a number of large-scale coal and gas projects are in the pipeline."