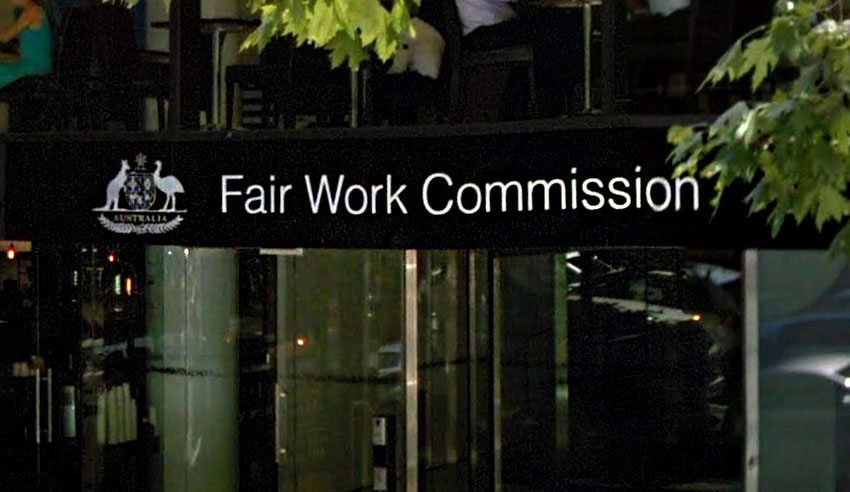 The new Labor government has signalled significant reform in the industrial relations area to come. 
Partner at Herbert Smith Freehills Rohan Doyle stated that "given the extensive industrial relations policy platform announced ahead of the election, there are a few areas of industrial relations regulation that could safely be said to be off-limits at this point".
Mr Doyle said that employers ought to be considering how they implement these changes for their clients, namely, in a progressive manner. In general, employers should already be considering potential changes in how they engage with their workforce so that they are "ready for these new laws". Strategic planning and careful thought will be necessary.
Clayton Utz has said that the ALP may convene an "employment summit" in order to work on uncertain issues such as enterprise bargaining. This would, in particular, bring employers and unions together to collaborate on issues such as secure work and ensure enterprise bargaining works effectively.
Fair Work Commission
The Fair Work Commission is the independent national workplace relations tribunal and has the power to carry out a range of functions in relation to workplace matters. These include the safety net for minimum conditions, enterprise bargaining, industrial action, dispute resolution and termination of employment. The commission also carries out a range of functions relating to registered organisations such as unions and employer organisations.
The Fair Work Commission is likely to undergo significant structural changes. Structural mechanisms that are relevant to the Fair Work Commission, such as whistleblowing laws, will be adjusted to enhance the functioning of the body.
Mr Doyle said that "in the short term, there is unlikely to be a great deal of change in the amount of claims being dealt with by the Fair Work Commission".
He said, "however, the ALP has announced a range of reforms that, if implemented, will ultimately see a greater range of matters coming before the Fair Work Commission".
"For example, policy announcements have hinted at greater access to the Fair Work Commission for dealing with good faith bargaining disputes, potential expansions to the Fair Work Commission's dispute resolution powers, lower thresholds for the making of equal [remuneration] orders and broader capacity for 'employee-like' workers," he said.
Clayton Utz agreed that the Fair Work Commission would have broader powers to arbitrate disputes arising in the course of enterprise bargaining, for example.
Workplace agreements
The ALP has, in the past, committed to a number of reforms in the context of securing growth in wages, decreasing the incidence of work types that are seen to be insecure and improving enterprise bargaining, which will enable employees to improve conditions and pay. Certain sectors such as childcare and aged care will be specifically addressed.
Mr Doyle said that "those who are earning the national minimum wage, or award minimum wages, will be heartened by the ALP's commitment to wages growth".
He signalled a number of potential reforms in this area, being reforms that "lead to an increased regulation and cost of engagement of labour hire workers, limits on use of fixed term employments and a potential narrowing of the definition of 'casual employee' under the Fair Work Act".
He said that "these changes, if implemented, will have a significant impact upon the utility and cost of these labor models".
Clayton Utz confirmed that wage theft is likely to be made a criminal offence. The ALP has said that it would consult with unions, states and territories and employer groups to ensure that federal wage theft laws will not override state and territory laws in operation.
Gender
It is likely that the commitment of the ALP to gender equality will have ramifications for industrial relations. Systemic discrimination in the workplace has not only meant that women are remunerated at a lower rate than men but also a routinely overlooked for promotion.
A 2021 report from the Australian Human Rights Commission – [email protected] – will most likely be implemented. As it stands, the Australian government had committed to the implementation of a series of recommendations in A Roadmap for Respect: Preventing and Addressing Sexual Harassment in Australian Workplaces. In this report, the previous government had said that it had funded 31 recommendations and had committed to a further nine recommendations.
Mr Doyle said that "the ALP has also proposed to introduce the remaining recommendations not yet implemented by the Coalition from the [email protected] Report. Primarily, this includes amendment to the Sex Discrimination Act to introduce a positive duty for employers to take reasonable and proportionate measures to eliminate sex discrimination, sexual harassment and victimization".
Similarly, the drive to improve pay and conditions will have particular ramifications for women. Doyle said that "the gender pay gap has also been a key issue for the ALP in the lead up to the election. The ALP proposed to establish an Equal [Remuneration] Principle and a Care and Community Sector Panel, which would guide the FWC consideration of whether particular industries with higher female participation, such as aged care and disability services, are renumerated fairly."
Clayton Utz also confirmed that the ALP said that all of the recommendations of the [email protected] Report will be implemented.