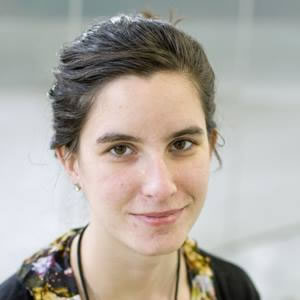 Following the historic decision by the US Supreme Court that legalises same-sex marriage nationally, it's difficult not to turn a critical eye on the situation in Australia.
In the US, individual plaintiffs launched legal battles on a state-by-state basis, gradually swinging judges towards recognising gay marriage as a constitutional right. Advocates for marriage equality broke down barriers in the courts, without needing to appeal to politicians.
This effort culminated in the US Supreme Court's landmark 5-4 ruling in Obergefell v. Hodges last week, which lifted the number of states where gay marriage is legal from 37 to 50. The ruling declared the right to marry a fundamental liberty protected by the Due Process and Equal Protection Clauses of the 14th Amendment.
If Australians had similar constitutional rights, gay marriage may have been legalised over a decade ago. The 2004 amendment to the Marriage Act 1961, which defined marriage as between a man and a woman, could have been challenged in the High Court.  
But Australia is currently the only liberal democracy without a federal human rights act or constitutional Bill of Rights. So, while the US wrote the principle of equality into law in 1868, Australians continue to lack those protections in 2015.
Although constitutional challenges are rarely employed to legalise gay marriage, they have proved successful in a few other countries, including Canada and South Africa.
Australian legal bodies have long pointed out the inadequacies of the federal constitution, calling for a Bill of Rights on numerous occasions.
"The struggle to recognise same-sex marriage is testament to the absence of adequate human rights protection in Australia," said Australian Lawyers Alliance spokesperson Greg Barns and Shine Lawyers special counsel George Newhouse in an opinion piece this week.
There are other pathways to achieving marriage equality. The Republic of Ireland smashed all expectations by legalising same-sex marriage through a referendum in May. However, the majority Catholic nation is the first in the world to bring about this reform by popular vote, which demonstrates just how difficult it is.
Professor George Williams of the University of New South Wales has previously suggested that states in Australia could craft marriage equality bills to get around the Commonwealth ban. However, the ACT's same-sex marriage bill was declared invalid by the High Court in 2013.  
Importantly, this case suggests there is no constitutional impediment to gay marriage, implying that a referendum is not necessary to bring about reform. Prime Minister Tony Abbott has already said he will not back a referendum, because the Constitution evidently does not need to be changed.
Theoretically, a referendum could still be held to make marriage equality a constitutional right – although it could be difficult to raise enough support to form a majority 'yes' vote in conservative states like Queensland and Western Australia, even if most Australians are in favour.
However, a July 2014 poll did suggest that a majority of respondents in each state wanted to see marriage equality. So the greatest hurdle to a referendum might be the need for both houses of parliament to support it. 
Trust me, I'm a politician
Support for gay marriage sits at a record high of about 72 per cent in Australia. Rainbow flags are waving in the corporate sector, across major institutions and are going viral on social media.
More than 20 countries have legalised gay marriage. Australia now remains one of the world's only English-speaking nations to continue the prohibition.
Some put this imbroglio down to a series of historical quirks that have placed power almost exclusively in the hands of federal politicians.
Whatever the reason, proponents of gay marriage can take heart in the fact that is possible to succeed through a political process.
The Netherlands, the first country in the world to legalise same-sex marriage, did so through parliamentary processes. Most countries have followed suit, using the legislative process rather than constitutional challenges or referendums.
Legislative reform in Australia necessarily progresses incrementally and patience is, as always, a virtue. But it is hard not to feel for the 54 per cent of Australia's roughly 34,000 same-sex couples who would marry tomorrow, given the option.
Felicity Nelson is a journalist at Lawyers Weekly.