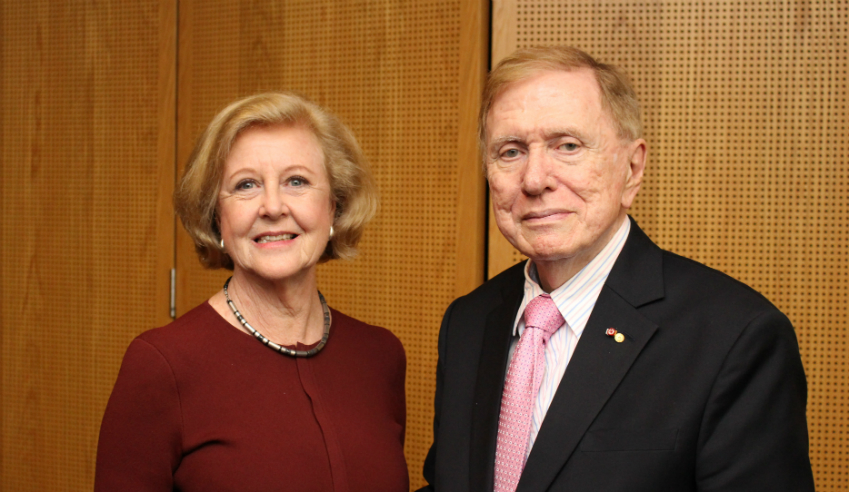 Michael Kirby and Gillian Triggs have been announced as the inaugural patrons of the Refugee Advice and Casework Service.
Both RACS patrons, former High Court justice Michael Kirby AC and former president of the Australian Human Rights Commission Professor Gillian Triggs, were present for the announcement at a special event hosted by the NSW Bar Association.
The new patrons were named just one day prior to reports that the Australian government confirmed financial support would be cut to 71 asylum seekers who had failed to lodge their claims for protection before the deadline. The 1 October date set for asylum seekers to lodge an application claiming the relevant visa status was announced by the federal government earlier this year.
In May, Immigration Minister Peter Dutton's deadline had the effect of creating a five-month window for those people who had come by boat to make their applications.
The RACS event celebrated the support the group received from the legal community in NSW. In particular, pro bono assistance from over 400 volunteer lawyers that helped the group respond to the heightened needs of its clients and increased appointments from 20 to more than 125 consultations each week.
"We worked around the clock, and on weekends. We assisted every single person in NSW who contacted us for help with lodging their applications before the October deadline," RACS principal solicitor Sarah Dale said.
RACS said that despite starting with a 12-month waiting list in January 2017, it was able to expand its assistance to people in need by more than 600 per cent. This allowed the lawyers to deliver services to 1,700 families and individuals seeking asylum to claim protection in Australia before the government-imposed deadline of October.
Speaking at the event last week, Justice Kirby admonished Australia's current treatment of those seeking asylum in Australia. He also praised the efforts of RACS and all the lawyers supporting the cause during a time of difficult politics.
His remarks on the issue referenced the controversial comments made on radio by Immigration Minister Peter Dutton in August, which suggested lawyers who assisted people seeking asylum were 'un-Australian'.
"There is an absolutely imperative need for legal advocacy, especially when important things are at stake like human liberty or the right to stay in a country, or the right to be free from immigration detention – how important it is to have assistance, representation and advocacy," Justice Kirby said.
"A statement that it is 'un-Australian' to provide that is absolutely wrong, it's the exact definition of what Australia is about, or what Australia ought to be about," he added.
Professor Triggs agreed, noting that RACS played a critical service to deliver "first class legal skills" to support vulnerable people in a political climate that she described as being "frankly illegal".
RACS executive director Tanya Jackson-Vaughan described the affiliation of Justice Kirby and Professor Triggs as patrons of the organisation as "humbling".
"It is very humbling to have two such champions of human rights standing alongside our organisation as we continue to provide people seeking asylum with legal assistance through the most challenging aspects of the protection visa process," she said.
Additional support to help RACS ramp up its pro bono work was provided by lawyers from Gilbert & Tobin, Henry Davis York, Allens, Baker McKenzie, Hall & Wilcox, King & Wood Mallesons, Norton Rose Fulbright, Herbert Smith Freehills, Wotton + Kearney and Colin Biggers and Paisley.